Tony Hawk's Pro Skater 5 was hailed as the nail in the coffin for skateboarding video games. Released in 2015, it was widely criticized for its many issues, including its near unplayable multiplayer mode. Since then, word on a new skateboarding game has been fairly quiet.
Earlier this year, Hawk spoke about the plight of skateboarding games, suggesting that those in charge decided that the people don't want skateboarding games anymore. However, he also said that he's working on something, which has yet to be announced.
The other big skateboard franchise is Skate. Electronic Arts stopped working on the Skate series back in 2010 after the launch of Skate 3. And, early last year, it was reported that EA is not currently working on a new Skate game. However, the publisher has never fully ruled it out.
Skate 4 Image Appears At Swedish Retailer
Speculation has begun to increase that Skate 4 could indeed come to fruition this week after an image appeared online. It comes from a Swedish retailer, who has listed Skate 4 online, albeit with a rather crude-looking image.
The image could be a real placeholder for the new Skate game, or could be an attempt by the retailer to drum up some traffic. Check it out, and make your mind up.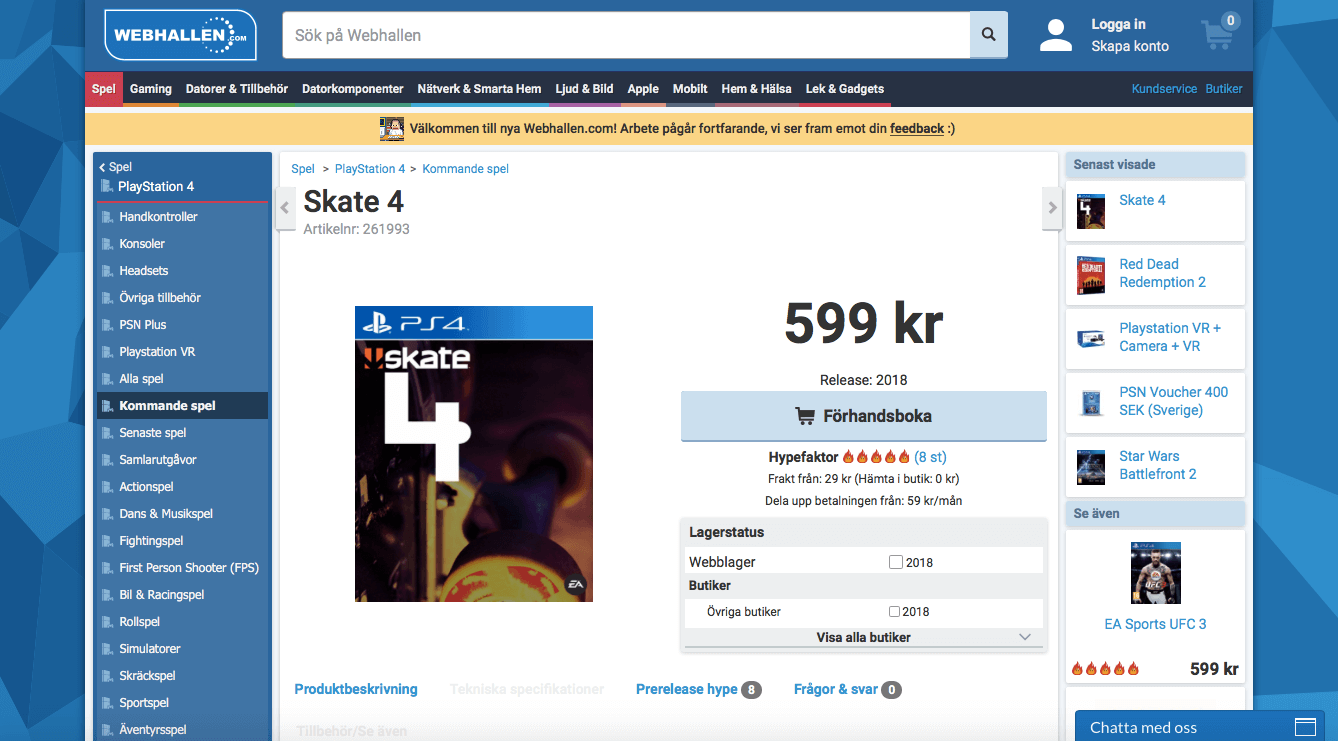 And what was this tweet back in January 2017 about from an EA community engagement manager? After this tweet caused speculation to go through the roof, EA CEO Andrew Wilson was quick to respond to fans stating that the company is "not presently making Skate 4." Note the words: "not presently".
— Daniel Lingen (@HuskyHog) January 28, 2017
So, is this really Skate 4? And are we on the verge of a new skateboarding game announcement in 2018? We'll have to wait and see.