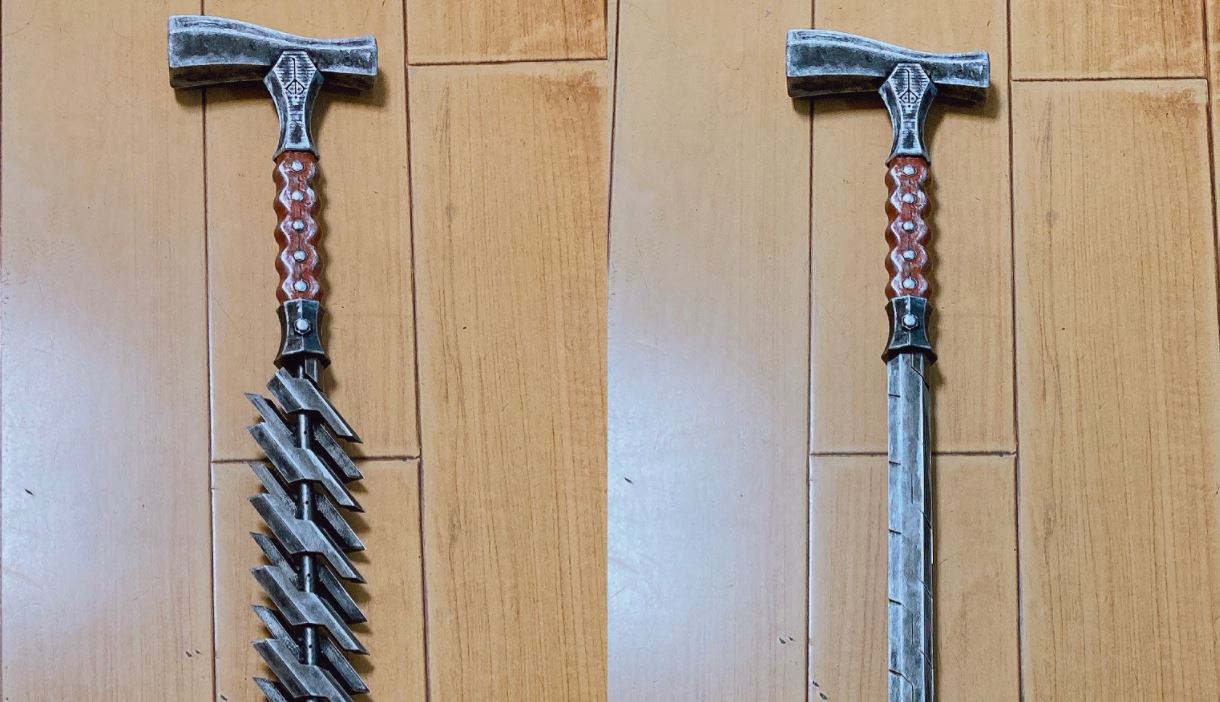 Have you ever wanted to wield the Threaded Cane from Bloodborne in real life? Well, Twitter user @Deutschgreen has made that possibility a reality and made their own Threaded Cane.
This Threaded Cane is complete with both modes that the Trick weapon has in the game, the standard cane and a bladed weapon, with teeth on both side. The best part? It switches in the same way you switch the weapon in the game. Shaking the weapon will cause its teeth to pop out and you can then reset it to the standard cane mode by striking it on the ground.
This creation is truly a marvel and it makes us wish we all had one. Still, this is a nice distraction as we all play Demon's Souls and shows that the Bloodborne love is still as strong as ever. Now we just have to keep our fingers crossed for the rumoured Bloodborne remaster on PS5.
Bloodborne is out now on PS4.
Source – [@Deutschgreen]