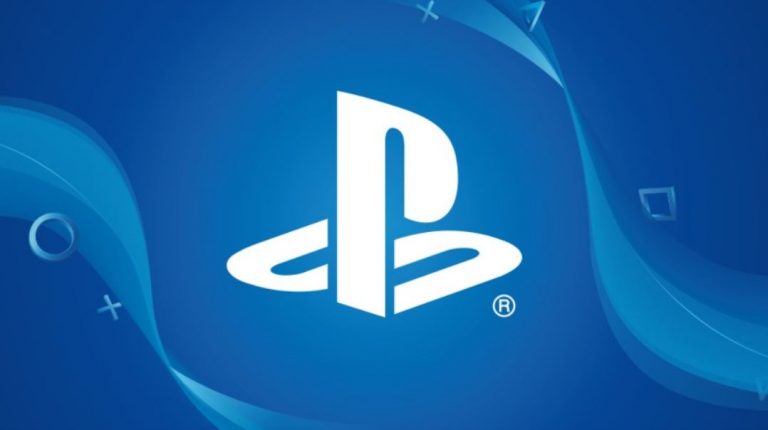 Fancy picking up some new PS4 bargains alongside your shiny new PS5? Well, head over to the US PS Store now, as Sony Interactive Entertainment has launched another wallet-friendly round of discounts for you to take advantage of.
If you missed the UK PS Store sale, then head here.
PS Store US Sale Is Now Live
Check out all the deals below, which are listed in both dollars and pounds for your convenience.
1971 Project Helios PS4 $29.99 £22.79
Ace Banana PS4 $5.99 £4.55
Adk Damashii PS4 $5.24 £3.98
Animal Force PS4 $6.39 £4.86
Ape Escape 2 PS4 $4.99 £3.79
Art Of Fighting Anthology PS4 $5.24 £3.98
Assassin's Creed III: Remastered PS4 $15.99 £12.15
Assassin's Creed IV Black Flag PS4, PS3 $8.99 £6.83
Assassin's Creed Rogue Remastered PS4 $9.89 £7.52
Assassin's Creed The Ezio Collection PS4 $11.99 £9.11
Astro Bot Rescue Mission PS4 $9.99 £7.59
A Way Out PS4 $10.49 £7.97
Beyond: Two Souls PS4 $9.89 £7.52
Birthdays The Beginning PS4 $13.19 £10.02
Black Clover: Quartet Knights Deluxe Edition PS4 $14.99 £11.39
Blood And Truth PS4 $14.79 £11.24
Bloodborne Complete Edition Bundle PS4 $15.04 £11.43
Blood Bowl 2 PS4 $2.99 £2.27
Blood Bowl 2: Legendary Edition PS4 $5.99 £4.55
Bound By Flame PS4 $1.99 £1.51
Bravo Team PS4 $9.99 £7.59
Call Of Cthulhu PS4 $10.49 £7.97
Captain Tsubasa: Rise Of New Champions Deluxe Edition PS4 $59.49 £45.21
Captain Tsubasa: Rise Of New Champions PS4 $35.99 £27.35
Chess Ultra PS4 $4.54 £3.45
Chimparty PS4 $9.99 £7.59
Chronus Arc PS4 $7.49 £5.69
Cladun Returns: This Is Sengoku! PS4 $6.59 £5.01
Danganronpa 1•2 Reload PS4 $19.99 £15.19
Dark Souls III PS4 $14.99 £11.39
Dead Rising 4: Frank's Big Package PS4 $9.99 £7.59
Dead Rising Triple Pack PS4 $14.87 £11.30
Demon Gaze II PS4 $13.19 £10.02
Deployment PS4 $2.49 £1.89
Descenders PS4 $17.49 £13.29
Disgaea 1 Complete PS4 $19.99 £15.19
Disgaea 5 Complete Bundle PS4 $19.99 £15.19
Disgaea 5: Alliance Of Vengeance PS4 $14.99 £11.39
Dying: Reborn PS4 $7.99 £6.07
Dying: Reborn PSVR PS4 $3.99 £3.03
Dying: Reborn Ultimate Bundle PS4 $9.99 £7.59
Déraciné PS4 $9.99 £7.59
Euro Fishing: Ultimate Edition PS4 $17.99 £13.67
Everybody's Golf PS4 $11.99 £9.11
Everybody's Golf VR PS4 $9.89 £7.52
Everything PS4 $4.49 £3.41
Fantavision PS4 $4.99 £3.79
Far Cry New Dawn PS4 $11.99 £9.11
Farming Simulator 19 — Premium Edition PS4 $49.99 £37.99
Farpoint PS4 $9.99 £7.59
Fast And Furious Crossroads PS4 $19.99 £15.19
Fatal Fury Battle Archives Vol.2 PS4 $5.24 £3.98
Firewall Zero Hour PS4 $12.99 £9.87
Firewall Zero Hour — Digital Deluxe Edition PS4 $17.99 £13.67
Fishing Sim World: Pro Tour Deluxe Edition PS4 $11.24 £8.54
Fishing Sim World: Pro Tour + Quad Lake Pass PS4 $17.19 £13.06
Flockers PS4 $3.74 £2.84
Frane: Dragons' Odyssey PS4,PSVita $8.99 £6.83
Frantics PS4 $9.99 £7.59
Fu'Un Super Combo PS4 $5.24 £3.98
Garou: Mark Of The Wolves PS4,PSVita $5.24 £3.98
Genesis Alpha One PS4 $10.49 £7.97
God Of War III Remastered PS4 $9.99 £7.59
Golf With Your Friends PS4 $11.99 £9.11
Gorogoa PS4 $5.99 £4.55
Grand Kingdom PS4 $5.99 £4.55
Gran Turismo Sport PS4 $9.99 £7.59
Gravity Rush 2 PS4 $9.99 £7.59
Gravity Rush Remastered PS4 $9.89 £7.52
Hasbro Family Fun Pack PS4 $11.99 £9.11
Heavy Rain PS4 $9.89 £7.52
Here They Lie PS4 $7.99 £6.07
Hidden Agenda PS4 $4.99 £3.79
Hidden Dragon Legend PS4 $7.99 £6.07
Hot Shots Tennis PS4 $4.99 £3.79
Hustle Kings VR PS4 $7.99 £6.07
Immortal Legacy: The Jade Cipher PS4 $9.99 £7.59
Infamous First Light PS4 $7.04 £5.35
Jak 3 PS4 $8.99 £6.83
Jak And Daxter: The Precursor Legacy PS4 $8.99 £6.83
Jak And Daxter Bundle PS4 $14.79 £11.24
Jak II PS4 $8.99 £6.83
Jak X: Combat Racing PS4 $8.99 £6.83
Jojo's Bizarre Adventure: Eyes Of Heaven Bundle PS4 $11.99 £9.11
Just Cause 3 PS4 $3.99 £3.03
Kinetica PS4 $4.99 £3.79
Knack 2 PS4 $11.99 £9.11
Knack PS4 $5.99 £4.55
Knowledge Is Power: Decades PS4 $9.99 £7.59
Knowledge Is Power PS4 $4.99 £3.79
Koi: Game And Exclusive Theme Bundle PS4 $3.99 £3.03
La-Mulana 2 PS4 $16.49 £12.53
La-Mulana PS4 $9.89 £7.52
Labyrinth Of Refrain: Coven Of Dusk PS4 $19.99 £15.19
La Cops PS4 $7.49 £5.69
Lapis X Labyrinth PS4 $10.49 £7.97
Lethal VR PS4 $7.49 £5.69
Light Tracer PS4 $5.99 £4.55
Littlebigplanet 3 PS4 $9.99 £7.59
Little Nightmares Complete Edition PS4 $7.49 £5.69
Lords Of The Fallen Complete Edition PS4 $4.49 £3.41
Lords Of The Fallen PS4 $2.99 £2.27
Masters Of Anima PS4 $2.99 £2.27
Mega Man Legacy Collection 2 PS4 $9.99 £7.59
Mega Man Legacy Collection PS4 $5.99 £4.55
Mega Man X Legacy Collection 2 PS4 $9.99 £7.59
Mega Man X Legacy Collection PS4 $9.99 £7.59
Metal Max Xeno PS4 $13.99 £10.63
Metal Slug 3 PS4,PSVita, PS3 $5.24 £3.98
Metal Slug Anthology PS4 $6.99 £5.31
Metal Slug XX PS4 $6.99 £5.31
Monopoly Family Fun Pack PS4 $5.99 £4.55
Mordheim: City Of The Damned PS4 $3.99 £3.03
Mordheim: City Of The Damned — Complete Edition PS4 $5.99 £4.55
Mudrunner PS4 $8.74 £6.64
Mudrunner — American Wilds Edition PS4 $11.99 £9.11
Mugsters PS4 $2.99 £2.27
Mutant Year Zero: Road To Eden PS4 $13.99 £10.63
My Time At Portia PS4 $11.99 £9.11
Namco Museum Archives Vol 1 PS4 $9.99 £7.59
Namco Museum Archives Vol 2 PS4 $9.99 £7.59
Naruto Shippuden: Ultimate Ninja Storm 4 PS4 $11.99 £9.11
Naruto Shippuden: Ultimate Ninja Storm 4 Road To Boruto PS4 $14.99 £11.39
Naruto Shippuden: Ultimate Ninja Storm Legacy PS4 $17.49 £13.29
Natural Doctrine PS4 $5.99 £4.55
New Gundam Breaker PS4 $19.79 £15.04
Ni No Kuni II: Revenant Kingdom PS4 $11.99 £9.11
No Heroes Allowed! VR PS4 $9.89 £7.52
One Piece: Burning Blood PS4 $8.99 £6.83
One Piece: Pirate Warriors 3 PS4 $8.99 £6.83
One Piece Burning Blood — Gold Edition PS4 $13.51 £10.27
Onimusha: Warlords PS4 $7.99 £6.07
Onrush Digital Deluxe Edition PS4 $16.99 £12.91
Onrush Standard Digital Edition PS4 $1.99 £1.51
Overcooked: Gourmet Edition PS4 $5.99 £4.55
Overcooked Holiday Bundle PS4 $7.99 £6.07
Overcooked PS4 $5.09 £3.87
Overlord: Fellowship Of Evil PS4 $4.69 £3.56
Overruled! PS4 $2.99 £2.27
Pixel Gear PS4 $4.39 £3.34
PlayStation VR Worlds PS4 $5.99 £4.55
Psycho-Pass: Mandatory Happiness PS4 $9.89 £7.52
Rayman Legends PS4 $4.99 £3.79
Revenant Saga PS4 $7.49 £5.69
Rigs Mechanized Combat League PS4 $7.99 £6.07
Rogue Galaxy PS4 $7.94 £6.03
Romancing Saga 3 PS4 $12.17 £9.25
Salary Man Escape PS4 $6.39 £4.86
Samurai Shodown Neogeo Collection PS4 $19.99 £15.19
Samurai Shodown VI PS4 $5.24 £3.98
Samurai Shodown V Special PS4 $5.24 £3.98
Seasons After Fall PS4 $2.99 £2.27
Shadow Of The Colossus PS4 $9.99 £7.59
Sherlock Holmes: Crimes And Punishments PS4 $11.99 £9.11
Shiness: The Lightning Kingdom PS4 $2.99 £2.27
Sid Meier's Civilization VI PS4 $19.79 £15.04
Sniper Ghost Warrior 3 Season Pass Edition PS4 $7.99 £6.07
Sniper Ghost Warrior Contracts And Sgw3 Unlimited Edition PS4 $19.79 £15.04
Sniper Ghost Warrior Contracts PS4 $14.79 £11.24
Snk 40Th Anniversary Collection PS4 $17.99 £13.67
South Park: The Stick Of Truth PS4 $9.89 £7.52
Space Hulk: Deathwing — Enhanced Edition PS4 $8.99 £6.83
Space Hulk: Tactics PS4 $8.99 £6.83
Space Hulk Bundle PS4 $11.99 £9.11
Steep PS4 $7.49 £5.69
Styx: Shards Of Darkness PS4 $5.99 £4.55
Subnautica PS4 $19.49 £14.81
Sword Art Online: Hollow Realization Deluxe Edition PS4,PSVita $13.59 £10.33
Sword Art Online: Lost Song PS4 $14.99 £11.39
Team17 Indie Heroes PS4 $4.29 £3.26
Team17 Trophy Hunters Pack PS4 $6.99 £5.31
Tearaway Unfolded PS4 $4.99 £3.79
The 25Th Ward: The Silver Case PS4 $14.99 £11.39
The Crew PS4 $4.99 £3.79
The Escapists 2 — Game Of The Year Edition PS4 $10.79 £8.20
The Heavy Rain And Beyond: Two Souls Collection PS4 $12.79 £9.72
The Inpatient PS4 $9.99 £7.59
The Jackbox Party Pack 4 PS4 $13.74 £10.44
The Jackbox Party Pack 5 PS4 $16.49 £12.53
The King Of Fighters '98 Ultimate Match PS4 $5.24 £3.98
The King Of Fighters '97 Global Match PS4 $5.24 £3.98
The Last Blade 2 PS4,PSVita $5.24 £3.98
The Last Of Us: Left Behind Stand Alone PS4 $4.99 £3.79
The Lost Child PS4 $14.99 £11.39
The Silver Case PS4 $9.99 £7.59
The Surge PS4 $4.99 £3.79
The Surge — Augmented Edition PS4 $7.49 £5.69
The Survivalists PS4 $19.88 £15.11
The Technomancer PS4 $3.99 £3.03
The Witch And The Hundred Knight 2 PS4 $17.49 £13.29
The Witch And The Hundred Knight: Revival Edition PS4 $14.99 £11.39
Tilt Brush PS4 $14.99 £11.39
Tom Clancy's The Division Franchise Bundle PS4 $16.49 £12.53
Touhou Double Focus PS4 $0.99 £0.75
Touhou Genso Rondo: Bullet Ballet PS4 $5.99 £4.55
Touhou Genso Wanderer PS4 $8.99 £6.83
Touhou Genso Wanderer Reloaded PS4 $19.99 £15.19
Touhou Kobuto V: Burst Battle PS4 $7.99 £6.07
Trackmania Turbo PS4 $9.99 £7.59
Train Sim World 2020 PS4 $14.99 £11.39
Trials Rising Gold Edition PS4 $8.99 £6.83
Tumble VR PS4 $4.99 £3.79
Uno PS4 $3.99 £3.03
Unravel PS4 $3.99 £3.03
Until Dawn: Rush Of Blood PS4 $7.04 £5.35
Utawarerumono: Zan PS4 $19.79 £15.04
Vampyr PS4 $9.99 £7.59
Void Trrlm() //Void Terrarium PS4 $18.74 £14.24
Warhammer Bundle: Mordheim And Blood Bowl 2 PS4 $5.99 £4.55
War Of The Monsters PS4 $4.99 £3.79
Watch Dogs 2 PS4 $9.99 £7.59
We Are The Dwarves PS4 $3.74 £2.84
Weeping Doll PS4 $3.99 £3.03
What Remains Of Edith Finch PS4 $5.99 £4.55
Wild Arms 3 PS4 $7.94 £6.03
Wipeout Omega Collection PS4 $9.99 £7.59
Wizards Of Brandel PS4 $8.99 £6.83
Worms Battlegrounds + Worms W.M.D PS4 $8.74 £6.64
Yomawari: Midnight Shadows PS4 $9.99 £7.59
Yooka-Laylee And The Impossible Lair PS4 $11.99 £9.11
Ys VIII: Lacrimosa Of Dana PS4 $19.79 £15.04