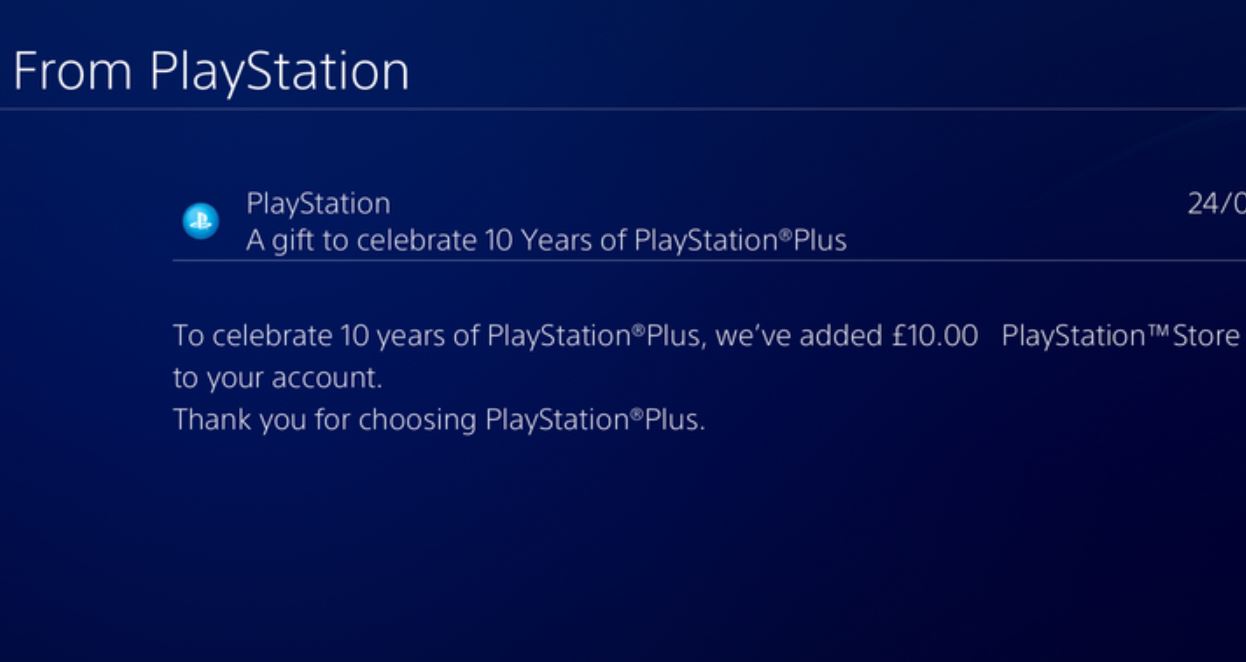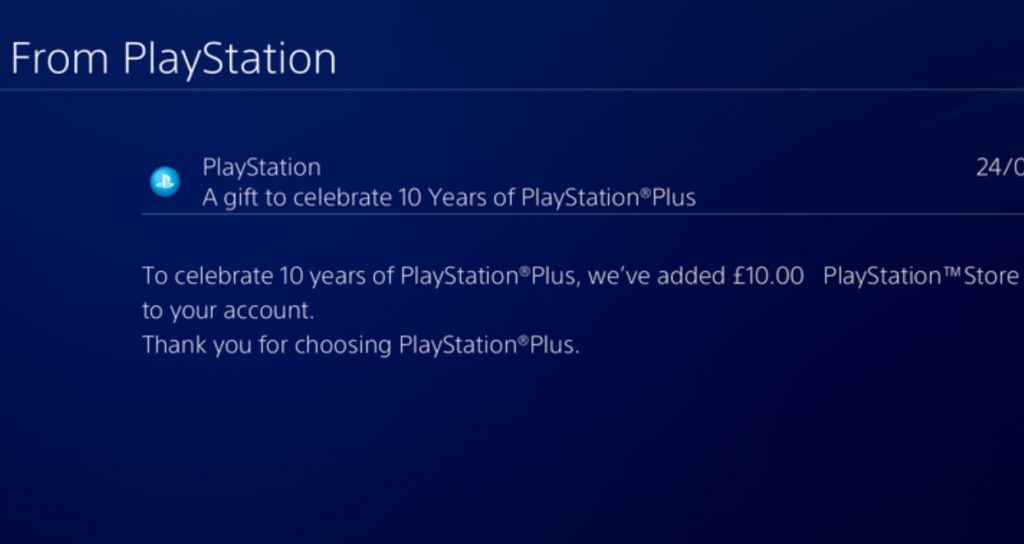 Sony is sending out free PS Store Credit to PlayStation Plus subscribers, to celebrate the 10th anniversary of the service.
Reports from Reddit confirm that Sony is indeed sending out money to those who have a current PlayStation Plus membership. In the US you will get $10, with those in the UK getting £10. European members will get €10, whilst those in Australia and Canada will get $15. The message will be in your notifications tab of the menu, with the money credited to your account.
This is great timing for the free credit because the PSN Summer Sale is currently happening in both the US and UK. You are able to get a ton of great deals on games right now.
PS Plus hit its 10th Anniversary last month and Sony offered a free PS4 theme for members. You can also see our roundup of all the free PlayStation Plus games that have been offered on the service since it started.
Source – [Reddit via PushSquare]