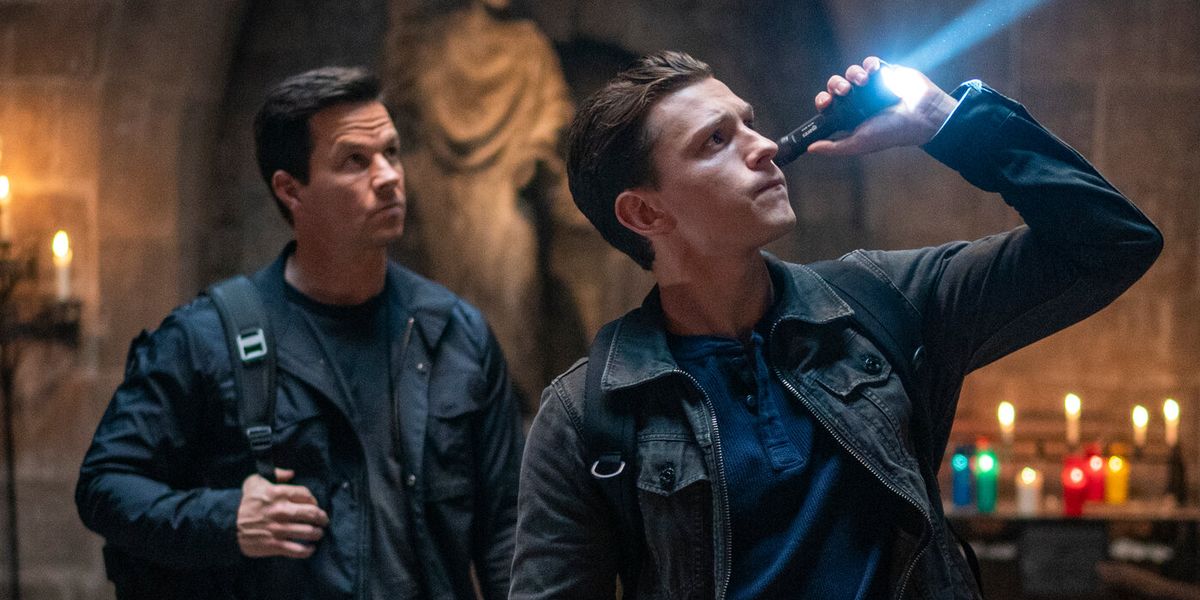 The official Uncharted movie poster has been unveiled by Sony, and it's not exactly the most exciting thing you'll see this side of Christmas.
It's got Nathan Drake (Tom Holland), Victor Sullivan (Mark Wahlberg, who still looks nothing like the character he's supposed to be playing), and a bunch of ship wrecks in the background. Honestly, I sometimes forget that Wahlberg isn't playing Drake; he looks like he'd make a decent Uncharted 4-era version of the fortune hunter here.
Then again, that's probably not a surprising, seeing as how the original David O. Russell version of Uncharted originally featured Wahlberg as Drake.
Anyway, check it out below.
The Uncharted movie is going to be hitting cinemas in February 2022. From the look of things, the film will be adapting elements from Uncharted 3 and 4, as evidenced by the cargo plane and mention of Sam Drake, respectively.
Holland is obviously a big name these days thanks to his work in the Marvel Cinematic Universe as Spider-Man, and it'll be interesting to see his portrayal of a younger Drake in the Uncharted film. Can he pull it off?