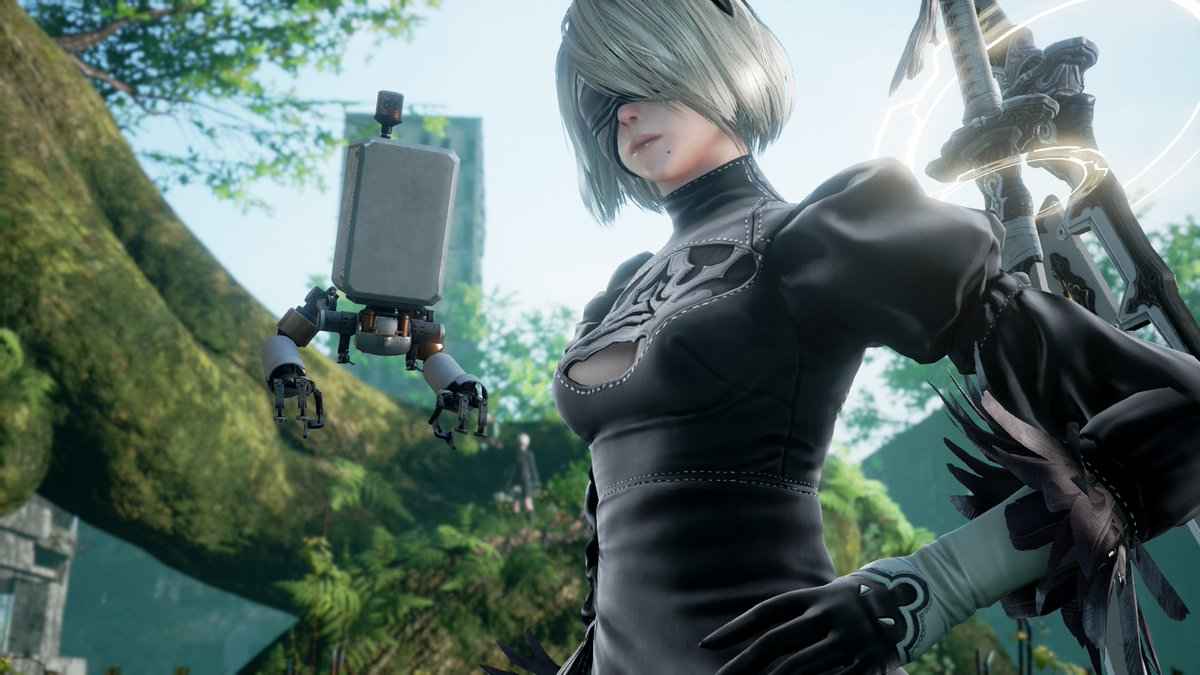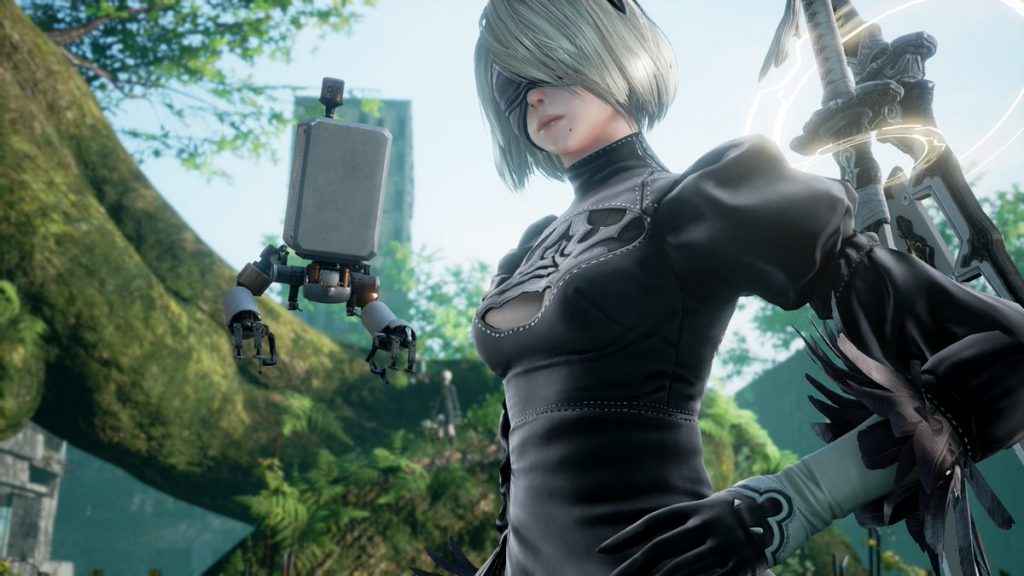 Update 13/12/2018 @ 14:04 – Nier: Automata's 2B joins the SoulCalibur VI roster on the 18th December, Bandai Namco has now confirmed.
Available via the 2B character pack, which is itself included in the SoulCalibur VI Season Pass, the pugilistic android comes equipped with a variety of weapons, as well as an alternative outfit, themed stage, BGM, and a parts and stickers pack.
The announcement trailer embedded below shows the game's newest hero in action.
Original Article 29/10/2018 @ 13:03 – Following in the footsteps of Geralt of Rivia and Yoshimitsu, NieR: Automata's 2B is the latest guest character to join the SoulCalibur VI roster.
Her arrival was announced via a gameplay trailer uploaded on developer Bandai Namco's YouTube channel over the weekend.
2B and Her Signature Floating Swords Join the SoulCalibur VI Roster
As you can see, 2B is as quick and agile a fighter as she was in NieR. Capable of decimating her foes with a combination of lightning fast sword strikes, teleportation, and the timely intervention of her robotic companion.
She'll also have a variety of weapons at her disposal when she arrives, as well as a second, even more revealing outfit. And will be accompanied by a new NieR-themed stage, background music, and a parts and stickers pack.
A release date for 2B and the rest of the new content has yet to be provided. But, based on the available footage, we imagine it'll be pretty soon.
"SoulCalibur VI is the Complete Package"
Developer and published by Bandai Namco, SoulCalibur VI released on PS4, Xbox One, and PC on the 19th October to a strong popular and critical reception.
Indeed, in his review, PSU's Tim Nunes described the game as possessing the "heart and soul" of a great fighter; one that is accommodating to both veterans and newcomers alike. However, he did have a few issues with certain aspects of the game's presentation and the Reversal Edge mechanic.
All in all, though, SoulCalibur VI well deserved the 8.5/10 rating Tim awarded it.