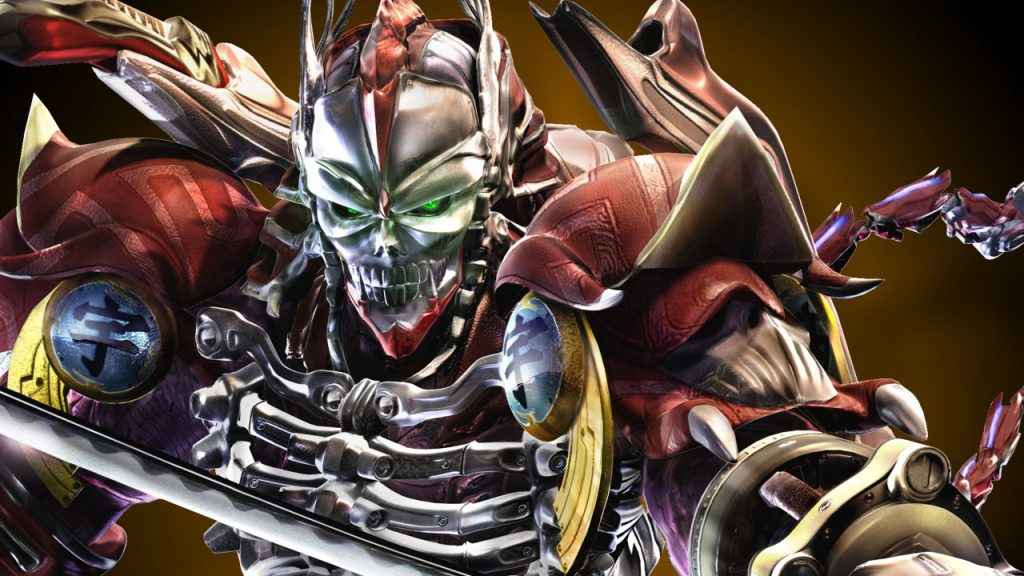 SoulCalibur already has its fair share of sword-wielding eccentrics, but what's one more? The list of SoulCalibur VI characters has now been boosted with the introduction of Yoshimitsu to the roster.
Veteran Tekken combatant Yoshimitsu has rejoined the SoulCalibur universe once again for the upcoming SoulCalibur VI and naturally, there's a spangly new trailer to go with the announcement.
This looks like a deliciously flamboyant version of Yoshimitsu, and that's saying something given the history of colorful outfits for the character.
Tekken is, of course, a stablemate of SoulCalibur at Bandai Namco, so Yoshimitsu's repeated appearances are nothing too out of the ordinary. He joins The Witcher's own Geralt of Rivia on the roster.
We await the announcement of Vegeta any day now, and we should see more SoulCalibur VI characters joining the team over the coming months ahead of the its release in 2018.
The story of SoulCalibur VI will take place around the time of the first two games in the series. It remains to be seen if this means something of a soft reboot for the longstanding fighting series.
SoulCalibur VI is coming to PS4 later this year.