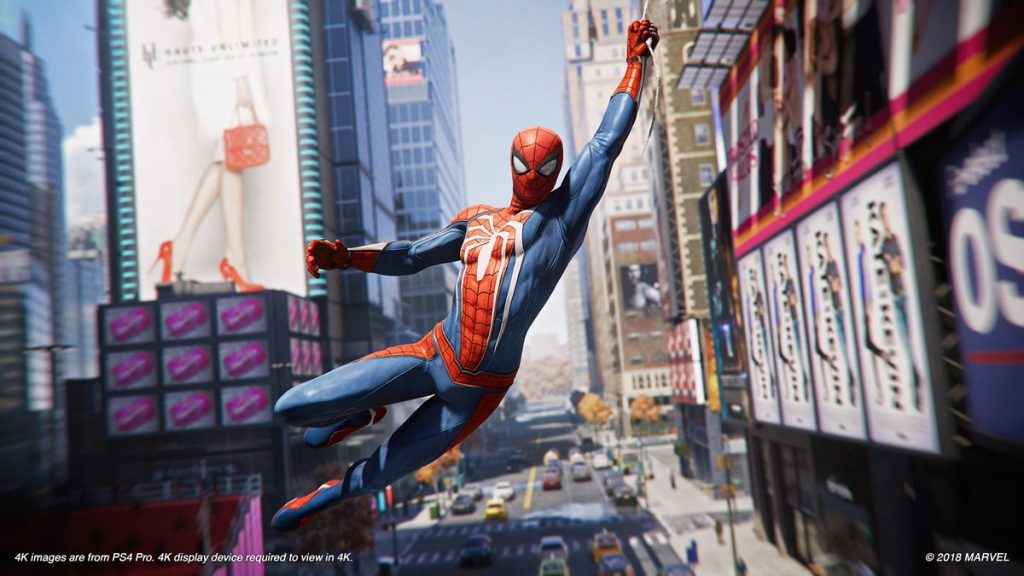 Marvel's Spider-Man received a new patch today which included the much anticipated New Game+ mode. The new patch also brought with it some extra fixes and new Photo Mode features along with a new "Ultimate" Difficulty and two extra game trophies.
New Features
Added support for "The City That Never Sleeps – The Heist" story pack

Added New Game+

Added Ultimate difficulty

Added 2 new Trophies

Added the ability to rotate layers in Photo Mode

Added new frames and stickers to Photo Mode

Added a shortcut option to trigger Photo Mode via the left directional button
Fixes & Updates
Tuned Friendly combat difficulty based on player feedback

Added a max health cap of 250 and normalized players

Added a potential solution for a crash related to graphical artifacting

Addressed an issue where players could respawn inside a building in the Financial District

Addressed an issue where animation during cinematics could break due to hard drive streaming

Addressed an issue where pedestrians would disappear for a frame in the distance

Addressed an issue where combat music would persist in the open world after completing a Sable Base

Addressed various additional issues
Spider-Man's first post launch DLC drops next week in the form of "The Heist" and prominently features Black Cat. The DLC also comes with three new costumes.
https://www.youtube.com/watch?v=0Qzc4cqWaI8
Spider-Man is now the fastest selling title of 2018 and a massive success for Sony who continues to deliver great exclusives. This year, Sony released God of War to critical and commercial success along with Quantic Dreams Detroit: Become Human and the PS4 remaster of Shadow of the Colossus. It's been a great year for Sony's exclusive titles.
Source: Reddit