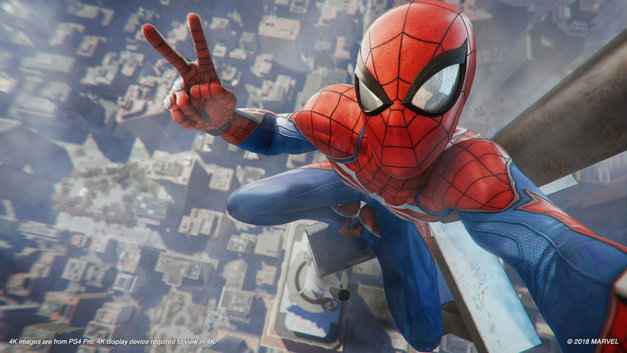 The latest Spider-Man PS4 sales figures are in on Chart-Track, revealing that Insomniac's Spider-Man is the fastest selling game of 2018 so far.
Having narrowly beaten previous record-holder Far Cry 5 and sold almost twice as many physical copies as fellow PS4 exclusive God of War.
Spider-Man PS4 Sales Set a New Record for Marvel
Spider-Man didn't just set a new record for 2018 video game sales, however.
Since it released late last week, Spider-Man has also managed to overtake Lego Marvel Super Heroes to become the fastest-selling Marvel game in history. By quite some way, in fact.
Although Batman: Arkham Knight remains the fastest-selling super hero game of this generation (in the UK, at least). However, it should be noted that the Arkham series was released on multiple platforms at a time when digital sales weren't quite as significant as they are today.
Digital sales figures being omitted from the overall tally in the UK charts, of course.
Elsewhere, Dragon Quest XI had a pretty impressive opening week in the UK too. Slotting in behind Spider-Man at number 2 on the latest charts.
Spider-Man PS4: A Thunderous, Essential Triumph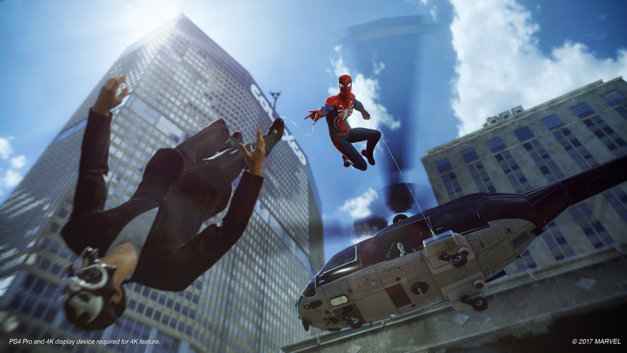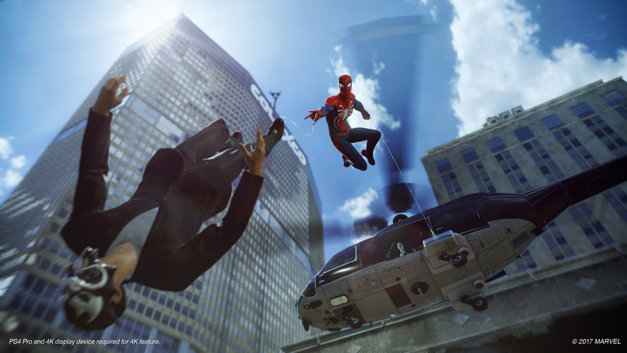 PSU's John-Paul Jones gave the game a staggering 9.5/10 in his Spider-Man PS4 review. Describing Insomniac's first foray into the world of comic books as:
A thunderous, essential triumph that bleeds cinematic splendour from every digital pore. Every PS4 owner needs to have Spider-Man in their collection.
Going so far as to say Spider-Man PS4 is the:
Best superhero blockbuster the PS4 has ever seen.
Source Gamesindustry.biz