Eagle-eyed Spider-Man PS4 players have spotted that some of the flags dotted around the city may not be representative of those specific areas of New York City. Flagged up initially on Reddit, and then reposted by some of the community on Twitter, some players believe that the Cuban flags flying in the Spanish Harlem district should be Puerto Rican.
Spider-Man PS4 Flags May Have Got Mixed Up
The Spanish Harlem area of New York features in the new Spider-Man PS4 game, and in real life it's an area where Puerto Rican migrants came to following World War II. Though it's also said to be populated with Cubans, some players believe that the flags should be changed, referring specifically to this Cuban flag which flies over the door of a Puerto Rican restaurant called La Bodeguita Boricua.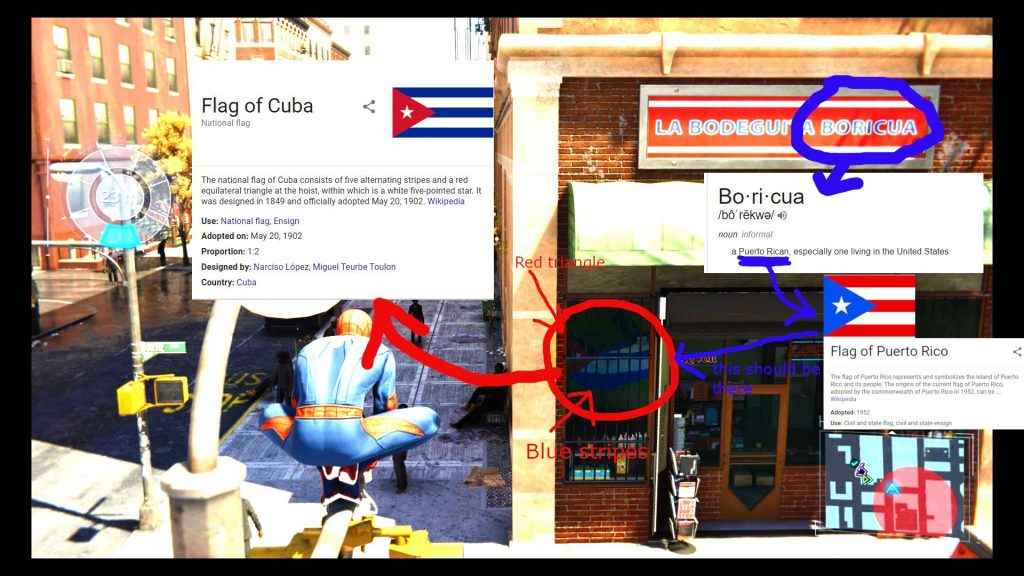 Insomniac Games mistakes Cuban flag for Puerto Rican flag in new Spider-Man game, wow lolhttps://t.co/hNiaBABvix pic.twitter.com/04mAis0jzE

— the trash is right (@thetrashisright) September 10, 2018
According to Wikipedia, Boricua specifically refers to Puerto Ricans to illustrate their recognition of the islands Taíno heritage.
Bizarrely, something similar happened in a 2016 issue of the comic book, Amazing Spider-Man. This time it was the other way around. Reported by Vibe, you can see Spider-Man looking towards a Puerto Rican flag along with the caption on the lower panel (not displayed): This is not Havana. This is the two of Remedios, Cuba. Marvel apologized for the mis-representation.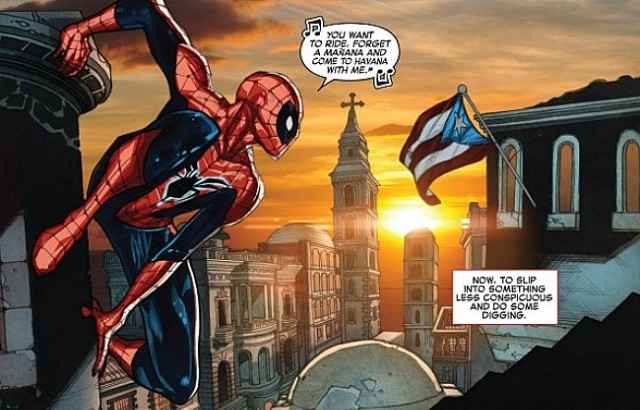 In another picture, in which the guy who found the flags in Spider-Man compares it to the actual area in East Harlem (which is heavily populated with Puerto Ricans), you see Puerto Rico flags flying on the building. In the game, it's flags from Cuba.
And this one shows the two areas – in-game and in real-life with different flags.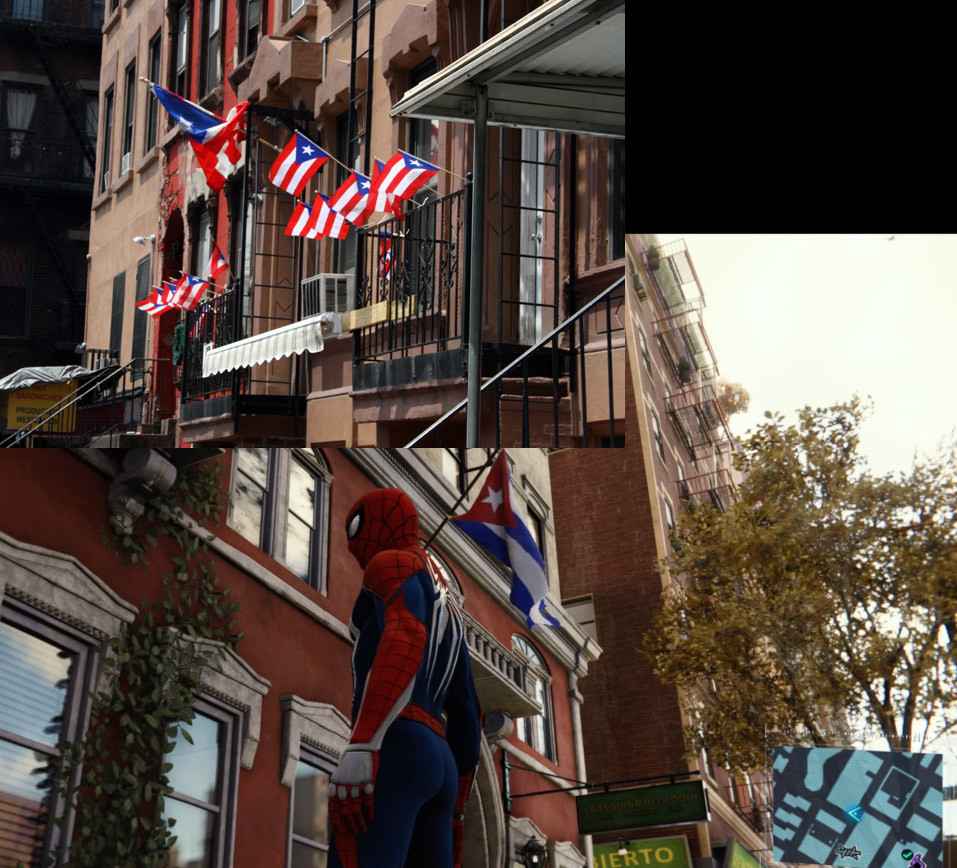 To be fair, it's quite an easy mistake (if that's what it is) to make because the designs are identical. While the Cuban flag has a red triangle and blue and white stripes, the Puerto Rico flag has a blue triangle and red and white stripes.
It's unclear at the moment whether Insomniac Games or Marvel deliberately meant to fly the flags of Cuba or not.