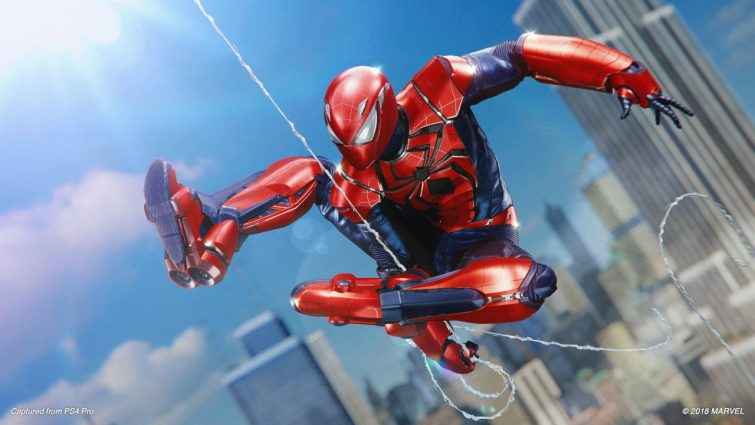 Insomniac Games has released a update 1.13 for Spider-Man PS4 today. Ahead of the release of the third DLC pack tomorrow, players can look forward to a nice little gift in the form of a new suit!
Spider-Man Update 1.13 Patch Notes
The 4.162GB update includes the Silver Lining DLC, which will be available to play on December 21. So, it looks like it's pre-loading even if you didn't order it. The big surprise is a holiday gift from the developer. The full patch notes for the update should be available shortly.
"We have a special holiday gift for #SpiderManPS4 players," says Insomniac. "Today's game update will include a highly requested suit. Hint: It's webbed and it's FREE for owners of Marvel's Spider-Man!"
That suit is the 2004 Sam Raimi Spider-Man suit, a much requested outfit by players. If you're planning on playing Silver Lining, you'll also get access to three other new suits: Spiderverse, Cyborg Spider-Man, and Aaron Aikman.
Not convinced? Check out our review of Turf Wars and The Heist.