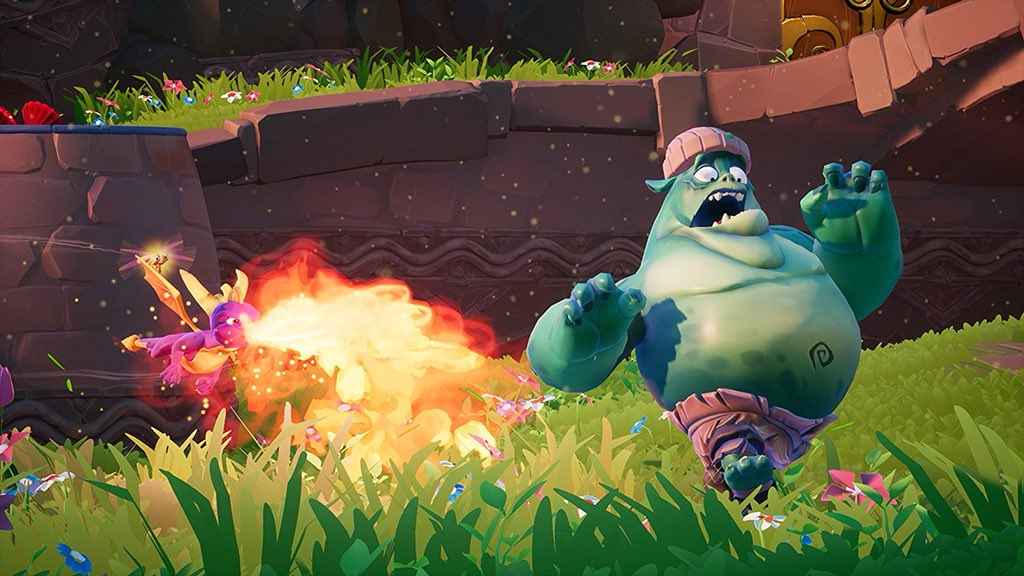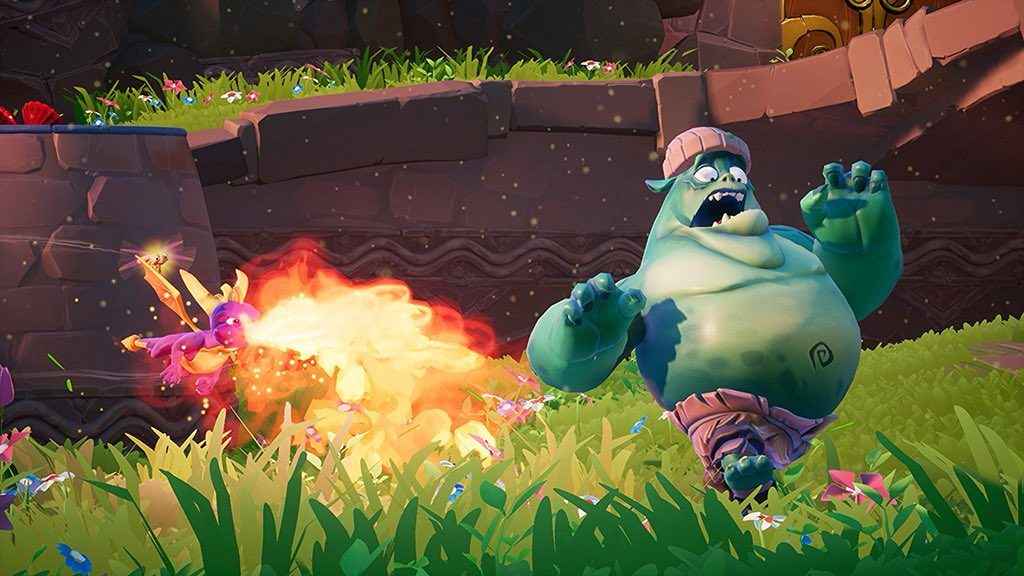 Check out those scorch marks! Spyro has truly evolved in the brand-new trilogy remaster for PS4. The first Spyro Reignited Trilogy gameplay has been revealed, and it's looking glorious.
Spyro Reignited Trilogy Gameplay Shines On PS4
You've seen the trailer, but now check this out. In the following Spyro the Dragon PS4 gameplay video, we see the PlayStation Access team playing the Toasty realm, which is the boss level in the Artisan world.
The team then go onto the Tree Tops level, which was known for being one of the toughest levels in the Spyro series.
Spyro Reignited Trilogy Gameplay Feels Richer
"The world feels more alive," says PlayStation Access. The way the grass moves, the added detail to the environments, such as ivy on the walls and the character designs of the dragons add fresh personality. "It's all these little things that make it richer", says Holly.
Sit back and enjoy. Check out the graphics, enjoy one the classic Spyro flying levels which explodes with color, and just listen to those joyous sounds as you pick up gems, fly through arches and unlock dragons.
Want more? Have a look at the latest Spyro Reignited Trilogy screenshots, and get ready for the Spyro PS4 remaster release date on September 21, 2018.
Developed by Toys for Bob, the trilogy features three remastered Spyro games, including Spyro the Dragon, Spyro 2: Ripto's Rage and Spyro: Year of the Dragon! Now we're just hoping that they've fixed this stuff from the original games.