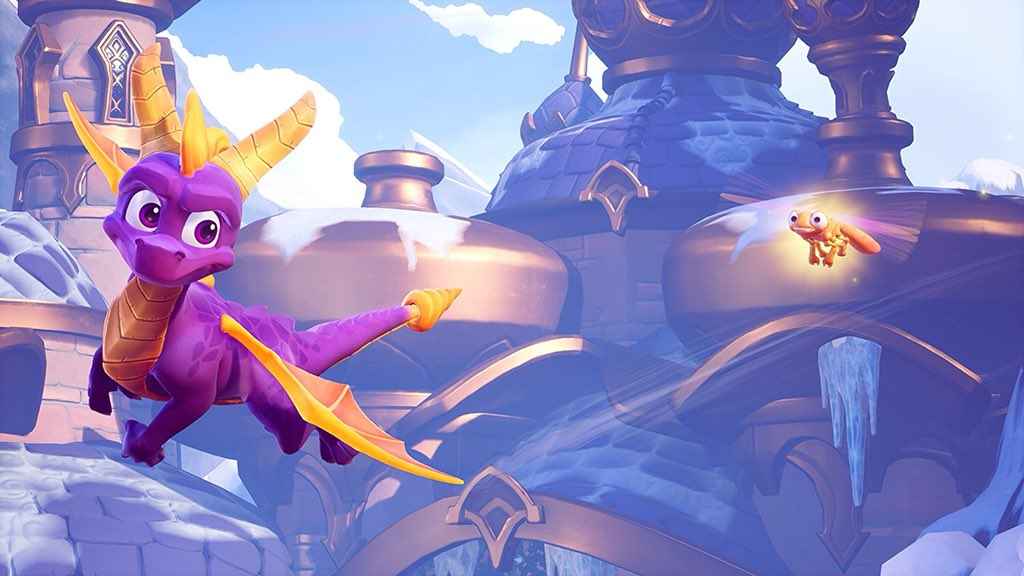 [UPDATE] The new Spyro PS4 Trilogy has been announced. We've updated this article with the UK trailer.
Yes, it's the first Spyro Reignited Trilogy trailer! Activision was doing so well hiding its Spyro Remaster secret, but now the dragon is truly out of the egg! Following on from news of the Spyro Reignited Trilogy PS4 release date, and some beautiful screenshots that followed, the trailer has now appeared online.
This was accompanied by the first details about the game, straight from the Toys by Bob game director. It looks like they'll be sticking as closely to the original as possible.
"In the interest of getting the feel right, one of the first things we agreed upon internally was that Spyro's original movement metrics — speeds and accelerations for walking, running, jumping, charging, gliding, flying, swimming, hovering, and more - should be matched as closely as possible," said Toby Schadt.

"And in a similar vein, an authentic recreation of the platforming gameplay throughout the expansive and enchanted levels of the original trilogy would require the dimensions and collision details of the world geometry to come very close to matching the originals. Needless to say, the Dragon Realms of 2018 utilise considerably more polygons than their 1998 counterparts".
Looks like they'll be really working those original assets and sound to bring us the ultimate Spyro experience.
"Ultimately, we were also able to leverage many of the original assets such as level models, level collision, animated objects, character models, music, game text, and game sounds through a combination of other in-house tools and a few payments to Moneybags".
The Spyro Reignited Trilogy trailer gives us our first real glimpse of what the flying purple dragon will look like on PS4. Check out the new lighting effects, watch Spyro the Dragon in action on PS4, and see the comparison between the original game and the new one! It's looking fantastic!
Spyro Reignited Trilogy Trailer Looks Great
It looks like there's a huge visual upgrade for the trilogy, which includes three games from the series: Spyro the Dragon, Spyro 2: Ripto's Rage! and Spyro: Year of the Dragon. Purple eggs were posted out to journalists this week, so we're fully expecting all the details to be revealed on the new Spyro PS4 Trilogy very soon.
More Spyro PS4 News