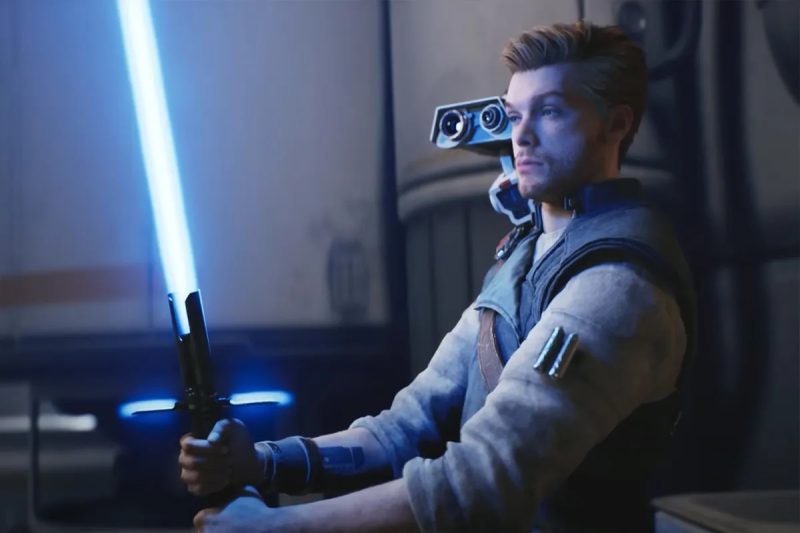 Stig Asmussen worked as a director on both Star Wars Jedi: Fallen Order and Survivor, and was a huge part of EA revitalizing its Star Wars efforts after it did very little with its game development exclusivity deal for years.
Now there are other Star Wars titles in development from EA and Respawn, and players couldn't be more excited for them. The Jedi series has been hugely successful, and it's due in part to Asmussen.
Which makes the news that Asmussen has decided to leave both EA and Respawn "to pursue other adventures," according to a statement sent from EA to Bloomberg, who first reported the departure, all the more impactful.
Asumssen has had quite the career, as he was the director for God Of War III before he left to go to Respawn. As far as what'll happen to the Star Wars team at Respawn, EA says "Veteran Respawn leaders will be stepping up to guide the team as they continue their work on Star Wars Jedi: Survivor."
His departure is made even more of a surprise considering that Asmussen was not long ago talking about how he wants the Jedi series to be a trilogy.
With the success of the first two games, it's still likely that Respawn is working on the third and potentially final installment in Cal's story, but that Asmussen won't be there to see it could definitely mark a change in the game we end up getting.
One thing's for sure, that wherever Asmussen goes from here will be worth keeping an eye on.
Source – [Bloomberg]