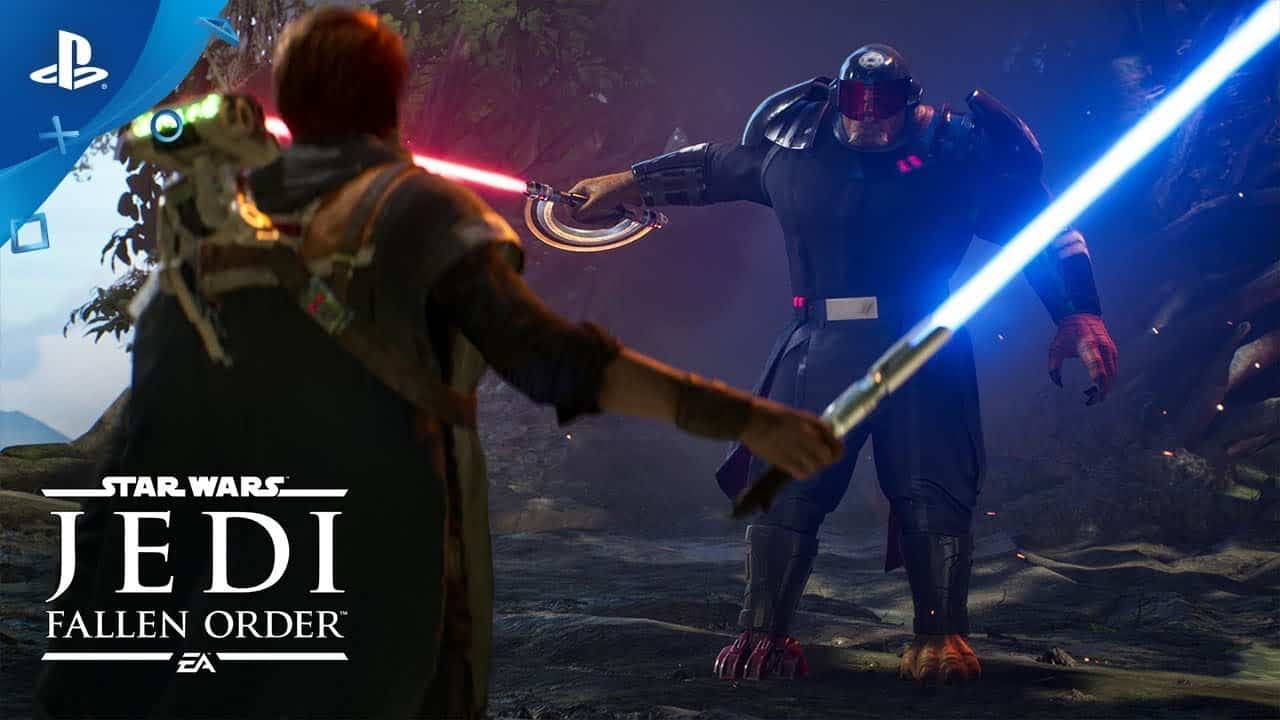 The Respawn-developed Star Wars Jedi: Fallen Order is out today for PlayStation 4, PC, and Xbox One, and to celebrate, publisher Electronic Arts has knocked up a live-action trailer featuring regular Joes messing around pretending to be Jedi. It's actually more fun than it sounds, so give it a watch below.
Star Wars Jedi: Fallen Order Unleashes 'Become A Jedi' Trailer
Much like an energy field that binds the galaxy together, the fantasy of taking up the lightsaber and reaching out with the Force is a fantasy many – young and old – find timeless. With the release of STAR WARS Jedi: Fallen Order, that fantasy is within your grasp. It's time to ignite your lightsaber, use the Force, and Become a Jedi.
You can grab Star Wars Jedi: Fallen Order now for PS4, PC, and Xbox One. If you fancy it, view the full list of Trophies here, but don't have a look if you want to avoid all spoilers for the game. Oh, and catch the launch trailer while you're at it.
While the game is already a looker on the standard PS4 and Xbox One, Respawn has made a number of enhancements for the PS4 Pro and Xbox One X editions of Star Wars Jedi: Fallen Order, which you can read about here.
Star Wars Jedi: Fallen Order takes place between the events of Star Wars Episode III: Revenge of the Sith and Star Wars Episode IV: A New Hope. The game focuses on Cal Kestis, a surviving Jedi of Order 66, who finds himself stalked by the Galactic Empire.
Here's the full blurb:
Hone lightsaber combat forms to refine striking, blocking, and dodging your enemies. Use your Jedi weapon and the Force to take on any challenge.

As one of the last Jedi, you must do whatever it takes to survive. Complete your training before the Inquisitors discover your plan to rebuild the Jedi Order. Explore ancient forests, windswept cliffs, and haunted jungles as you decide when and where you want to go next