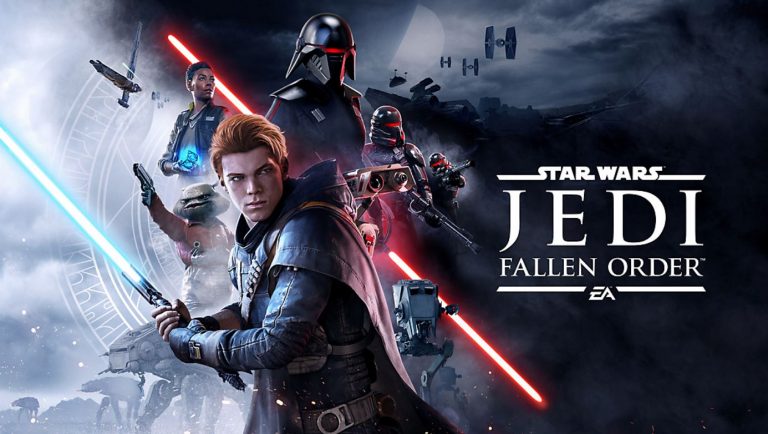 Publishing behemoth Electronic Arts has confirmed that there won't be a Star Wars Jedi: Fallen Order EA Access trial in an effort to avoid spoilers. There's good news, though; EA is offering some free cosmetic goodies for the upcoming Respawn-developed sci-fi title to make up the lack of a 10-hour free trial.
Star Wars Jedi: Fallen Order EA Access Trial Not Happening
Star Wars #JediFallenOrder launches this week! #EAAccess members get 10% off the game.

We've opted not to have early/timed access (Play First Trial), in part to reduce the risk of spoilers. Instead, EA Access members get these exclusive cosmetics.
Star Wars Jedi: Fallen Order is pencilled in for release on November 15 for PlayStation 4, PC, and Xbox One. You can view the full list of Trophies here, but don't have a look if you want to avoid all spoilers for the game. Oh, and catch the launch trailer while you're at it.
While the game is already a looker on the standard PS4 and Xbox One, Respawn is also making a number of enhancements for the PS4 Pro and Xbox One X editions of Star Wars Jedi: Fallen Order, which you can read about here.
Star Wars Jedi: Fallen Order takes place between the events of Star Wars Episode III: Revenge of the Sith and Star Wars Episode IV: A New Hope. The game focuses on Cal Kestis, a surviving Jedi of Order 66, who finds himself stalked by the Galactic Empire.
Here's the full blurb:
Hone lightsaber combat forms to refine striking, blocking, and dodging your enemies. Use your Jedi weapon and the Force to take on any challenge.

As one of the last Jedi, you must do whatever it takes to survive. Complete your training before the Inquisitors discover your plan to rebuild the Jedi Order. Explore ancient forests, windswept cliffs, and haunted jungles as you decide when and where you want to go next.
Source: Twitter