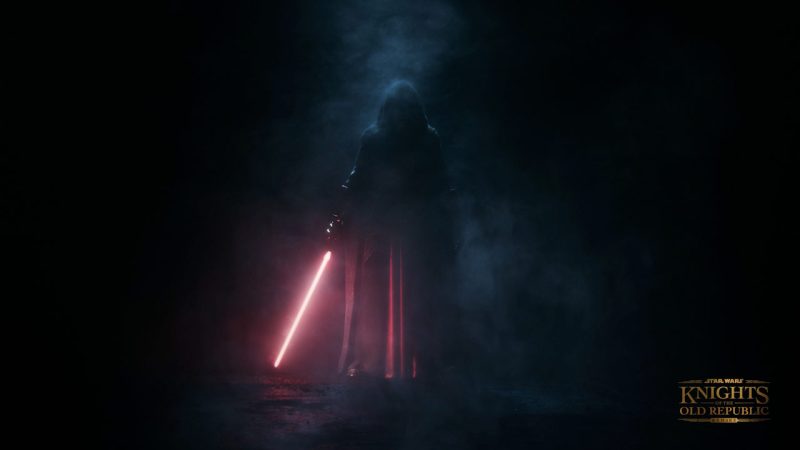 Star Wars: Knights Of The Old Republic Remake was a dream announcement for fans when it was revealed during a PlayStation Showcase back in September 2021.
Since then however, what's followed has looked more like a nightmare. Little to no updates on the remake, and when updates do come, they're bad news like delays, the game moving developers, and nothing that points to the development process going well.
And after Sony began removing mentions of the game from their own online feeds, the latest report is that the game is not in active development, and likely dead.
That's according to Jeff Grubb during his daily Games Mess Mornings show, where Grubb claims that no one is currently working on the game, and that it's more likely it won't see the light of day at this point.
Of course part of this comes from the fact that Embracer Group, owners of Aspyr who were meant to lead development on the remake originally is now slowly crumbling at the cost of people's livelihoods.
It should also be noted that Embracer Group's financial report back in May of this year does list the remake as a game in active development, but that was before the company's $2 billion deal with Saudi Arabia's Savvy Games Group fell apart, resulting in Embracer Group beginning to crumble.
As of now though Embracer Group has stayed mum on anything regarding the remake, so that the project is dead in the water remains speculation.
But as Grubb points out, it's not difficult to put together that this remake will only ever happen if someone comes in and picks up Embracer Group's slack and spends a lot of money to do that.
It's unlikely Sony would be that savior, since it would be spending a lot of money, time and effort on an IP it doesn't own, and every team at PlayStation Studios is frankly too busy to add this massive undertaking to their plate.
That leaves Lucasfilm and subsequently Disney to step in, but with how this process has gone, it could be the feeling that this remake is simply best left undone.
Nothing's impossible, it could happen that this remake is saved from Embracer Group's dying claws. But each day that passes where it remains not being worked on raises the chances it won't be returned to ever again.
Source – [Jeff Grubb]