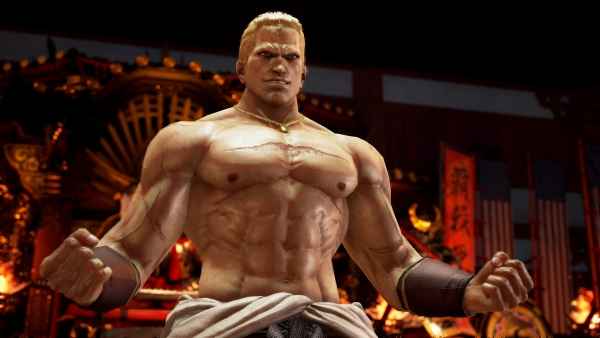 Bandai Namco Games has announced that the Tekken 7 Geese Howard DLC will be released for PlayStation 4, PC, and Xbox One on November 30, 2017.
The Fatal Fury brawler will be joined by a brand new stage and costumes, plus he'll also be playable in the Ultimate Tekken Bowl minigame.
Tekken 7 Geese Howard DLC details
Geese Howard is the first guest character DLC for the critically acclaimed fighting game sequel. The next update will see Noctis of Final Fantasy 15 joining the fray, and will be available in spring 2018.
Tekken 7 was originally released in Japanese arcades back in March 2015, and arrived on home consoles in June of this year.
The game was a critical and commercial success, shipping over two million copies worldwide as of October 2017. Tekken 7 focuses on the conclusion to the Mishima family feud, with Kazuya and Heihachi squaring off in one last, epic punch-up.
Tekken 7 includes an extensive roster that eschews a number of classic combatants in favor of new characters. In addition, it also introduces new gameplay mechanics including Rage Arts and the Power Crush to spice up battles.
Initially the game had some teeth issue with online play on PS4. Fortunately, Namco was quick to remedy the issues with some quick-fire patches.
The Tekken series remains one of the best-selling fighting games of all time. The 1998 PSOne outing, Tekken 3, currently ranks as the second best-selling fighting video game of all time.
Originally exclusive to PlayStation consoles in the 90s, the series eventually transitioned into multi-format territory with Tekken 6.
Bandai Namco Games and Capcom teamed up back in 2012 for the crossover fighting Street Fighter x Tekken. Right now it's unknown when Namco's effort, Tekken x Street Fighter, will see the light of day.
Source: Gematsu