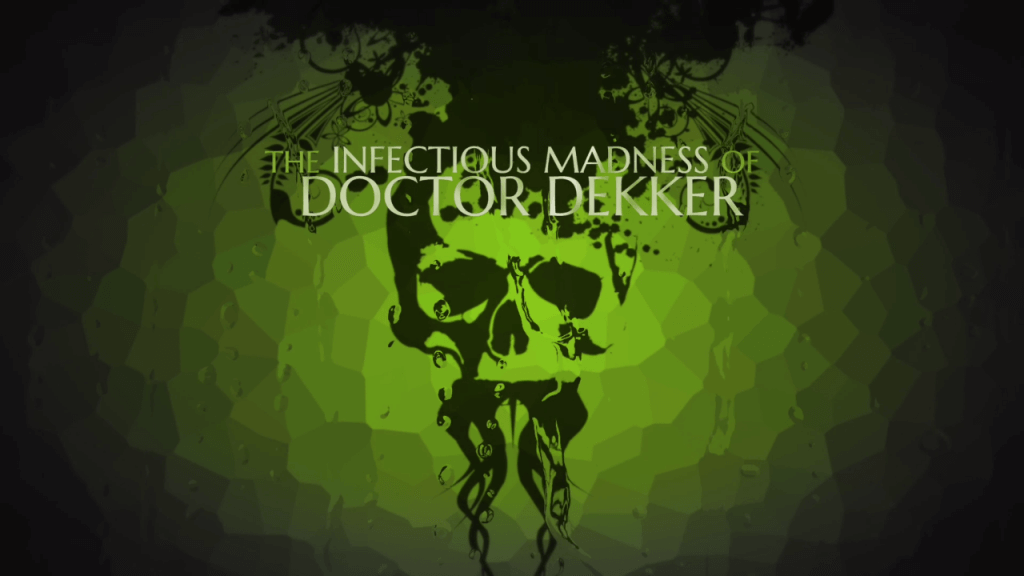 Live action murder mystery game The Infectious Madness of Doctor Dekker heads to PS4 today with a 20% launch discount on the PlayStation Store.
To mark the release, Davekki Studios has shown off a collection of short videos of the game's patients, allowing you to see what they're all about.
The Infectious Madness of Doctor Dekker sees you play a psychiatrist dealing with the patients of the titular Doctor Dekker. One of them has committed a murder, and it is up to you to quiz them all in an effort to discover whodunnit. There's also a bit of a Lovecraftian twist to it. Also, the killer is different each time, which adds nicely to its appeal as a game to play with others watching.
Perhaps the game's niftiest feature is the ability to field your own questions, which you can do via the PS4 second screen App.
You can see some of the character videos below, as well as a shorter summary of them.
There's Bryce, a gravedigger who claims to have an extra hour a day to "do as he pleases", and Elin, a nurse whose colleagues call her "the angel of death". Marianne suffers from blackouts and wakes up naked on the beach, and Nathan's PTSD causes him to relive entire days. Finally, there's Claire who, by her own admission, is a "delusional psychotic with obsessive tendencies". And that's just what they're willing to tell you in the first session!
I've played a good bit of The Infectious Madness of Doctor Dekker, and have enjoyed it a bit more than the last Wales Interactive-published FMV game Late Shift. I'll have more words on it later this week.