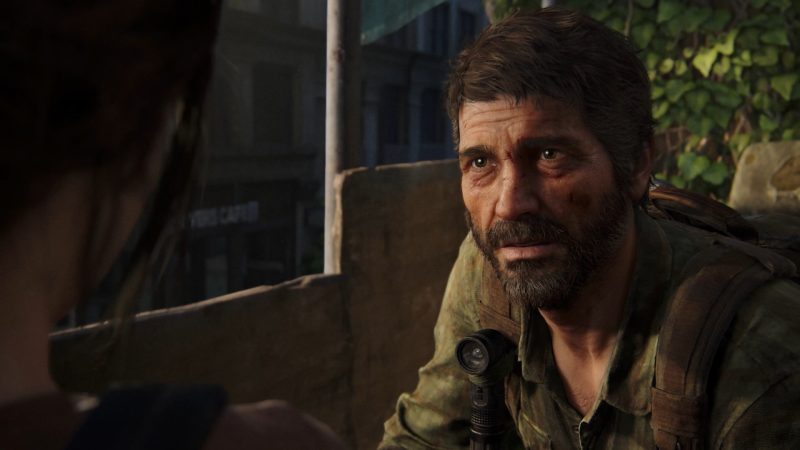 It seems like Sony's big announcement for Summer Games Fest has leaked out just hours before the show. The Last Of Us Part I will come to PS5 on September 2, 2022, as was previously rumoured.
The news was confirmed by Sony, through PlayStation Direct. A thread on Resetera even includes cover art photos, screenshots, and a look at the Firefly Edition of the game, which includes a steelbook case, a reprint of The Last Of Us: American Dreams comics #1-4, each with new cover art, and early in-game unlocks.
A description for the remake details that it has been "rebuilt from the ground up" for PS5, a "total overhaul of the original experience, faithfully reproduced but incorporating modernized gameplay, improved controls and expanded accessibility options."
It continues, "Plus, feel immersed with improved effects and enhanced exploration and combat."
This version of Naughty Dog's classic will also include the Left Behind prequel, and will come in at $69.99 USD for the standard edition, while the Firefly Edition is $99.99 USD.
There's even a trailer on PlayStation Direct that you can check out, right here.
One thing that seems to be incorrect as far as the rumours go, is that it won't be coming to PC at the same time as PS5. It looks like it'll take the same route that Uncharted: Legacy Of Thieves Collection took, in that it'll come to PC later on.
Though the news likely didn't come out in the way that Sony intended, its confirmation is still very exciting for fans, as The Last Of Us now officially spans across three generations.
No doubt a full, native PS5 upgrade is coming for The Last Of Us Part II as well.
Source – [PlayStation Direct]