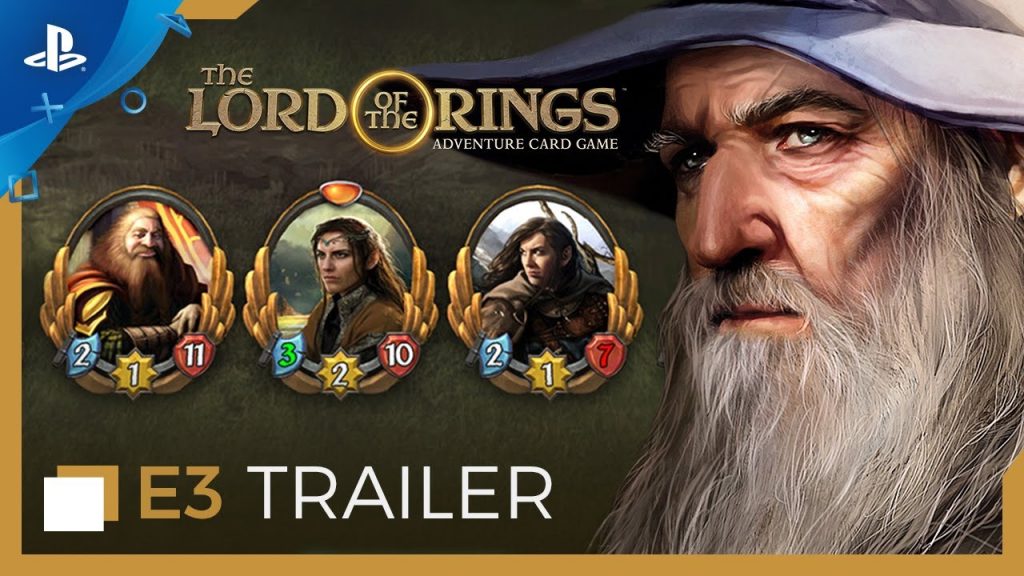 Fantasy Flight Interactive has announced The Lord of the Rings: Adventure Card Game for PS4, giving players the chance to form alliances with iconic characters from J.R.R. Tolkien's sprawling fantasy series to defend Middle-Earth from the threat of the Dark Lord, Sauron. The game will be playable in both solo and co-op modes, and you'll have to evade the ever-present gaze of Mordor's Big Bad or risk losing everything you fight for.
The Lord Of The Rings: Adventure Card Game Detailed
The Lord of the Rings: Adventure Card Game will shine the spotlight on 'unsung heroes' from the Middle-Earth saga, with players forming their own fellowship and embarking on a quest to overthrow the Dark Lord. It looks like there's a fair bunch of different characters in the running, with races such as Dwarves, men, Elves, and more playable.
"Build a deck of iconic heroes and challenge the forces of Sauron in this thrilling tactical card game. Complete story-driven quests and forge a new legend of Middle-earth in solo or cooperative mode. But beware: Sauron is searching for you. If you draw his attention, all will be lost," reads the blurb.
Watch the trailer for the game below.
E3 2019 is home to a bunch of new announcements and info on the latest games. You can watch all of the livestreams, as well as every conference at E3 2019 on our E3 2019 Livestream page.
Struggling to keep up on the news at E3? Check out our full E3 Announcements and News list, containing every reveal during the week-long show across all the conferences. You can also check out a variety of rumours that are surrounding the show. If you would prefer to see the reveals as they happen, you can take use our E3 2019 live feed, which will update with the new announcements as they happen.