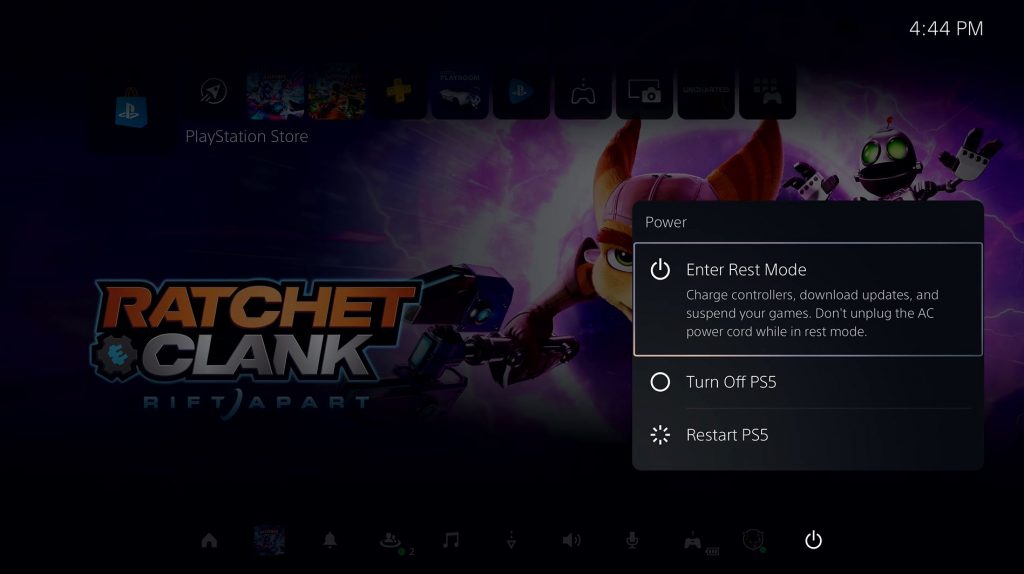 Although the feature hasn't been shown off yet, today's PS5 UI reveal has seemingly confirmed that the PS5 will let you suspend multiple games at once, allowing you to leave titles open over an extended period of time and return to them when you are ready to.
Spotted by @Tidux, the PS5's UI video shows an option at the end to turn the console into Rest Mode, which will "Charge controllers, download updates, and suspend your games." The word games suggest that you can leave multiple titles open at once. It also seems like you will need to leave your PS5 in Rest Mode to make use of this feature, rather than being able to turn the console off and still resume games, which you are able to do on Xbox Series X. Sony didn't show this feature off in detail, but we can expect to hear more about it in the coming days and weeks, before the console launches.
It is also worth noting that the PS4 currently offers game suspension when in Rest Mode, but you can only use this for one game and the console references Applications when choosing the Rest Mode option, rather than games.
https://twitter.com/Tidux/status/1316742317248831489
The PS5 UI was revealed earlier today after multiple reports suggested that the UI reveal would happen this week and that we would get an in-depth look at what we can expect.
The PS5 releases on November 12, 2020, in the US and November 19, 2020, in the EU and UK.
Source – [@Tidux]