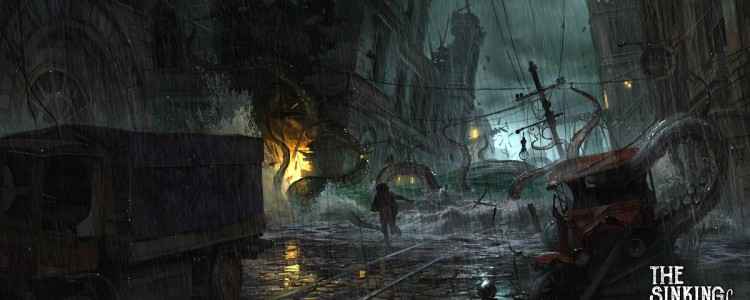 New gameplay footage for Frogware's The Sinking City, the Lovecraft-inspired investigation game, has surfaced. Taking us on a 12-minute demo with commentary, we get a much closer look at the murky world of Oakmont, Massachusetts.
The Sinking City features numerous investigation quests, and in the demo we get to take a look at Silence Is Golden. In the footage we see private investigator Charles Winfield Reed on the hunt for clues.
You can definitely see the Lovecraft inspiration in The Sinking City demo as we get a up close look at some of the residents who have had their mouths sewn up! There's a conspiracy, and it's up to you to unravel the evidence.
The Sinking City is due for release on March 21, 2019 on PS4, Xbox One and PC. For more details, check out The Sinking City A Close Shave trailer, and the original announcement trailer.