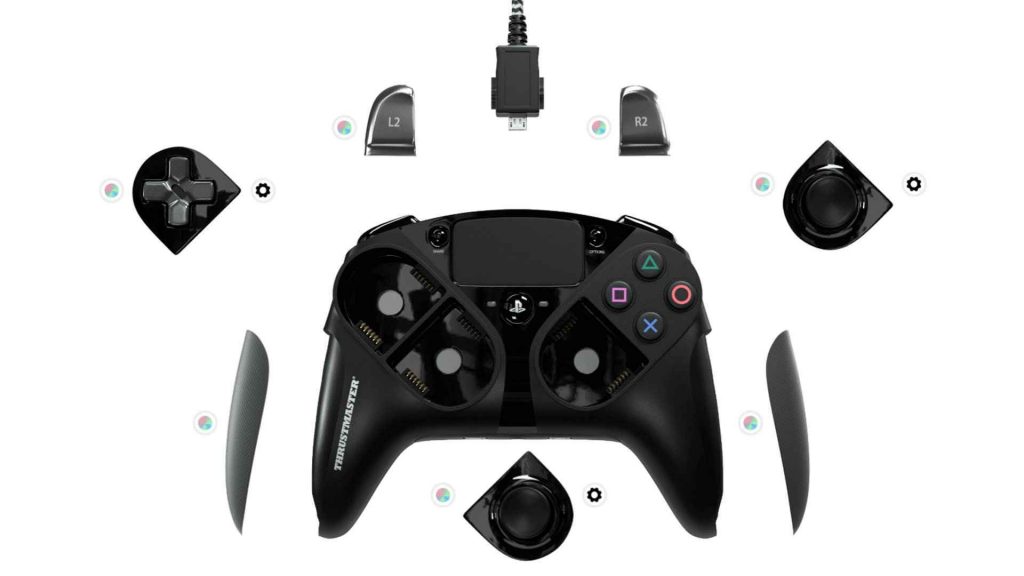 Thrustmaster is known for making high-quality gaming peripherals, so it's only natural to be excited for each new product they create. The newest one to join the fray is quite the fancy controller, indeed: the eSwap Pro Controller. We managed to get our hands on it, and we prepared a Thrustmaster eSwap Pro Controller unboxing just for you.
Thrustmaster eSwap Pro Controller unboxing
Let's lead with the unboxing video, shall we? Everything below is extra details and footage, showcasing said details. Don't mind my kitty. She likes attention just as much as she likes boxes.
Oh, and that Silent Hill siren? Don't worry about that.

The announcement trailer takes some extra time to show off just how customized you can make this controller. With all the T-MOD bundles available, you can mix and match based on almost anything.
Some of the most important features to the eSwap are:
T-MOD technology and Hot Swap feature lets you swap a module with any other — at any point in a game.
Extremely precise modules and action buttons for minimal response times, thanks to super-responsive, durable tact switches, ensuring an extended lifespan.
4 extra, ergonomically-configured and re-mappable rear buttons. Adjust the sensitivity of the triggers' activation. Switch between 2 different presets in real time, for instant adaptability.
Unlimited ecosystem of modules (sold separately) for maximum versatility and constantly-improving gaming comfort.
Dedicated PC software lets you adjust all of the controller's important settings (gaming presets, remapping, sensitivity, vibrations, etc.).
We had a little taste of the T-MOD kits as well. Being able to change out some of the black framework for silver made the whole aesthetic just pop. If you're interested in picking up an eSwap controller, you can find a link to it here. This is quite a premium product, with the price tag of £149.99.
The Thrustmaster eSwap Pro Controller officially launches November 5, 2019 (just in time for Death Stranding).