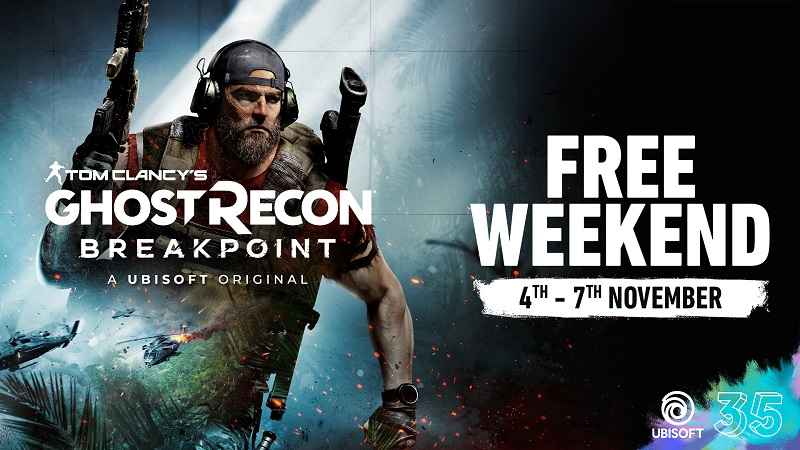 After just recently going on sale, Tom Clancy's Ghost Recon: Breakpoint will be free to try starting this Thursday, November 4, 2021. The news was announced as part of celebrating Ubisoft's 35th anniversary.
The game will be available to players from November 4-7, so you'll have a few days this weekend to really give the game a fair shake, and see what you think of it before diving in. What's more is that the free trial won't exclude you from the latest Operation Motherland content that just released.
Ubisoft also released this schedule here, for when different regions can begin pre-loading the game so they're ready to start playing right away.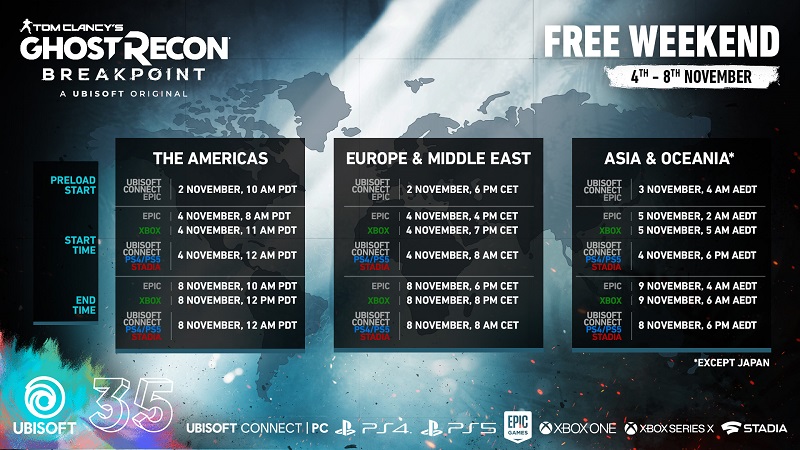 If you do chose to download and play the trial, then all progress made will of course transfer over, should you purchase the full game.
The aforementioned update Operation Motherland for Ghost Recon: Breakpoint adds a new gameplay elements like a new conquest mode, new enemies, and new additions to your kit like having optical camo as a permanent part of your item wheel.
Source – [Ubisoft Press Release]