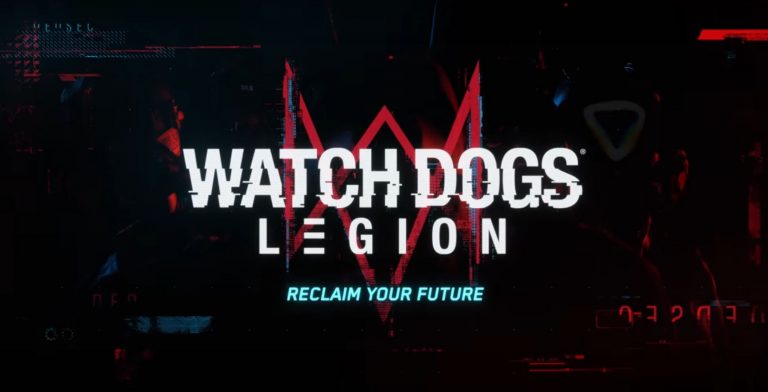 Ubisoft has revealed during its latest financial briefing that Watch Dogs Legion, Rainbow Six Quarantine, and Gods & Monsters are coming to the PlayStation 5 and Xbox Scarlett. All three titles, plus two unannounced AAA games, will be cross-generation releases, and you can bet one of those unannounced titles will be Assassin's Creed.
Watch Dogs Legion PS5 Confirmed
Yves Guillemot, Ubisoft's CEO, revealed that not only will those titles be released for Sony and Microsoft's next-gen systems, but they will take advantage of those system's extra horsepower and features.
The five titles, yes, they will be on this generation and the next generation, and they will take full advantage all the new features that are coming with the machines, which are actually going to be extremely interesting for players.

You will be able to download new content a lot faster, players will experience better frame rate… so there are lots of very good elements that will come with these new machines.
Watch Dogs Legion, Rainbow Six: Quarantine, and Gods & Monsters were recently delayed to the next financial year, which puts them out anywhere between April 2020 – March 2021. With PS5 and Xbox Scarlett arriving in holiday 2020, it was always pretty likely they wouldn't just be limited to current-gen.
Ubisoft, like many game developers, has done the whole cross-gen release many times in the past, notably with Assassin's Creed IV: Black Flag, which arrived on PS3 and was a launch title for the PS4 back in 2013, too.
The PS5 will support backwards compatibility with PS4 games, something which Sony probably included after many gamers were miffed that the PS4 couldn't play older PlayStation titles. In fact, rumors have suggested the PS5 will be able to play PSOne, PS2, and PS3 games, too.
The next Assassin's Creed game is expected to turn up in late 2020, and is supposedly going to involve Vikings. Sounds like a winner to us.
Source: Twinfinite