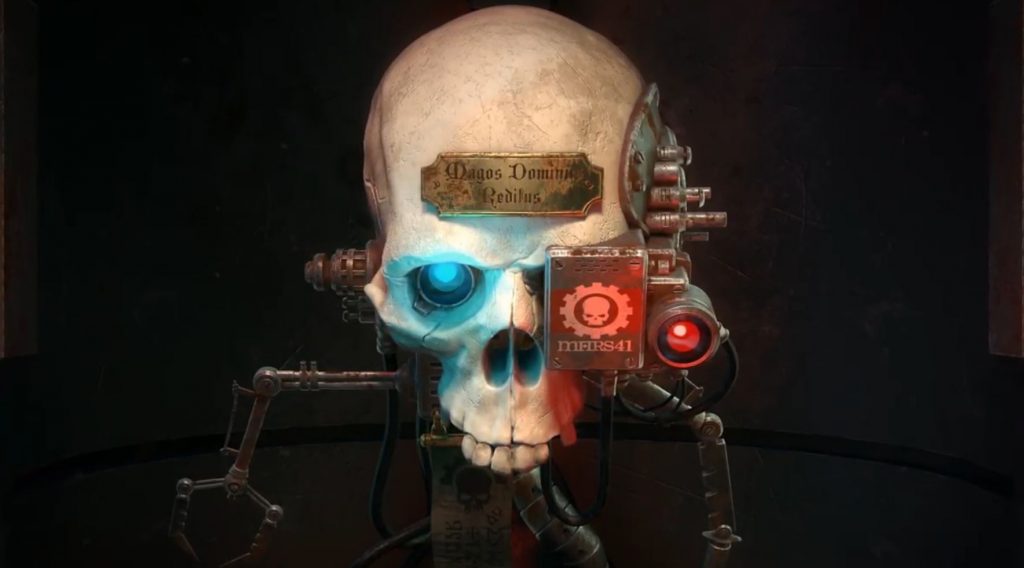 The PC smash hit, Warhammer 40,000: Mechanicus, is coming to consoles, Kaesdo Games has confirmed.
Warhammer 40,000: Mechanicus Is Coming To Consoles
In a newly-released teaser, Kasedo Games announced that Warhammer 40,000: Mechanicus is coming to consoles in 2020. The game has been a hit on PC, with the title currently sitting at Very Positive reviews on Steam.
In terms of what console improvements we will see, it isn't quite clear from the teaser. However, the usual UI redesigns and shortcuts we see in PC to console ports should be there.
A description from the teaser states the following about the console version of the game:
For the first time on console platforms, take control of an array of Adeptus Mechanicus forces as you lead your Tech-Priests and troops on a tactical quest to salvage ancient technologies from the mysterious tombs of the planet Silva Tenebris.
If you have never played the game on PC a description from IGDB offers an overview of the title:
"Take control of one of the most technologically advanced armies in the Imperium – The Adeptus Mechanicus. As Magos Dominus Faustinius, you'll lead the expedition on the newly rediscovered planet of Silva Tenebris. Manage resources, discover long-forgotten tech, plan tactical operations using the Noosphere technology and control your Tech-Priests every move.

Your every decision will shape the missions ahead and ultimately decide the fate of the troops under your command. However, choose your path carefully – the Imperium depends on it."
You can watch the teaser trailer below:
This news came during Gamescom 2019. The Gamescom convention hosts almost every major publisher in the industry, including Sony Interactive Entertainment. The convention kicked off with Gamescom Opening Night Live a reveal show hosted by Geoff Keighley, the Creator of The Game Awards. You can rewatch the livestream here.
If you need to keep up with all the announcements from the show you can head over to our landing page for the event which has every announcement made during the show. You can also see the announcements as they happen by heading to our Gamescom 2019 Feed.
Warhammer 40,000: Mechanicus is coming to consoles in 2020.