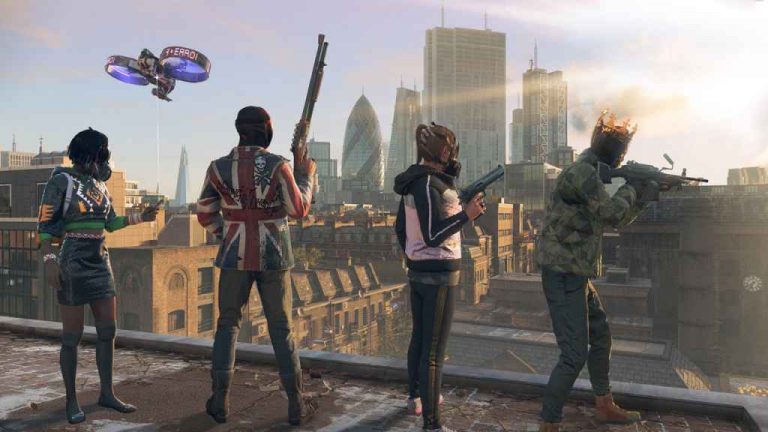 Watch Dogs Legion's art director, Josh Cook, has revealed the open-world hacking title has huge potential for replay value, given that players are able to tackle various objectives with different characters, thanks to the unique NPC system.
Watch Dogs Legion Replay Value Detailed
Speaking at the Ubisoft Experience community event, Cook made it clear that there's ample opportunity for replayability in Watch Dogs Legion, which isn't a surprise considering the ambitious nature of its 'play as anyone' mechanic.
Something else within that city that maybe people really don't know about know about is the locations are recastable.

To make a complex system like play as anyone work, we have to have that opportunity to return to different places and do different things; so you might see the E3 demo, where you're sent to Scotland Yard to perform an objective. If I was to do that mission again with a different person, it might be sending me somewhere else. It might be sending me to Camden police station, or down to the one in Nine Elms or over to MI6.

The locations and the world are very diverse and recastable, so we have a huge amount of potential for replayability within our version of London.
Elsewhere, Cook also touched on the tactical choices afforded by the game's permadeath system.
Permadeath is a bit of a controversial inclusion in the game. But it's something that I personally love, I think a lot of people actually really love the way that amplifies the stakes of the game. I think it's very important to note that permadeath is a result of a tactical choice. You have the decision to make, you have the opportunity to surrender, and your operatives will enter a cooldown period where they'll be placed in a hospital or a prison or in different circumstances depending on how they go down.
Watch Dogs Legion is pencilled in for release on PlayStation 4, PC, and Xbox One on March 6, 2020. Check out the latest gameplay here.