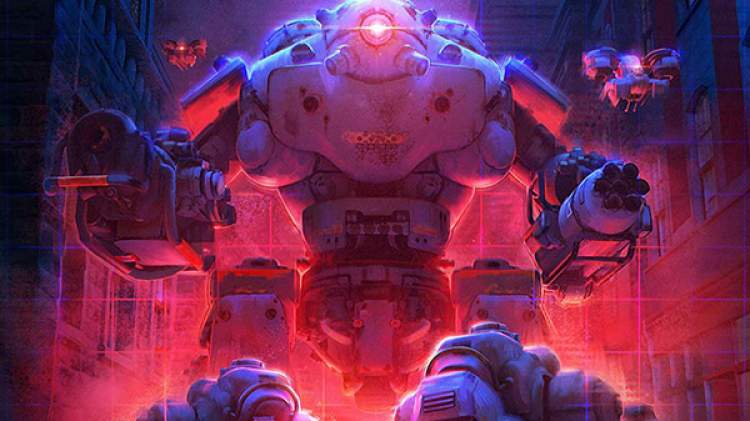 Let's be honest, we all love some Wolfenstein, don't we? When we heard the announcement about a spinoff coming to PlayStation VR, we were very excited. Exploring that world and experiencing that narrative in VR should be a great experience.
Wolfenstein: Cyberpilot Release Date
The release date for Wolfenstein: Cyberpilot has been revealed as July 26th for PSVR and PC platforms. That's not too far off when you think about it. It's a lot sooner then we anticipated, especially when you consider how little we have seen or heard about the title.
We've added a trailer below for your perusal.
Cyberpilot Game Details
We don't know a great deal about this upcoming PSVR title but a few details have surfaced online. This synopsis is from the games official Steam page. "Paris. 1980. You're the best hacker in town. Your mission: aid the French resistance by taking control of powerful Nazi war machines. Ram, gun down, and burn your way through the City of Love, leaving dead Nazis in your wake. Saddle up, Cyberpilot, you're one of us now."
It definitely looks and sounds very interesting. Only time will tell but one thing is sure, if its anything like the previous entries into the series, it should be a blast.
Two Wolfensteins, One Date
It seems that the other new entry into the Wolfenstein series is also launching on the same date. We are not sure how much of a good idea that is, as some players will have to pick between the two games to purchase. Surely, it would be better to release them on different days and try to catch as many sales as you can!
The other title, Wolfenstein: Youngblood is the first co-op entry into the franchise and can be played with an AI companion or a friend. Here's a bit of info about the game from Steam."Wolfenstein: Youngblood is the first modern co-op Wolfenstein adventure. Nineteen years after the events of Wolfenstein II, BJ Blazckowicz has disappeared after a mission into Nazi-occupied Paris. Now, after years of training from their battle-hardened father, BJ's twin daughters, Jess and Soph Blazkowicz, are forced into action."
"Team up with a friend or play alone. Level up, explore, and complete missions to unlock new abilities, weapons, gadgets, cosmetics, and more to complement your playstyle and customize your appearance. Wolfenstein: Youngblood features the most open-ended Wolfenstein experience to date. From a new base of operations located deep in the heart of the Paris catacombs, plan how and when to attack and dismantle the Nazi regime."
Again, it does sound rather good, doesn't it?
Here is a trailer for Youngblood.
Will you be picking up either of these titles?
Do you think it's mad releasing them on the same day?
Shout out in the comments below.