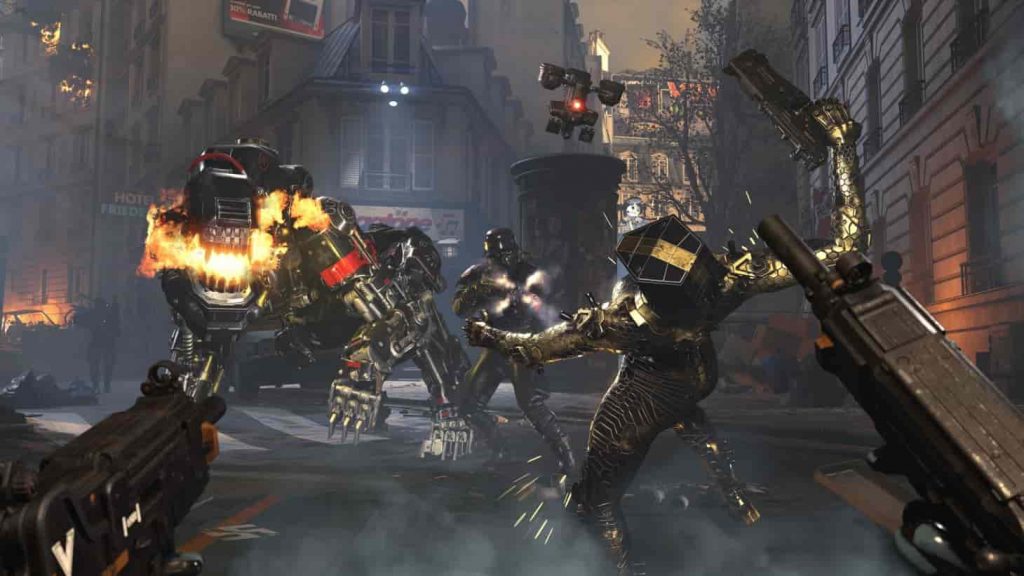 Update 13/06 18:48 – Bethesda has now stated that Wolfenstein: Youngblood will not allow you to buy attachments and weapon upgrades with real money. Cosmetics can still be purchased with real-world money.
https://twitter.com/wolfenstein/status/1139219018232082438
Wolfenstein Youngblood is out in just a few weeks and everyone at E3 2019 is getting their hands on the game for the first time. During those hands-on sessions, it has been revealed that the game will have microtransactions for cosmetics and in-game items.
GameInformer learned during their hands-on demo that the game will have microtransactions. You will be able to buy cosmetics as well as weapon upgrades and attachments for the wide variety of guns in the game.
MachineGames were explicitly stating that you can earn all of the items with in-game currency. Spending real money will speed up the process, allowing you to acquire them quicker than if you were playing the game normally.
This raises some concerns as it sounds like it may be a bit of grind to unlock a weapon or attachment that you really want. However, if the implementation of microtransactions is similar to the red orbs in Devil May Cry 5, they shouldn't be too invasive. Although, that still has to be seen.
You can take a look at the new E3 2019 trailer below:
This news comes during E3 2019. You can watch all of the livestreams, as well as every conference at E3 2019 on our E3 2019 Livestream page.
Struggling to keep up on the news at E3? Check out our full E3 Announcements and News list, containing every reveal during the week-long show across all the conferences. You can also check out a variety of rumours that are surrounding the show. If you would prefer to see the reveals as they happen, you can take use our E3 2019 live feed, which will update with the new announcements as they happen.
Wolfenstein: Youngblood releases for PlayStation 4 on July 26, 2019.
What are your thoughts on microtransactions in the game? Do you think they will be benign or invasive?
Source – [GameInformer]