Chef Life: A Restaurant Simulator PS5 Review. Channel your inner Gordon Ramsay in a detailed chef simulator. Find out if Cyanide cooks up a storm or serves it up a bit too raw in PlayStation Universe's Chef Life: A Restaurant Simulator review.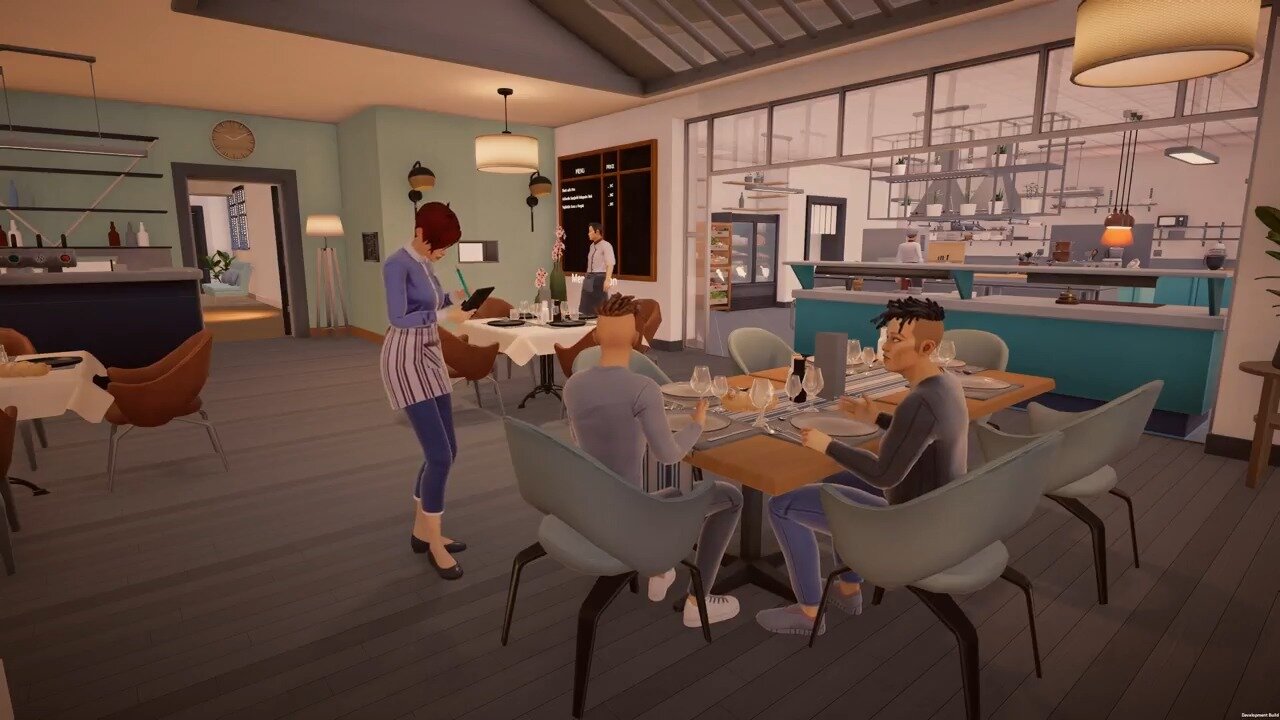 Chef Life: A Restaurant Simulator PS5 Review – Serving Up A Sim Treat
---
I quite like cooking, but have a bit of an attitude problem when it comes to cooking by the rules. I'm not saying I'm the James Dean of cooking but…well no, I'm just a bit lazy with directions. Just ask my editor. Still, I've worked in restaurant kitchens in a number of roles in my youth, and still massively respect the work that goes into the cycle of prep to service. Cyanide's Chef Life: A Restaurant Simulator is respectful to that cycle without going becoming overcomplicated.
In Chef Life, you are some hotshot young chef who is about to own and run their first restaurant. The game begins at a very manageable pace, explaining away the intricacies of owning, and running the business. It's probably one of the more hands-on examples of a management sim as you're in the kitchen making food just as much as you are sorting table decorations and food stocks.
It does mean the going is pretty slow, to begin with. It's necessary, as you need to understand the structure of a working day before it really gets hectic. Your assistant helps you settle in, explaining how to go about recipes correctly, stocking the right amount of food for a service, and setting up the menu. Everything is just about the right balance of intricacy and accessibility, with modifiers available to take some of the stress out of live business if things do get a bit much.
Anyone Can Cook?
The most important thing to learn first is how to cook, and cook to the letter. In a simplified way, each recipe is broken down into key stages, with a list of pinnable ingredients you can slot into your inventory to save time. For instance. There's a salad that requires you to slice mozzarella and tomato, which is easily done with a few flicks of the stick on a chopping board, but the balsamic dressing requires a bit more work as it has to be mixed, and cooked in a saucepan. Oh, and don't forget to wash that pan after!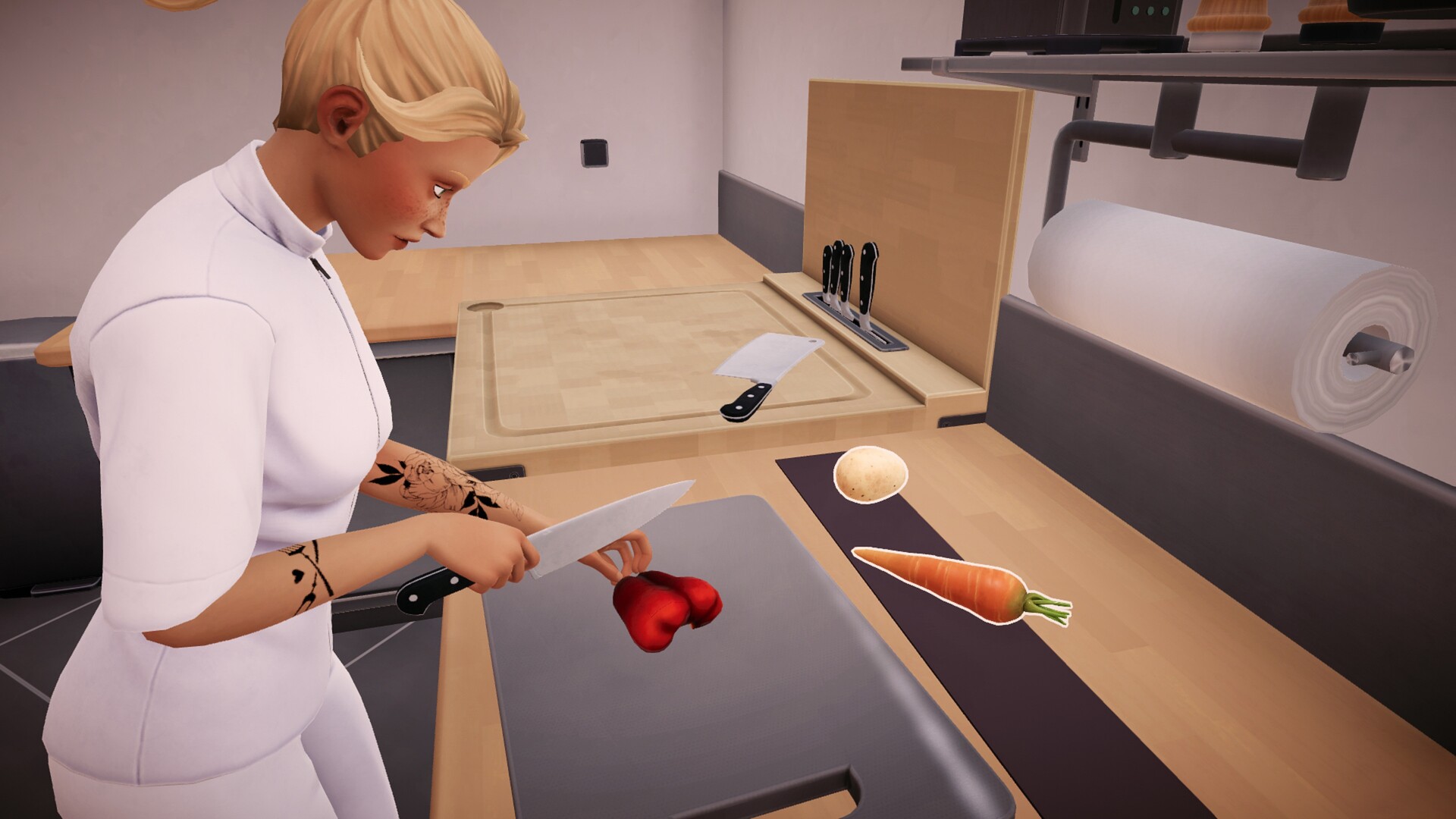 These early lessons in repetition and formula are very helpful to establish the game's structure, even if it doesn't necessarily stick when the heat is on. I must admit I had some horrible flashbacks to cooking in an actual kitchen and forgetting to do a part of a recipe, subsequently ruining the pace and structure I'd set out. Probably where I get my disdain for following recipe rules to the letter. Chef Life tried its best to get me back in the saddle though.
I did find it quite therapeutic in the way good simulators do. Where the thought of performing said sim activity in real life might cause you to break out in hives, but in a game it's somehow a more compelling experience. I felt genuine pride in the dishes I was creating and how my restaurant was perceived, and that of course fed into the stress of things going wrong. A frazzled mind pre-preps too much of a meal that doesn't sell that night, or turns around to fry something and realizes all the pans are dirty or in use. As the game progresses and the workload gets greater, you can have a sous chef help in the preparation of food, and the more you involve them, the quicker they are able to do more complex things, thus making your life easier. It can be hard to let go of the reins in this way, but it's absolutely necessary to avoid frustration and overload.
Simplicity Makes For a Visually Unappatising Meal
While it does sort of help keep things focused, the game's visuals are simple and unexciting and feature a stilted animation style. Your character moves with a lot less grace than your menu might suggest, and interactions with other characters tend to be like chatting with robots. Again, simplicity is beneficial in keeping your focus on the complexities, and I get that this is a game designed to scale for multiple formats of differing power, but a little more wouldn't be the worst thing.
When you eventually open your restaurant after a bit of practice, your day begins to have a structure and routine. You begin every morning with a free slate to approach the coming day how you want. Set your menu, order goods, maybe buy some new furniture for the restaurant, and even indulge in a little pre-prep for the evening's service. The staff arrive a few hours later, and you can set them to doing tasks such as prep or cleaning. Once you're sure you've nothing else that needs doing you can head to your office and speed time up until you're needed again or service is to begin.
I like that despite how hectic service can get, Chef Life ensures you can approach it as calmly and casually as you wish. Having an extended period of time before the evening service where there's nothing else to think about is great for getting all your ducks in a row. And should you find the demands of cooking a bit much, you can toggle a couple of things to make it a lot calmer and more enjoyable.
Both relate to the customers. One toggle prevents the guests from getting impatient because the salad that should take ten minutes tops has now got to be hunted down on a globe-spanning caper (no, not actually, but yes, that would be a hilarious aside). The time pressure is a puzzle in itself, and while it's part of the thrill inherent to running a restaurant, it's a blessing that you can just switch it off and focus if you aren't prepared for that much pressure.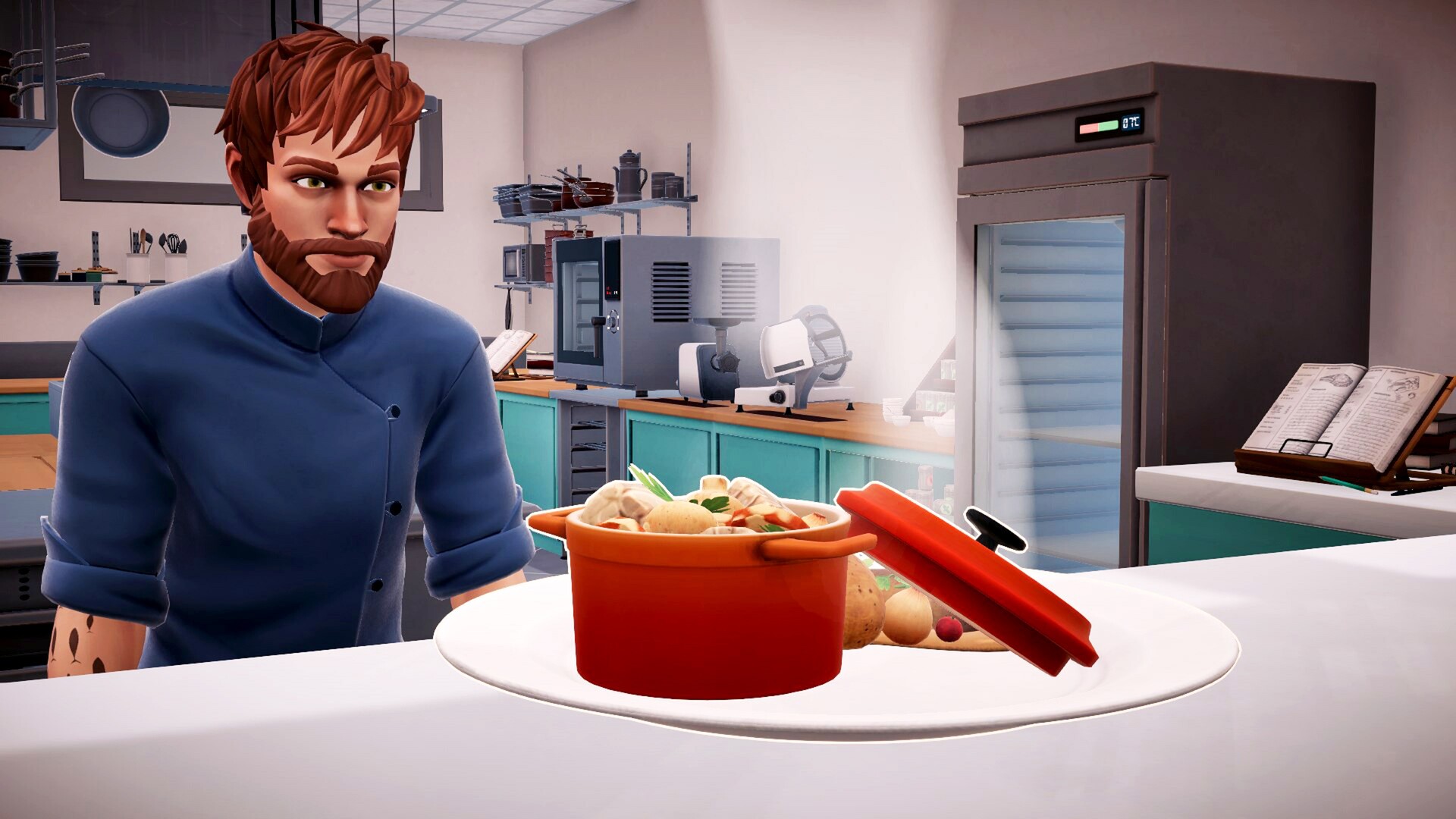 The second option ensures meals can't be ruined. So that steak can't be over/underdone, the pan-fried fish won't resemble a wrinkled flap of dead skin, and the sauce won't be stuck to the bottom of a pan like Spider-Man's used tissues in a bin. Personally, I think these toggles work best with one or the other being used because using both strips a lot of the joy out of the game's cycle, but obviously, that's not going to be everyone's experience.
A Well Prepared Dish
Small grumbles aside, I really quite enjoyed my time with Chef Life: A Restaurant Simulator. It's not overly complex, but it offers just enough depth to capture the spirit of its subject matter. The story stuff is arbitrary. Getting a Michelin star is certainly enough of a reason to make your restaurant the best it can be, but it honestly doesn't matter. If you're happy with what you've created, that's the game's true reward.
Review code kindly provided by publisher.
Chef Life: A Restaurant Simulator is out now on PS4, PS5, Nintendo Switch, Xbox One, Series X/S, and PC