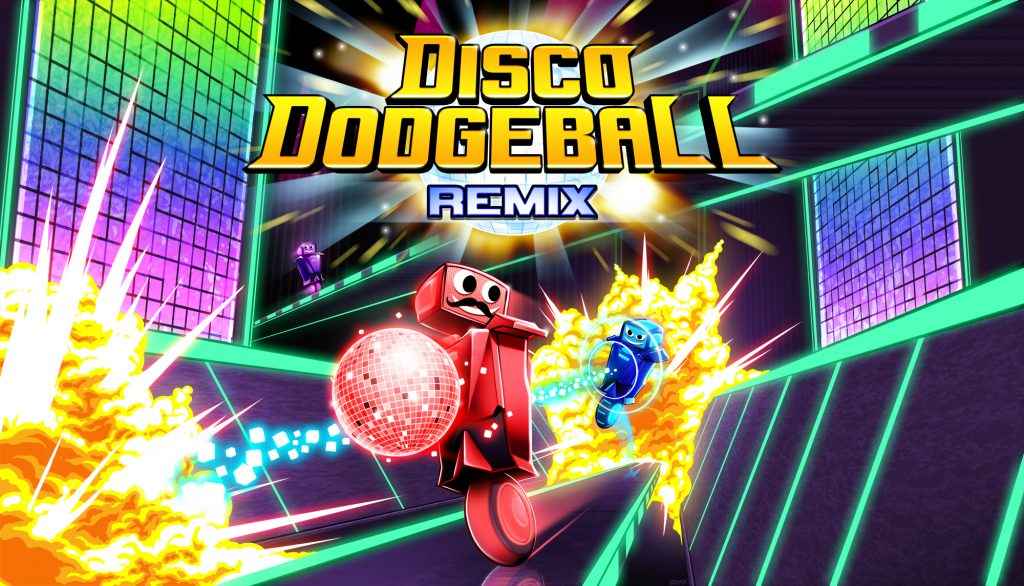 Disco Dodgeball Remix review code provided by publisher.
Disco Dodgeball Remix is a bit of an enigma. A first-person physics-based arena shooter, sports game hybrid starring robots who throw disco balls to the tune of techno music on Tron inspired maps. While that might sound like a recipe for disaster on paper, Disco Dodgeball might just be your new favorite game.
Disco Dodgeball Remix was developed by 82 Apps which is basically one guy, Erik Asmussen, and Zen Studios who are also publishing the game. After a successful and well-received release on Steam including early access, the game is finally coming to the PS4.
The core experience of Disco Dodgeball Remix is multiplayer, but since servers are offline until it releases, it made for a challenging game to review. Luckily I was invited to a pre-release press event and had the opportunity to partake in an online session to get the feel of multiplayer in all of its glory.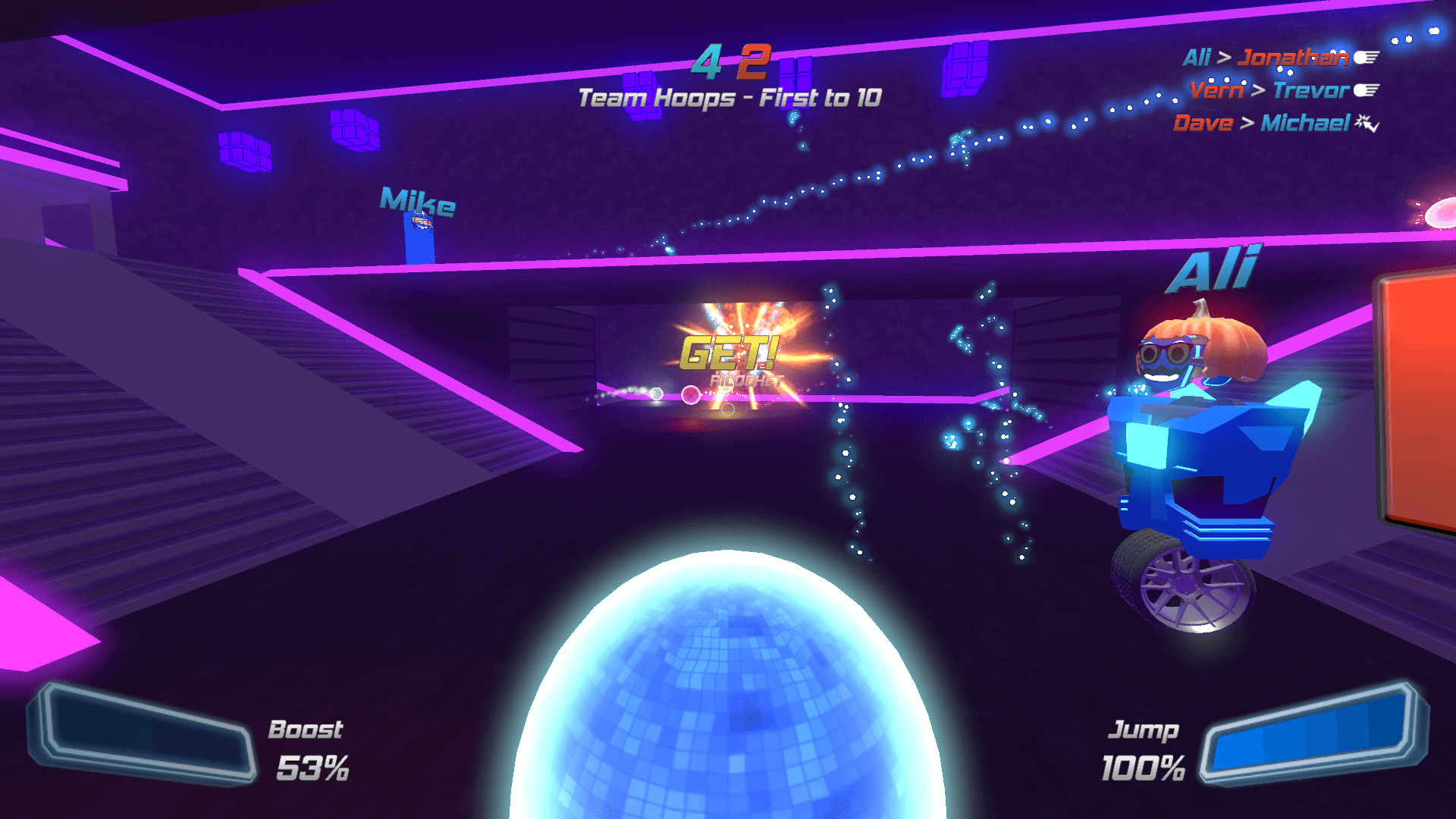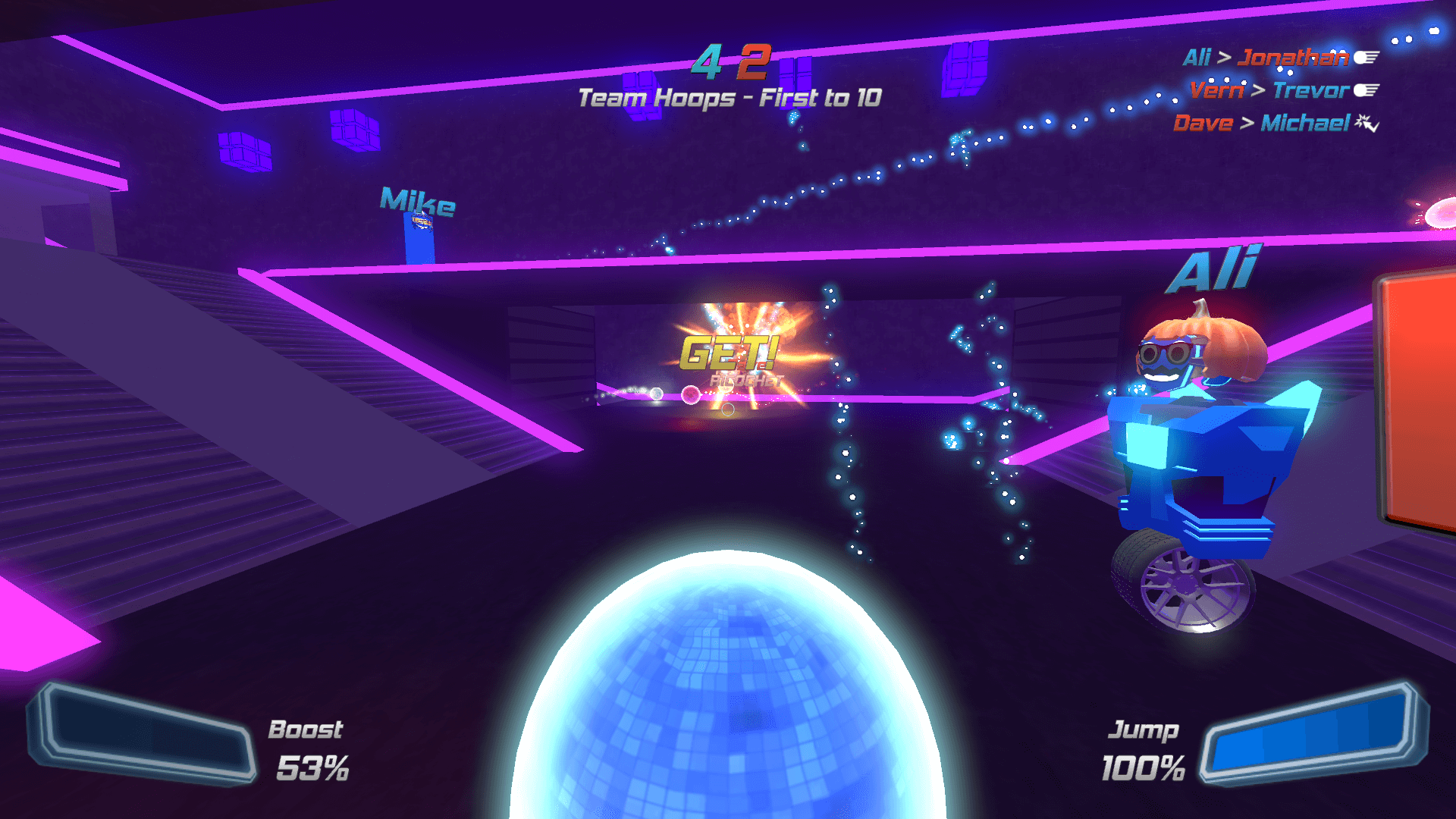 I was pleasantly surprised by the number of modes and content the game features. There are variations of all your favorite PvP modes like Team Deathmatch, capture the flag, racing, and even basketball. Disco Dodgeball features fifteen levels that resemble neon skate parks or dance clubs, a perfect motif for robot roller derby Dodgeball.
Part of the game's charm is that under the guise of fun-loving robot warfare is a seriously fun and well-crafted game. It's reasonably easy to master the controls and gameplay seems balanced so that players of all skill levels have a chance. Instead of rewarding perks to the player with the most KO 's, you will find multiple power-ups scattered around the maps giving all players the same opportunity to use things like homing, jetpacks, or boomerang balls.
I was embarrassingly bad my first few rounds, and not proud to admit that my current nemesis is an A.I. bot named Cory. It's a game where you will learn little tricks and nuances the more you play. The key to success is movement in the fast-paced world of Disco Dodgeball.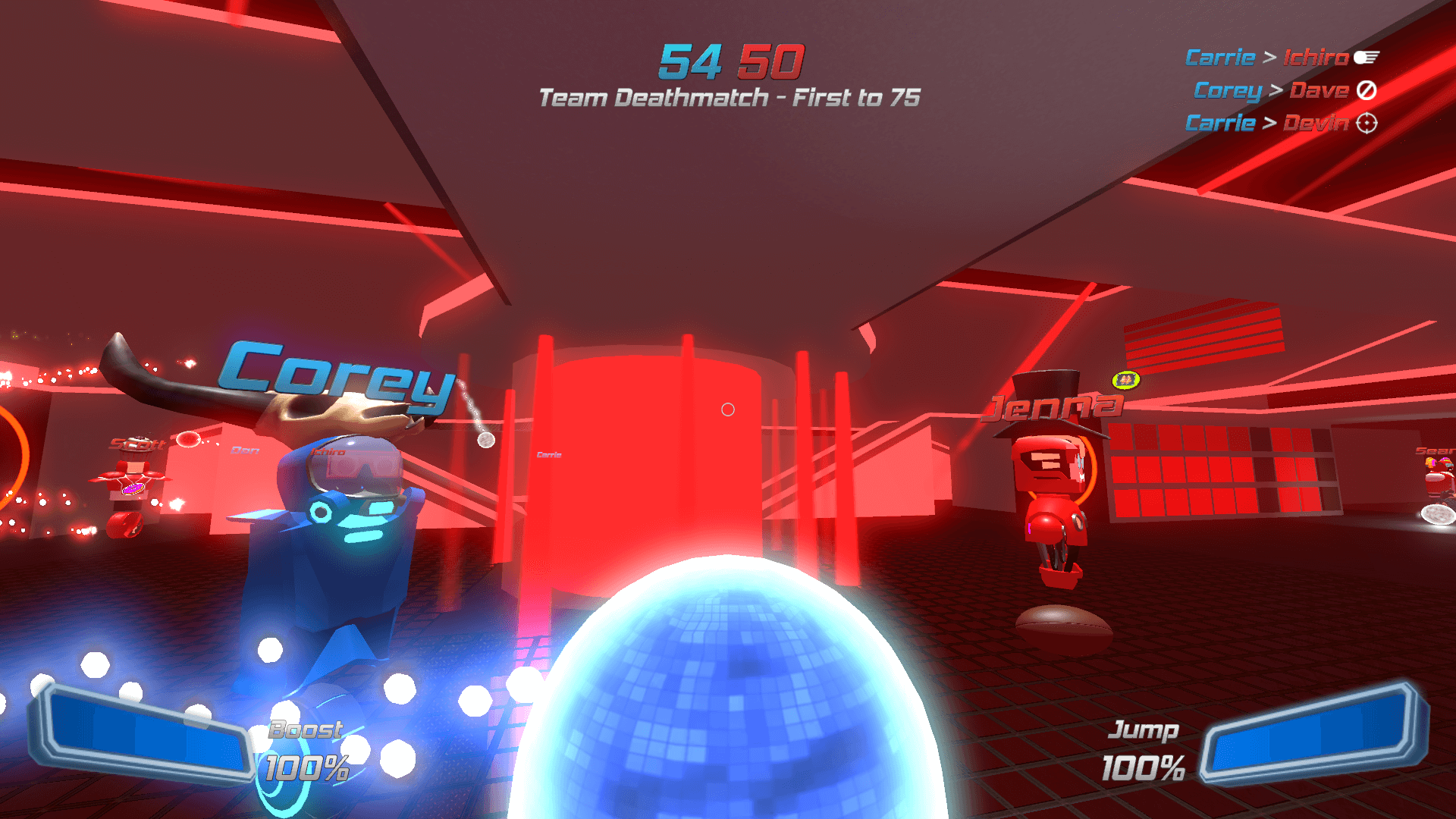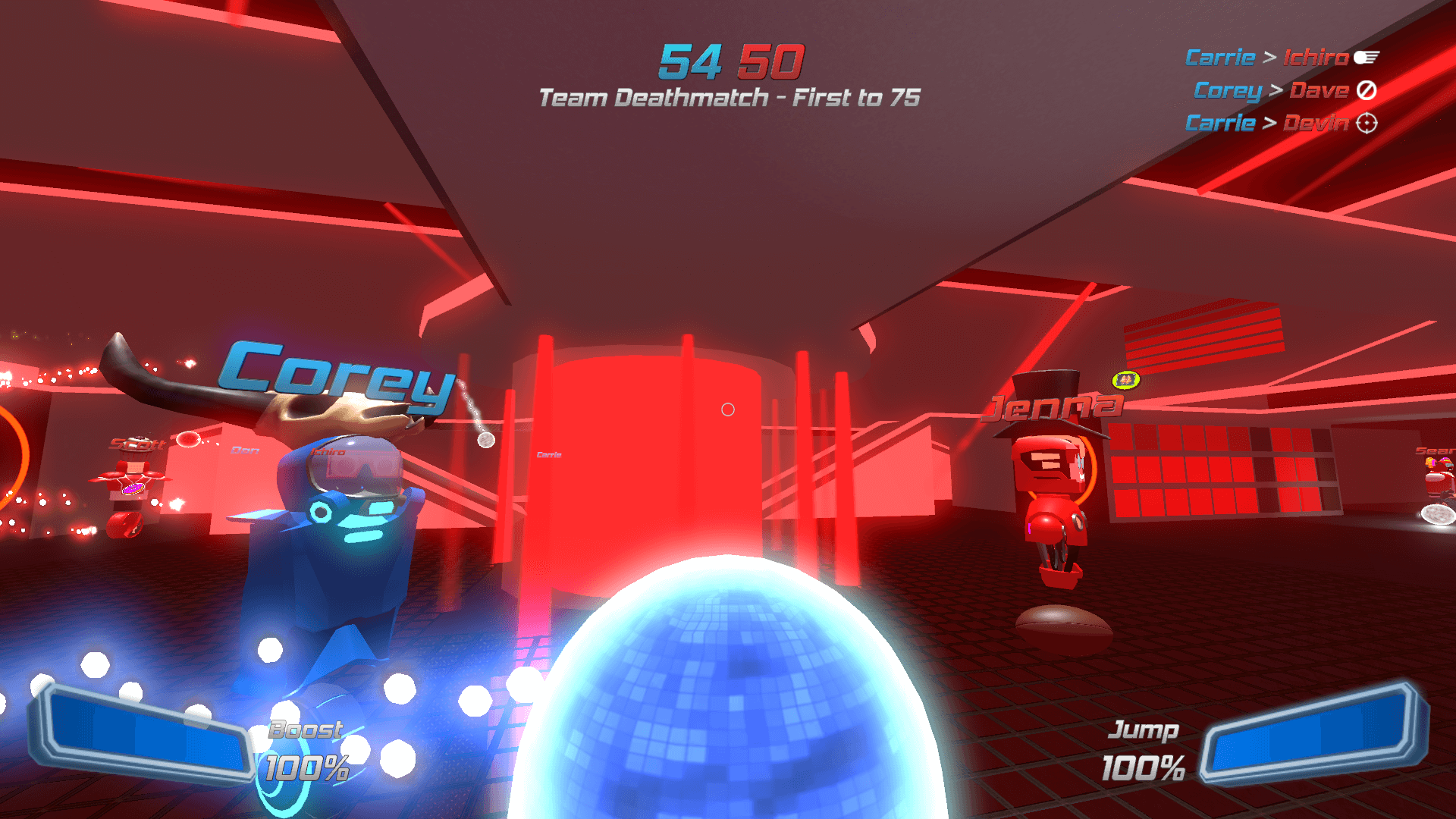 Fear not if multiplayer isn't your thing, there's plenty of single player robot love as well including an arcade mode, training, and a horde mode that features eight different variations. There is also Bot Match that plays just like multiplayer but offline and with bots with customizable settings and difficulties.
Given the generous amount of content online and off, Disco Dodgeball offers a crazy amount of replay value for under twenty dollars. Single and multiplayer both offer XP which can be used to level up with and unlock items. You will also collect spare robot parts in the match which you can then craft into cosmetics to pimp your robot with. Leaderboards feature both multiplayer and single player mode bragging rights.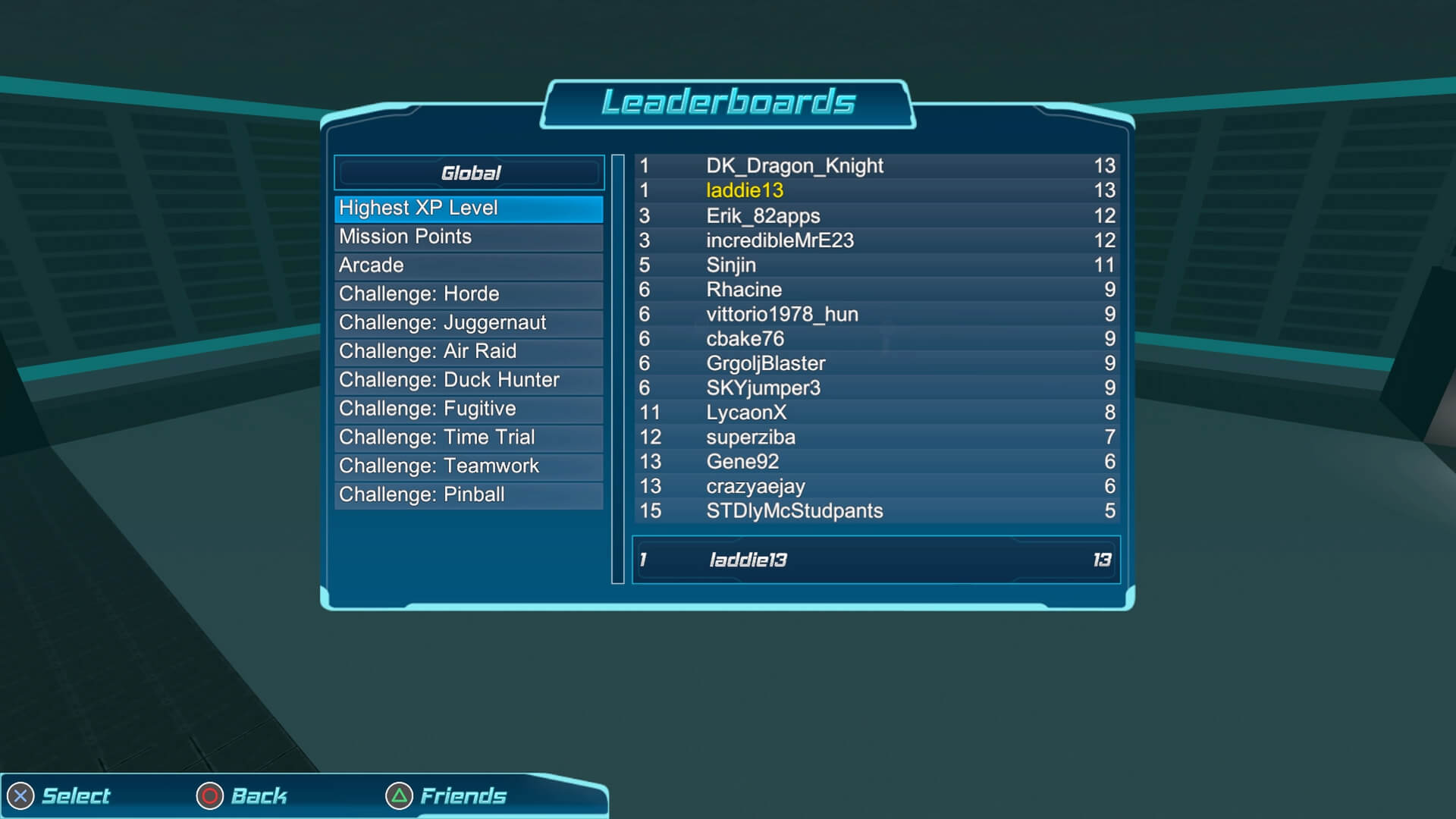 Disco Dodgeball Remix looks as good as it plays offering bright colors that pulsate to an electronic soundtrack that compliments the frantic gameplay. While there's no narrative to speak of, an announcer provides an often humorous play by play recap of trick shots and kill-streaks that gives the game an authentic sports vibe.
While the maps are well designed for the physics of the game, I would have liked a little more variety in their appearance. Pushing down on the Right stick brings up players and in-game stats, and often I inadvertently brought the menu up in gameplay which obstructed my view, but there is very little in Disco Dodgeball Remix that doesn't work as it was intended to.
Look out Rocket League; the Disco Dodgeball robot army is coming for you.
If you enjoyed this Disco Dodgeball Remix review, why not take a peek at some of the cracking indie games you can get for your PS4 in our handy feature.