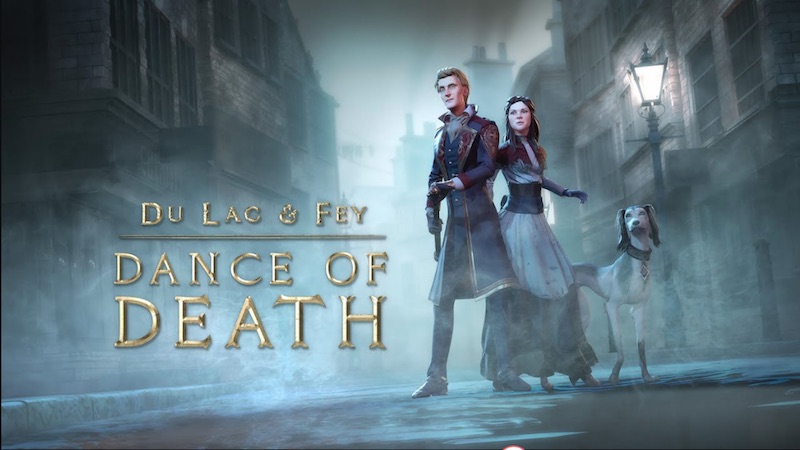 Du Lac and Fey: Dance Of Death PS4 Review. A pair of Arthurian legends team up with a Whitechapel resident to tackle one of history's most notorious serial killers in point n' click-infused adventure Du Lac and Fey: Death Of Death Is this a killer tale or is it dead on arrival? Find out in PlayStation Universe's PS4 review.
As premises for a point n' click-style adventure go, chasing down Jack the Ripper as Arthurian legends Lancelot Du Lac and Morgana Le Fey is a very intriguing one. To be fair to Teaclipper Games' Du Lac and Fey, it makes a decent fist of making that work. A simple crime drama concerning one of history's most elusive killers is fused with myth and folklore to give a largely regimented adventure some real flavor.
De Lac And Fey Review (PS4) – Hunting Jack The Ripper Isn't the Thrill it Could Be
---
Autumn Of Terror
Near the end of the 19th century, Immortal hero Sir Lancelot and cursed sorceress Morgana return to Britain to investigate a spate of grisly murders in London. These appear to be the work of Jack the Ripper, and as is normal for this duo, there's likely darker forces at work than any man. With the help of local girl Mary Jane Kelly, the pair hope to uncover the mystery before more blood is spilled on the cobbled streets of Whitechapel.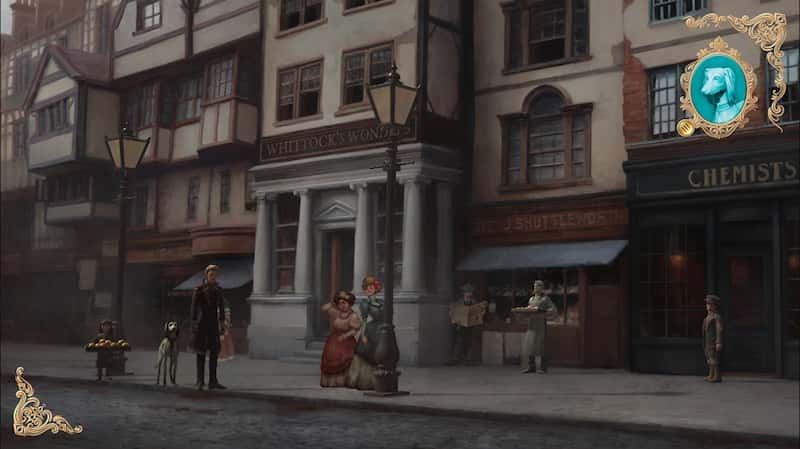 Du Lac and Fey boasts of having true-to-life locations and accurate crime scenes from the capital's infamous 'Autumn of Terror', but mixes that with a heavy dose of demons, monsters, and creatures of folklore. The key feature is in the branching choices the player has whilst controlling any one of the game's three protagonists. As they explore Victorian London, soaking up the sights and sounds of an iconic and infamous period in the city's history, there's an impressive level of depth and detail to uncover. It's a seedy, uncensored view of the world, with a lot of tightrope walking above bad taste being fairly successful. Credit to Teaclipper Games for daring to tackle the inherent bigotry of the time without coming across as either preachy or flippant.
Interactions are typical point n' click affairs, but fairly streamlined. With the odd exception, the player can switch between characters to utilize their personal skill sets and hopefully push forwards the investigation. Morgana Le Fey, for example, is cursed to maintain a canine form, but this allows her to communicate with other animals, gleaning information humans might not have access to. It's a nice twist on the genre, even if it is largely a surface-level thing.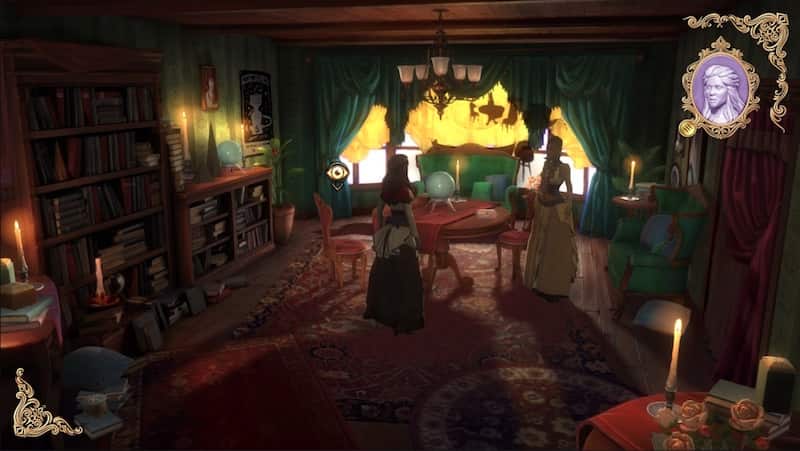 Du Lac and Fey is full of impressive moments, but they are often pursued by a plethora of issues. The world-building is genuinely interesting, and having a fantasy spin on the notorious Jack the Ripper softens up the slightly grotty nature of using true crime for entertainment. The voice acting is generally quite impressive, with some genre stalwarts in for the job. Last but not least is the writing, which may not be outstanding, but has some care and thought put into it.
The problems arise in the technical department. While it's great to explore Victorian London, the presentation is haphazard at best from a visual perspective. The voice work may be solid in places, but it is at odds with the stilted, stiff animation of the characters. And the writing may do well, but from the off, the text is littered with typos and dialogue that doesn't line up with it.
A Painfully Slow Game Marred By Various Issues
It's also a painfully slow game. The characters move like they're getting out of a mud bath, which occasionally drags out even the simplest of interactions into a slow motion mime. It's the video game equivalent of trying to get to work but having to navigate a pathway of the slowest, most oblivious pedestrians who are having some hive chat whilst unconsciously swaying this way and that in unison. You just want to push them aside to carry on with your day, but there's simply no getting past them.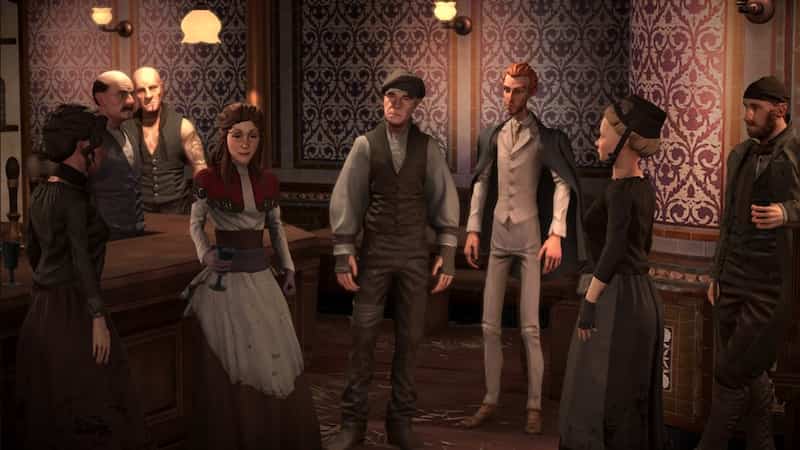 It's really damaging to Du Lac and Fey's qualities, and I was genuinely surprised to discover the game has been on PC for several years and still has these issues. I'll admit that you can brush some of the dirt off the game and find the good stuff with some ease, but sometimes you're just left with a clump of dirt.
As a game, Du Lac and Fey is inconsistent and occasionally sloppy. As a story, it's at its strongest. Whether or not that's enough for you to sift through the less appealing stuff will end up being a matter of patience.
Du Lac and Fey: Dance of Death is now available on PS4, PC and Xbox One.
Review code kindly provided by pubisher.