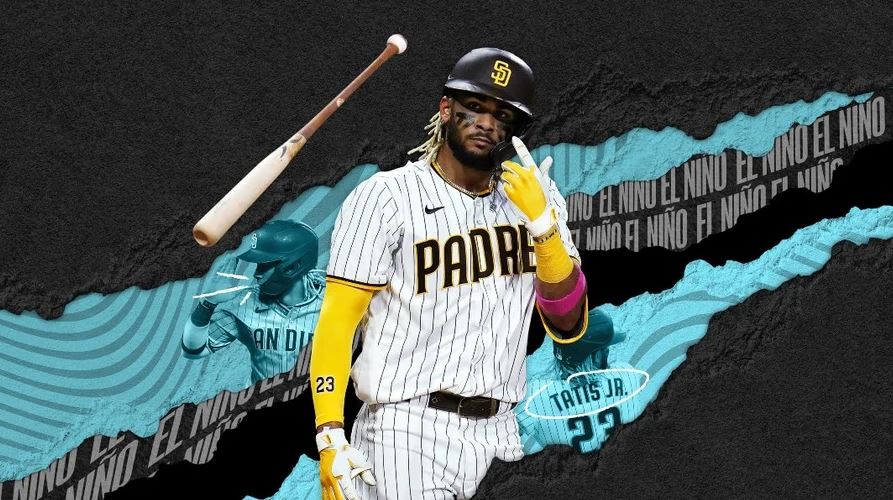 MLB The Show 21 PS5 Review – The annual cycle of a sports game franchise often hits a bump in the road with the transition to a new console generation, especially when there's still a need to make a game for the previous generation as well. The result can often be a new-gen version being either a sparklier, experimental, and limited facsimile of the previous-gen model. Or it's largely a cautious business as usual approach, but with a few extra bells and whistles for the new consoles.
MLB The Show 21 on PS5 is pretty much the latter. A transitional step between generations that delivers the regular MLB goodness with some mild PS5 razzle-dazzle. It's undoubtedly a superb baseball game, but not the spectacular upgrade from the PS4 version.
MLB The Show 21 PS5 Review
---
A Presentational And Visual Upgrade In Some Areas
There's undoubtely a visual boost this year, but it's a testament to the series' ongoing stellar presentation that it's not as noticeable as it might be. Players and their uniforms are more detailed and their movement a bit more fluid and realistic. Coupled with the presentation that apes the televisual experience, it draws you in, to the point where you almost forget for a moment that you're in control. That's a trick that gets increasingly harder to pull off, so even throwing you off for a second is good work.
That upgrade does, however, make the lower-spec aspects of the game such as the crowd and the background buildings, all the more jarring when players and presentation are so impeccable. Players' hair and running gait may look great, but the fans in the seats and apartment blocks behind famous stadiums still look a good generation behind. Even if they aren't the focus, it's disappointing given the work put into everything else.
Commentary is so fluid most of the time that it contributes massively to the already impressive presentation package, but like any sports game, it ultimately suffers from repetition, which in turn, takes you out of the experience a bit. I honestly don't think that can be helped in the long run though and at least here there's plenty of solid, varied play-by-play to hear before that rot sets in.
Baseball Is Just As Good As Ever
The real reason anyone's here though is for the baseball, and MLB The Show 21 is still very good at baseball. Not only does it offer flexibility in how it plays based on your ability (including a dynamic difficulty that adapts to how you're getting on), there's plenty of different modes to get stuck into. The MLB RPG that is Road to the Show returns, now with the added ability to play as a two-way player. This really does refresh things as the monotony of being either just a pitcher or a hitter for the entire campaign was an issue. Now, you can now do a bit of everything.
I especially enjoyed the video call cutscenes between games that feature a variety of pundits, podcasters, and ex-players discussing how improbable your success is as a two-way player and subsequently charting your ups and downs as you fight to prove the doubters wrong.
While there's a necessary vagueness to the punditry, it's very involving to have real faces of the game discussing you, the player, and charting the course of your career from AA rookie to future Hall of Famer. The work from home nature of the past year actually benefits this year's Road to the Show because video calls on sporting shows feel that bit more real and unsanitized compared to the glossier studio settings of any other year.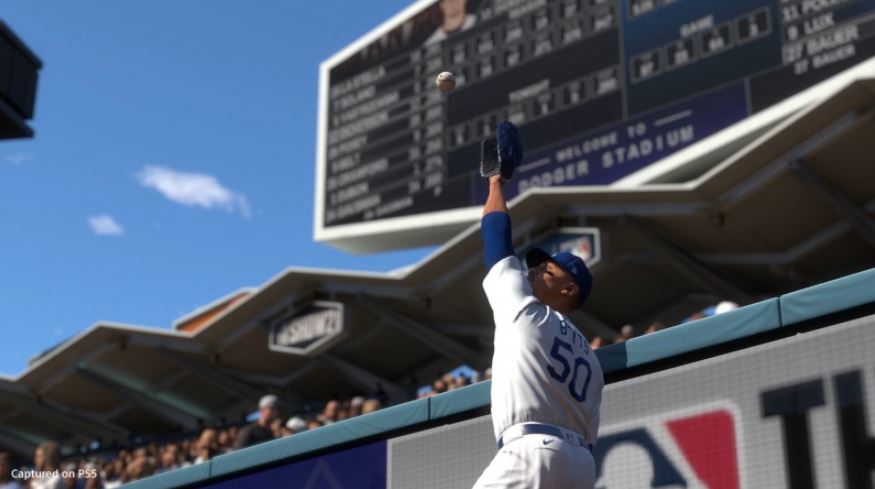 March to October has an episodic approach to baseball, with cherry-picked dramatic moments put in your hands over the course of a season. While there is already a challenge mode elsewhere that updates throughout the year, this is a more fleshed out, continuous set of challenges, all connected through the fabric of a season. It's not my preferred method of playing MLB, but it's one of several decent quick-fix game modes for when you can't endure the hefty timesink of online play or Road to the Show.
Diamond Dynasty, MLB The Show's version of Ultimate Team is well…just that. A messy swirl of fantasy team creation and card packs. That can swallow your time if you let it.
The experience is largely the same as you'd expect, but the PS5 gets a unique feature in a highly engrossing stadium creator. In a game that already allows you to create your own dream team, it's another nice touch in making something unique to you in a sport that is fairly regimented. With online sharing of creations enabled and the option to make some extravagant, fantastical arenas, it'll be interesting to see what players can cook up.
PS5 Enhancements Are Small But Noticeable
Something else the PS5 does add to the in-match experience is the DualSense controller which improves the gameday atmosphere of The Show. It's not utilized to maximum effect, but the more refined rumble and use of audio from the controller's speaker helps put you in the game more than ever. Shouts from your team on when to move or stay, and words of encouragement, emanate from the speaker in a believable manner.
Otherwise, you'd be hard-pressed to believe this was made by a Sony studio. Compared to the likes of Demon's Souls, Marvel's Spider-Man: Miles Morales, and Sackboy: A Big Adventure, there's barely any recognition of the PS5's features, certainly not enough for a studio that surely had access to it longer than most. I appreciate it's been a difficult development period though and the full-fat approach to next-gen baseball will more than likely be in next year's iteration.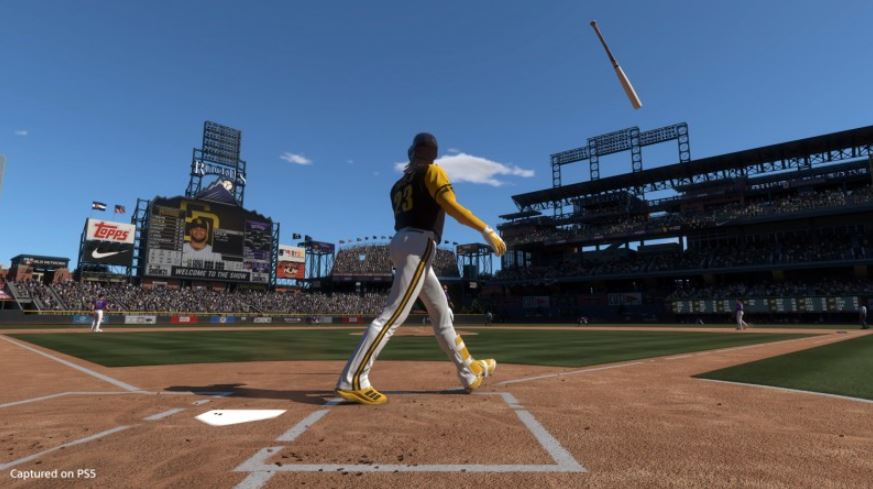 A Solid Entry But Some Shakeup Is Needed Next Time
As a stop-gap, MLB The Show 21 is perfectly fine. The baseball is enjoyable, the mode variety is healthy. The few tweaks to the formula are welcome, and while the PS5 isn't being tested greatly by the game, there are green shoots that indicate a healthy, promising future.
What matters most though is that it's still one of the most satisfying feelings in any sports game when you connect with that ball just right and send it sailing beyond the fences. The whole experience is encapsulated in that moment.
MLB The Show 21 is available now on PS5 and PS4.
Reivew copy provided by publisher.