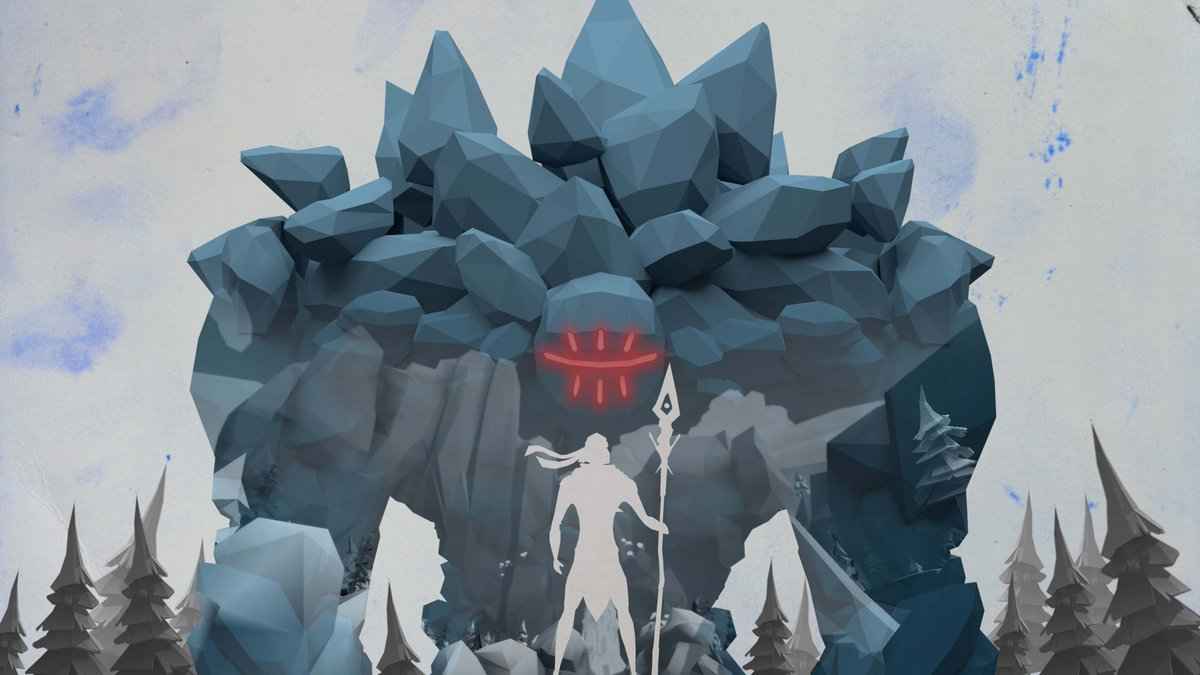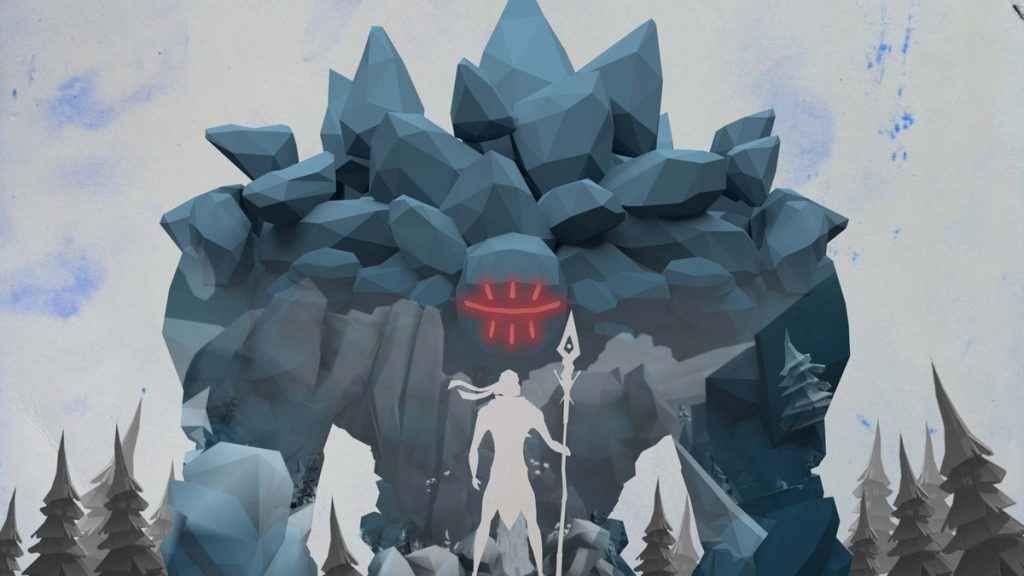 Mulaka looks to blend a tale of Native American folklore with a compelling adventure. It manages one of these things quite well, but what about the other?
Mulaka is based on Mexican folklore, and created by the folks at Lierzo. The game covers the Tarahumara, Native American people of Mexico, and as one of their number, Sukuruame.
Mulaka has very simple, yet stylish visuals. They havehe effect of looking like they have been hand drawn, or painted with very basic, but impactful colours. It also features a semi-open world, with decent-sized locations to explore with some really beautiful locations.
The running animation does look a bit strange, but after consulting a video on Youtube, I found out the style in which he runs is actually how they do so it in the tribe. The tribe are famed for their running abilities, so they translate to a video game quite well.
Combat feels pretty good in most cases. It helps that the game runs really smoothly, even on standard PlayStation 4 hardware. It features standard light attacks with square, or heavy attacks with triangle. You can combine these along with finisher moves to take out enemies pretty quickly. There's also a dodge button, but for most combat encounters, especially the ones that suggest you use it, the dodge feels somewhat uncertain, as the enemies will lock onto you even after dodging and still manage to hit you.
For certain enemy types, you need to hit them in the back after it has been exposed from them charging you, instead of using dodge, I found myself using sprint to run away from them then run round the back. The dodge for these encounters just seems less efficient even though it is one of the main reasons for it.
You will also eventually encounter flying enemies. These swooping buggers can stun you with a homing attack, these are worst when paired up with charging enemy types. You're supposed to throw your spear at them, then attack on the ground. The homing can be so fast though, that it just feels tough. For shielded enemies, I ended up using the bombs in my arsenal, rather than wasting time trying to break the shields or countering. This just feels like the best way to combat them at the start.
The game also features different type of potions, like the aforementioned bomb. When you use a healing item, it takes some time for the animation to finish playing before you gain the effect from using it. The animation looks stylish and cool, but it does take a bit too long and can be frustrating in combat. This is more noticeable during boss fights as you do not often have time to heal up and it will take almost as much damage as you get back from using the healing item. The shield item is pretty useful for certain attacks and you need it to progress with the game.
One of the bigger issues I found with the game, was the button for gathering resources is the exact same as the one for light attacks. So sometimes I will be swinging my spear around instead of gathering the plants. The game does have prompts to show when you can gather but sometimes it's just a little frustrating if your gathering in battle. As a result, I often started gathering when I was just trying to fight the enemy.
The boss fights are almost a little too easy though with them feeling easier than fighting flying enemy types. They do feel unique with each one having different type of mechanics to figure out. Though one boss did feel like I had to glitch him too beat the fight, but it could of just been me not noticing something incredible simple.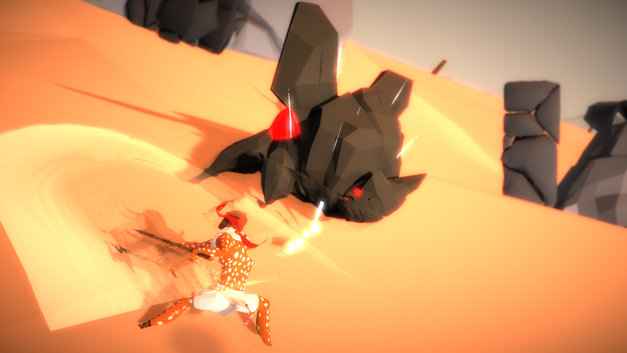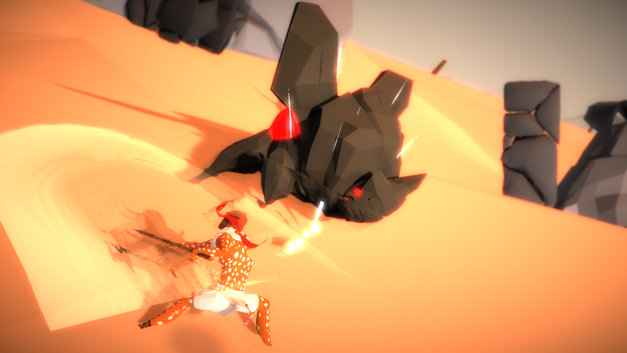 As you progress through Mulaka, you will unlock new forms which can be used in battle, and to open up new areas in the earlier locations. The bear form can be very useful in fights as you take less damage while the attack is going off. It also stuns the enemy slightly. The bird form can be used to dodge smaller enemies in combat, and allows you to skip some smaller fights in the semi open world map, like the small scorpions that will chase you.
Mulaka features a type of scan vision named Sukuruame Vision. This can be used to find where you need to go on the map. The icons are very stylish, and pop out allowing you to easily tell where you need to go. Later on in the game, this is also needed for combat as certain enemies will be invisible or can go invisible so unless you go into this mode, you cannot see them. This does drain your magic which means you have to balance it with your other spells, but magic comes back at a pretty fast rate.
As you kill enemies, you gain a currency which can be used to upgrade your skills. So that throwing spears do more damage or that your magic recharges faster. I recommend upgrading these as soon as possible, as they affect gameplay heavily and can help with later fights. I would focus on getting the spear upgrades early as it helps with dealing with aerial enemies. The enemy types are varied, but you will see different skinned versions of enemies pretty often as you progress. They do look slightly unique at least, and some will have slightly different attack patterns due to their size being different.
Mulaka has some promise, but some issues in certain areas. It has a really cool soundtrack, lovely atmosphere, and the hand drawn style of the graphics makes it stand out. Sadly, some of the mechanics just bring it down a bit. Perhaps with some future updates some of this can be fixed, but at least the foundations of the game are solid, and the story is genuinely interesting.