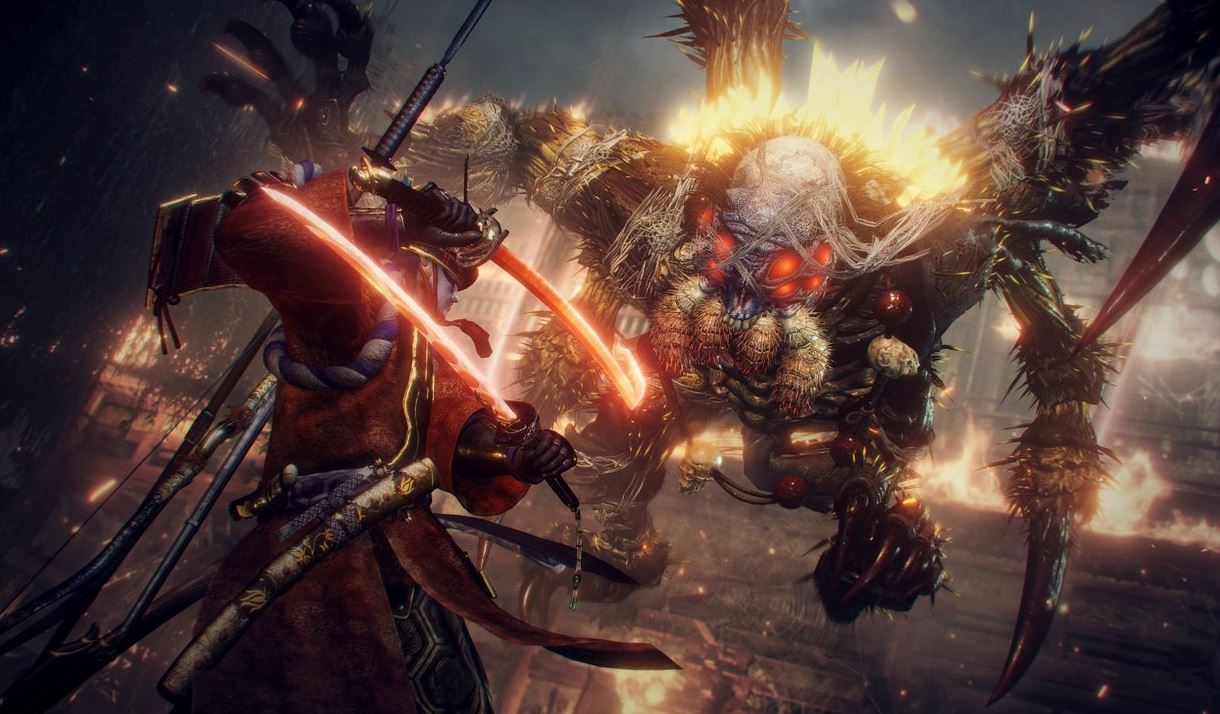 Nioh 2 Remastered: The Complete Edition PS5 Review. Benefitting from the same level of polish that the PS5 afforded its predecessor, Nioh 2 Remastered: The Complete Edition finds a new home on Sony's latest console less than a year after its original release on PlayStation 4. Again, much like our review of Nioh Remastered: The Complete Edition, this review will mainly be concerned with the technical aspects of the game's PS5 release. So for the full, detailed lowdown on the mechanics and gameplay of Nioh 2, feel free to check out our original review here.
Nioh 2 Remastered: The Complete Edition PS5 Review
---
With developer Team Ninja now firmly settled into its Nioh groove, the second instalment in the series largely built upon much of the gameplay design that served as the bedrock for the first game. Combat is now augmented by the new ability for players to shift into Yokai demon form, permitting access to a whole range of new devastating attacks and abilities as a result.
In terms of its environmental design, Nioh 2 also leans much more deeply into the dark fantasy that was touched upon in the first game. With hauntingly beautiful forests, abandoned towns, eerie temples and mysterious caverns which all dovetail neatly with its extravagant range of demonic foes, Nioh 2 ramps up the mysticism of the series tenfold.
Another aspect that has been ramped up significantly is the difficulty. A brutal and overly punishing effort by any measure, Nioh 2's indomitable bosses and relentlessly fiendish foes and traps can prove to be overwhelming – even to veterans of the Soulslike subgenre. As such, unless you're something of a savant, you're going to struggle somewhat with what Nioh 2 Remastered brings to the table.
Related Content – All PS5 Games That Support 120 FPS – The Smoothest Games On PlayStation 5
One other flaw with Nioh 2 is that there is a fair amount of asset recycling from the previous game. Now, while that's not massive in of itself, it does speak to the fact that Nioh 2 doesn't feel quite as fresh as the first game did – seeking instead to merely moderately iterate on the previous game, rather than using it as a foundation to forge ahead with new ideas.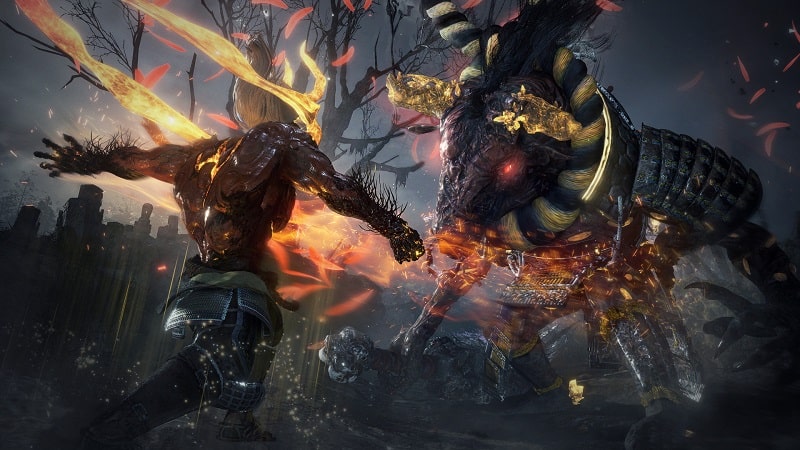 In terms of what PlayStation 5 players can expect from Nioh 2 Remastered: The Complete Edition, all of the requisite improvements are present. Like Nioh Remastered before it, Nioh 2 Remastered also boasts a full 4K presentation that pops along at a smooth, though not entirely locked, 60 frames per second.
Related Content – Sony PS5 Complete Guide – A Total Resource On PlayStation 5
Also like that game, Nioh 2 Remastered allows HDMI 2.1 display owning players to enable a 120 frames per second mode, resulting in an ultra-responsive, ultra-smooth way to play the game which just wasn't available previously. And notably, for those who have the required kit to do this, 120 frames per second is arguably the best way to play Nioh 2, as the game simply becomes much more responsive during combat and exploration which, to be honest, is kinda what you want to have in a game like this.
Equally, Nioh 2 Remastered on PS5 also allows PS4 players to use their existing save files and continue where they left off, while cross-generation co-op cross-play (try saying that quickly ten times), allows players from both current and last gen PlayStation consoles to team up online to face the Nioh 2's swathe of terrifying Yokai horrors.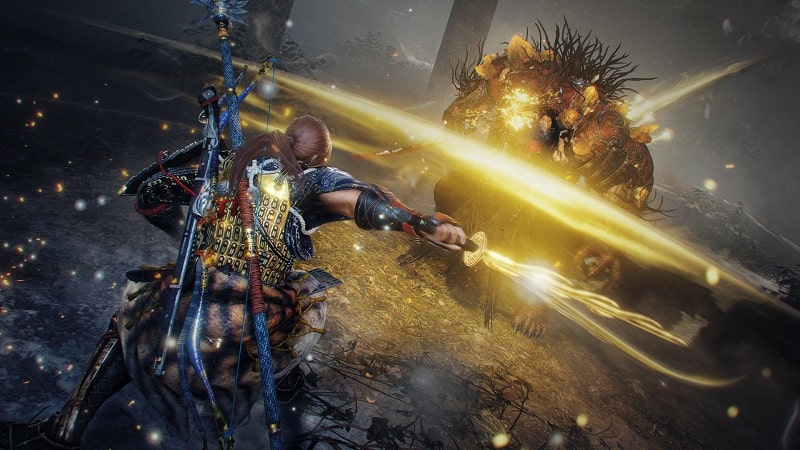 And yep, being the 'Complete Edition' also means that Nioh 2 packs in all of the DLC and expansion content that has been released for the game since its launch in March 2020 – with the final DLC only being released a little under two months ago at the end of December 2020. Speaking of which, when it comes to the DLC
Nioh 2 Remastered: The Complete Edition then, is by far the best way to play Nioh 2. It looks visually astounding for the most part, while the combat remains some of the best the genre has seen and the hard lean into dark fantasy lends the game substantial appeal.
However, the massive (and I do mean massive) uptick in difficulty, combined with some uninspired and recycled design choices means that Nioh 2 Remastered: The Complete Edition doesn't shine quite so bright as its predecessor. Nonetheless, if you're fan of great action RPGs and have yet to dip into Nioh 2, now is the best time to do it – just make sure you've completed the previous game first.
Nioh 2 Remastered: The Complete Edition releases for PlayStation 5 on February 5, 2021.
Review code kindly provided by publisher.