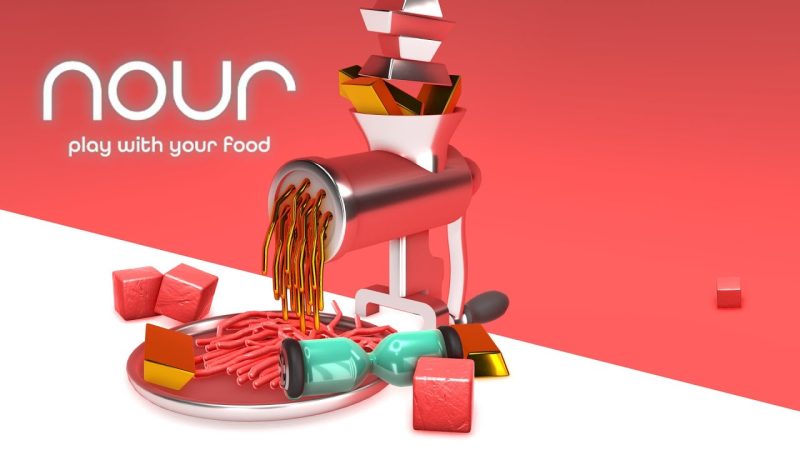 Nour: Play With Your Food Review (PS5) – Think back three years ago, when the world seemed like it was collapsing, and everything felt like it was on fire, but good still existed in the world, because new consoles, specifically the PS5 was announced and on its way.
Along with the PS5 being announced, we also got to check out some games that we'd be able to play on the new hardware, though not all of those games would arrive when we might've thought they would.
One of those games was Nour: Play With Your Food, which was first shown off alongside Sony's new console, though Terrifying Jellyfish's food-based DualSense-featured game wouldn't arrive until 2023.
Now, after waiting three years with my curiosity growing, I've finally gotten some time with Nour, only to be left generally whelmed. It's an artistic game that can be fun, relaxing and surprising at its best.
But I found it difficult to be completely enamored by Nour, and ultimately found it lacking any real hook bringing me back time and again.
Nour: Play With Your Food Review (PS5) – Artistic, Playful, And Ultimately Lacking
---
I'm Getting Hungry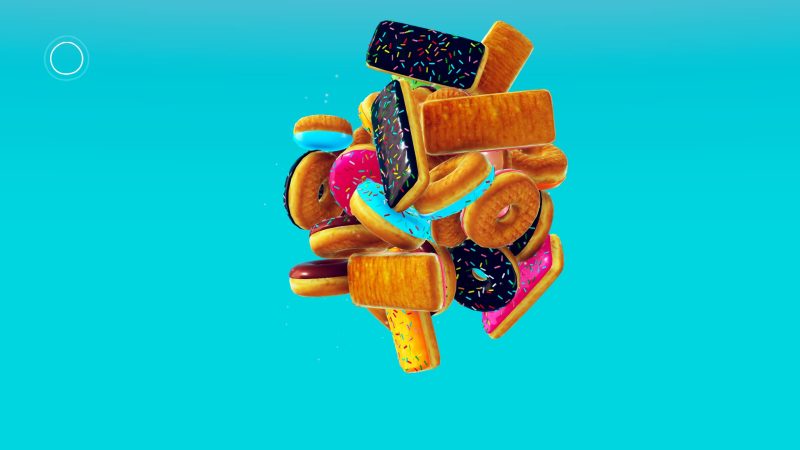 Nour very quickly drew me in with its visual presentation. Not just the bright colours (though they helped) but the way it depicted food, how granular it allowed you to get with the images and how close you could go.
How small you could make your actions, and how big, at least that's the impression I got from the trailer. It takes a bit of getting used to, but once you have an understanding of each level's differences, you're off to the (food) races.
Each level of Nour invites you into a vignette of sorts where you're presented with food, or at least situations in which food is generally found. Some of them more realistic than others, but all of them vibrant.
It's then up to you to use your DualSense to add elements to the original canvas you're given, and to do so along with the music and rhythm to enact combos that can create some incredible reactions.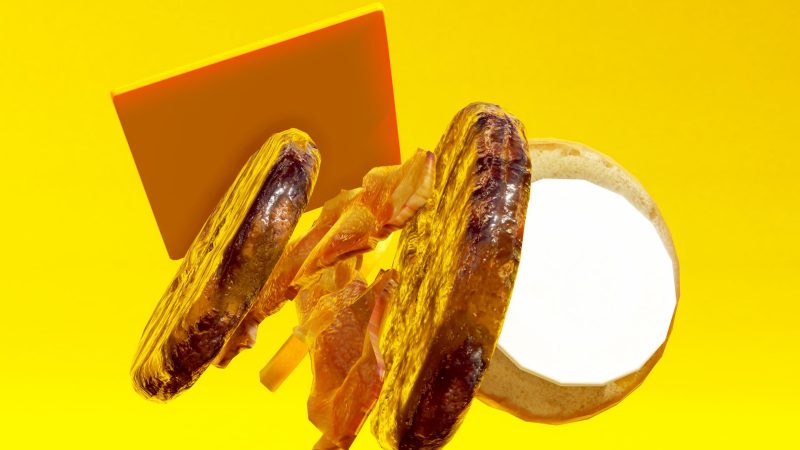 Nour even utilizes features you've likely forgotten your DualSense has, namely that you can blow air at your controller to create an effect in-game, which rightly blows the food and items around like a gust of wind.
Not since Astro's Playroom perhaps has any game used the DualSense to such an extent, and it's actually pretty cool to see.
Interactive Artwork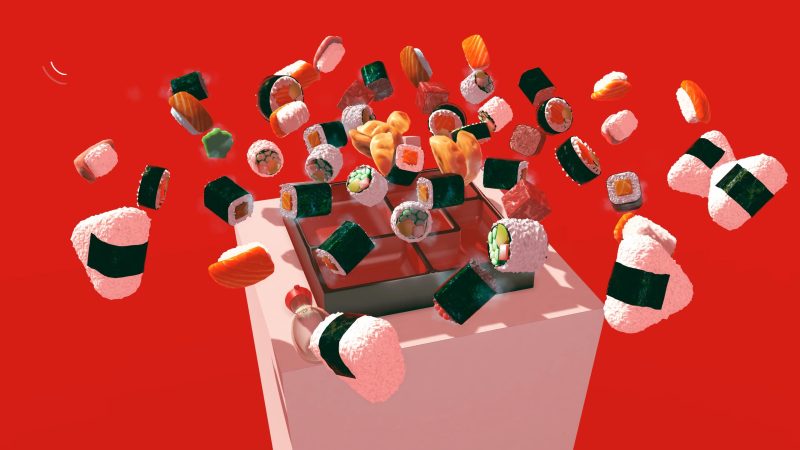 What I believe is both intriguing and the thing that creates tension between me fully loving Nour is that it feels far more like an interactive artwork in the packaging of a game.
In the vein of broadening the offerings available on gaming platforms, I think Nour is a very important game. There's no objectives, no goals, nothing to "gameify" the experience.
You just create what scenarios and images you can, grab a cool screenshot and keep going. There are trophies and a platinum to earn by making certain things happen, but that's it. You take everything else about Nour at your own pace, and in that sense its very cozy.
The music is also inviting and works to make each of the 20 levels enjoyable to spend a lot of time in, and the different tools and spells available to you allow you to really change and mold everything in interesting ways.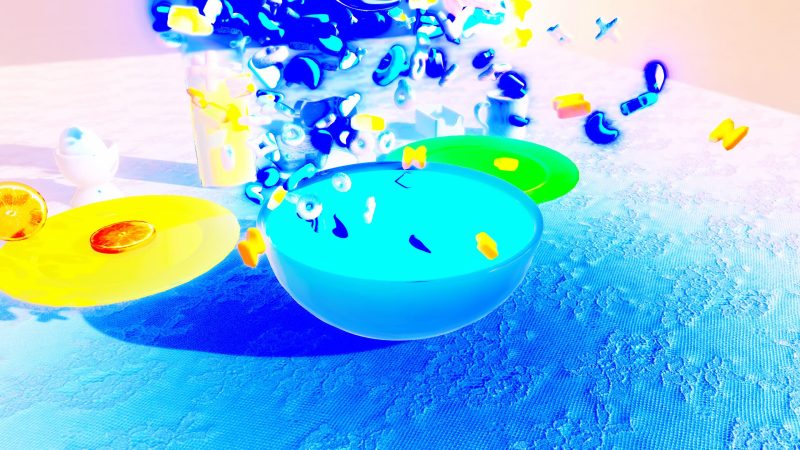 I just don't know if there's enough about Nour to make it enticing to keep coming back to. I honestly felt a bit at a loss for what to do in Nour, without any goal to strive for I quickly found my mind wandering to other games I could be playing instead.
It also didn't help that while visually Nour is very intriguing, things look gradually worse when you zoom in closer to the objects in front of you. Nothing looks particularly smooth or mouth-watering.
No Seconds For Me, I'm Full
Nour: Play With Your Food can potentially provide hours of fun and playfulness in a way that I just don't think gelled for me, for a few reasons.
While I generally prefer it when a game lets you loose in its world without overdoing it with tutorials, Nour could have found a better balance. I think if I didn't have the initial struggle with the learning curve of understanding how to properly manipulate each of its tools, Nour would have opened up far sooner.
The visuals are both a pro and con in that when you're zoomed out, things still look pretty great, not so much the closer you get.
But what it really comes down to is that the loop of executing combos, spells, and using tools to play with a bunch of food in real and unrealistic scenarios for a cool screenshot just didn't grab me enough.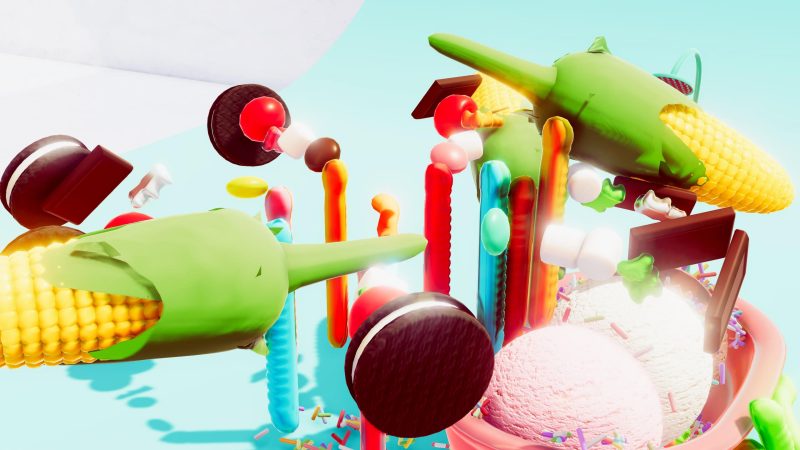 It's also worth noting just as an aside that there were more than a few levels which seemed to be suffering from visual issues where colours aren't right and certain objects are far brighter than they should be.
An update pre-release fixed most of the issues I saw, but at time of publishing on the game's launch day, there are still levels suffering from these issues, though hopefully they're patched out soon.
Nour is an interactive work of art, and I appreciate it for that, and for the cozy, playful time it can be, but I don't feel like it grabs you enough to really stick in your mind, especially in a year where there are so many incredible games to be playing.
Nour: Play With Your Food is now available on PS5 and PS4.
Review code generously provided by publisher.