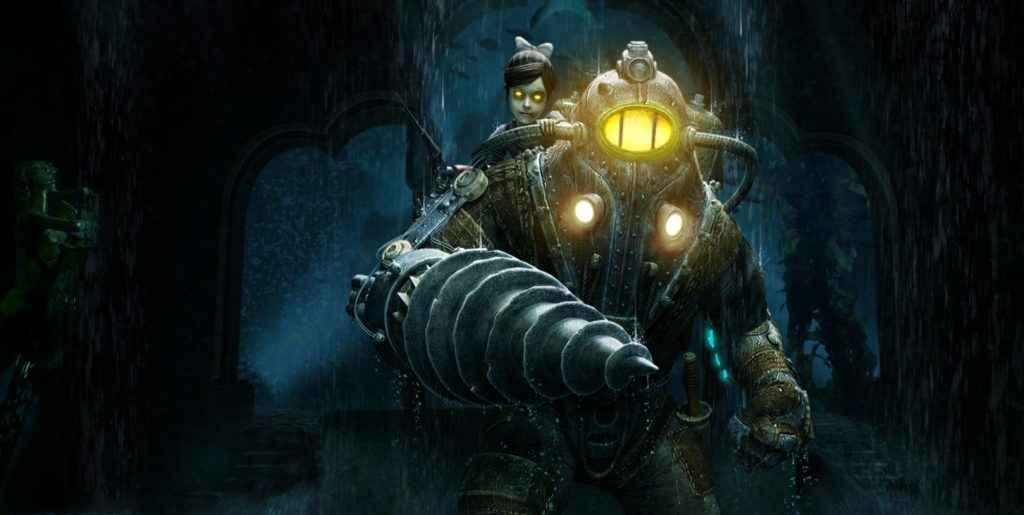 With Ken Levine long gone and many mixed feelings about Bioshock Infinite left behind, the question has remained, when is Bioshock coming back, if at all?
2K had stated previously that the franchise had a life beyond the now-defunct Irrational Games, but thanks to Kotaku's Jason Schreier's investigation into another 2K studio, we now know Bioshock is set for a return with a top-secret 2K studio and is being made under the codename 'Parkside'.
Schreier had gone to visit Hangar 13 for a story on the fallout from Mafia III's underwhelming critical reception. Schreier had previously reported on significant layoffs at Hangar 13, and in this latest story, he details where many of the staff went. Some, it seems, have moved over to another top-secret 2K studio to work on the next Bioshock game.
The quotes that mention this in the Kotaku article can be found below (though you should go read the whole story anyway because it is a fascinating story).
Many of the people who helped make Mafia III are now gone, including the game's art director, technical art director, senior producers, design director, many design leads, and a number of other key staff. Some left voluntarily; others were let go or asked to move. Some went to other game companies; others moved to the top-secret studio next door to work on an unannounced new BioShock game.

In the midst of all this confusion, some employees of Hangar 13 couldn't help but look with envy at their neighbors. Next door, a small group of people were working on a project code-named Parkside, quietly recruiting from across the video game industry for a game so secret, they wouldn't even tell their colleagues at Hangar 13 about it. Word got out, though, that it was in fact a new game in one of the most interesting shooter franchises of the past decade: BioShock.
So now we know that Bioshock is returning, but will it be at E3 this year? Would it be more sensible to wait until after Red Dead Redemption 2 launches? We will have to wait and see.