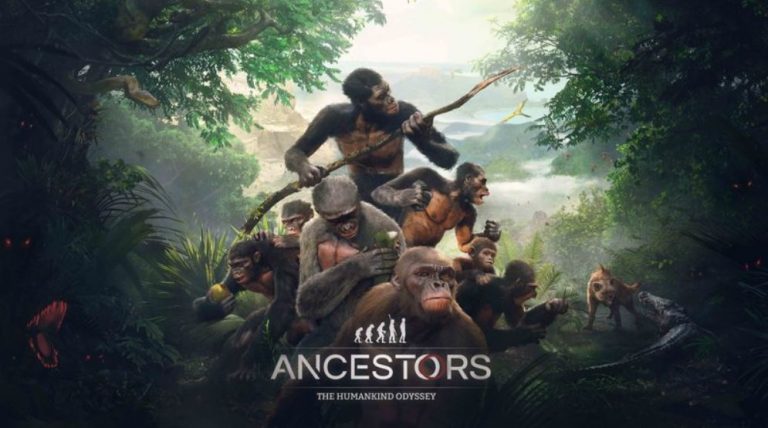 Panache Digital Games has revealed that Ancestors: The Humankind Odyssey for PlayStation 4 and Xbox One will receive some additional features when it launches on December 6. The game, helmed by former Assassin's Creed producer Patrice Desilets, was released for the PC back in August.
Ancestors: The Humankind Odyssey PS4 Features Revealed
The game's official Twitter confirmed the following details:
We've been listening to your feedback and some new features have been added to the console version Ancestors:

-New objectives

-New tutorial pop-ups

-New RPG, Generation, and Evolution menus!

New features will be shared up until console release on December 6!
Curious about Ancestors: The Humankind Odyssey? Then check out the blurb below:
Explore Ruthless Africa: Explore the never-before-experienced world of Neogene Africa starting 10 million years ago at the dawn of humankind. From the tops of tree canopies overlooking lush jungles to the golden grasslands of the savannah, traverse a beautiful yet unforgiving landscape. For every breath-taking view, beware of the weather, predators, and other dangers that threaten your survival.

Expand Your Territory and Grow Your Clan: Increase your chances of survival by uniting new members of your species and giving birth to future generations. Control different clan members, form bonds to create families, and work together to intimidate predators during expeditions. Conquer fear as you explore unknown locations in order to expand your territory.

Evolve Through Multiple Generations: See the physical and intellectual evolution of the first hominids as you explore, learn, and survive. Spanning from 10 million to 2 million years ago, play as one of the first hominids and evolve over the course of millions of years during key stages in human evolution. Make crucial discoveries and hone physical abilities that will be passed down to future generations such as Ardipithecus ramidus and Australopithecus.
Desilets previously indicated that his next project could be 1666: Amsterdam, a project that he's been wanting to make for some time now.