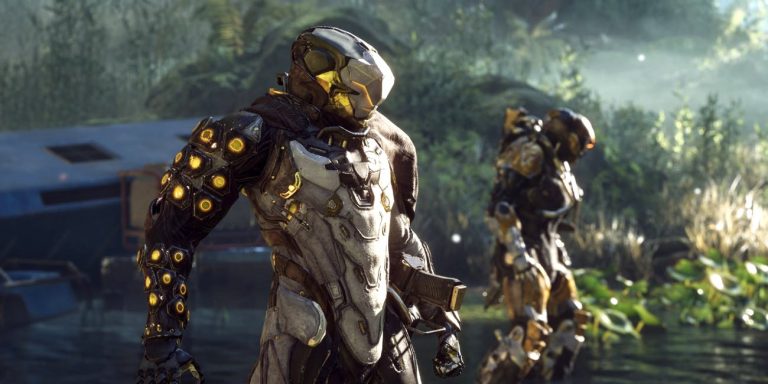 Developer BioWare has pledged to continue improving Anthem after a rocky past couple of months, but stressed to fans that this process will take time. Speaking during a new blog post, Casey Hudson revealed that BioWare has teams in Austin and Edmonton beavering away on the troubled sci-fi shooter, and acknowledged there's plenty to do in order to get the game back on its feet.
BioWare Promises Anthem Fixes Are Coming
Hudson had the following to say on Anthem's future:
Over the last few weeks we've been ramping up our Cataclysm events in Anthem – a season-long event with new arenas, enemies, challenges, and rewards. We have a big team working on Anthem in both Austin and Edmonton, and while it's been great to see the community response to Cataclysm, I know there's a lot more work to do to bring out the full potential of the game.

We have plans for those more fundamental improvements, but they'll take time. While the team works towards the longer-term vision of the game, they will also continue to deliver updates to features and content. I believe in Anthem and would love to see its world grow, evolve, and thrive for years to come. Thanks for your patience and support as we do the work of constantly improving and expanding the experience.
Anthem launched for PlayStation 4, PC, and Xbox One back in February, and it would be an understatement to say the game has had its fair share of problems. While billed as EA's answer to Destiny, Anthem failed to deliver on much of what BioWare promised, and it's only now that we're starting to see much of that content arrive.
Just last month, Ben Irving, the game's producer, announced he was leaving BioWare after eight years with the company.
Get the lowdown on the latest Anthem update here.
Source: BioWare