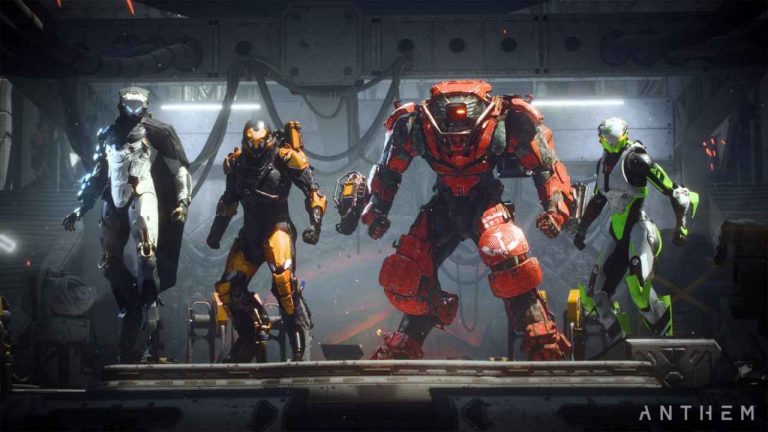 Ben Irving, lead producer on Anthem, has announced that he is leaving BioWare after eight years with the company. It's yet another blow for the troubled sci-fi shooter, which failed to really make much of an impression upon its February release and has previously seen three key development team members jump ship already.
Anthem's Ben Irving Confirms Departure
Irving posted the following message on Twitter, saying he's looking forward to keeping an eye on how Anthem evolves and reckons it has a bright future.
After eight amazing years at BioWare I have made the decision to move on and have accepted an exciting opportunity at another gaming company. Since the first time I played Baldur's Gate many many years ago, BioWare was the dream place I always wanted to work.

I will forever be grateful to all the people who gave me the chance to work on great products with amazing people. I believe Anthem has a bright future – there is a great team working on it and I look forward to following its progress (and playing it!) from the sidelines.

I have really enjoyed interacting with the Anthem community – Streams, Twitter and Reddit. Through the good times and the tough times. You all are in great hands with [EA global lead Jesse Anderson] and [EA / Bioware global community lead Andrew Johnson]. I wish nothing but the best for all of you.
Anthem is available now for PlayStation 4, PC, and Xbox One, and a recent update for the game added the much-anticipated Cataclysm event. BioWare is continuing to pump out improvements for the game, so hopefully there's still plenty of reason to stick with the game going forward.
If you haven't been keeping up with the game, Anthem is essentially BioWare's answer to Destiny. It's a sci-fi shooter with a heavy emphasis on blasting aliens in the face, hoovering up loot, and exploring lush alien worlds.
Read our Anthem review here.