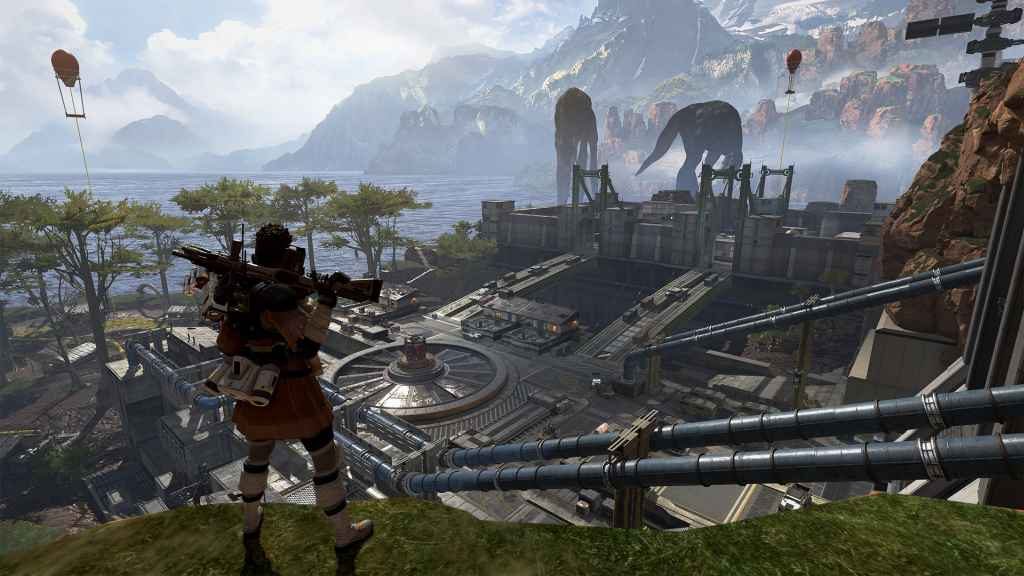 The Apex Legends Battle Pass looks like it's coming soon. According to a leak, the Season 1 release date could be next week.
The Battle Royale shooter has enjoyed an epic start, with up to 50 million players now said to have played the free-to-play game. According to DailyEsports, the highly-anticipated Battle Pass will launch next week.
Apex Legends Battle Pass Release Date
The rumor is that Season 1 will begin on March 12, 2019. Though details of what will be in the pass have yet to be officially revealed, it's rumoured that they'll be a new playable character called Octane.
What Are Octane's Skills?
Looking at the screenshot below, which has appeared on Reddit, Octane is a high-speed daredevil.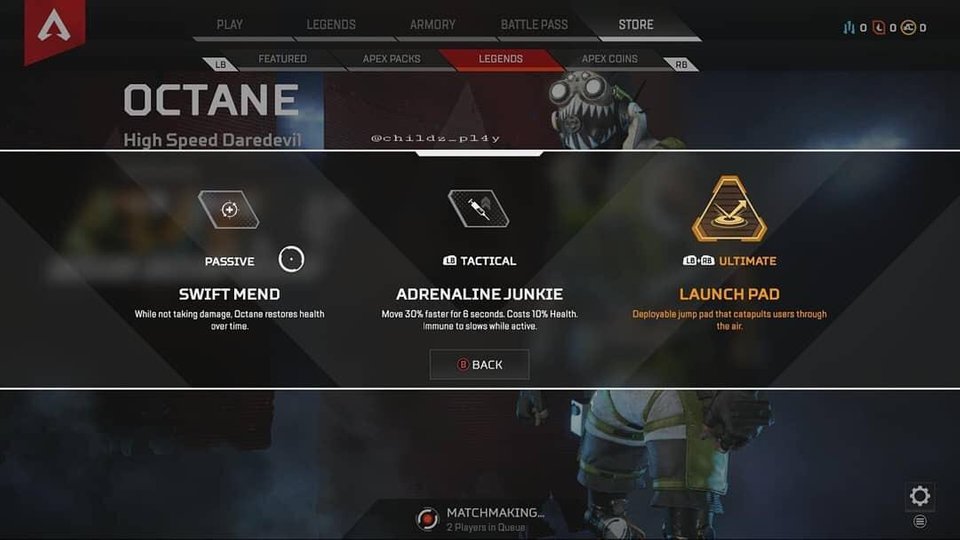 His abilities include:
Passive: Swift Mend – While not taking damage, Octane restores health over time.
Tactical: Adrenaline Junkie – Move 30% faster for 6 seconds. Costs 10% health. Immune to slows while active.
Ultimate: Launch pad – Deployable jump pad that catapults users through the air.
The price of the Apex Legends Battle Pass has yet to be revealed, but we'd expect an announcement from Respawn very soon.
In the meantime, check out some of our other Apex Legends content: