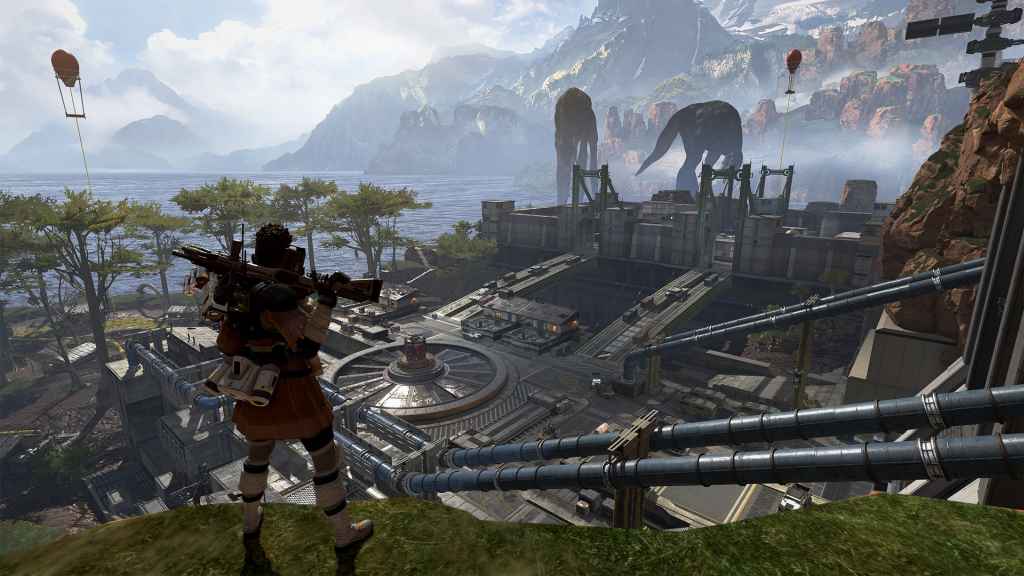 Apex Legends dataminers have unearthed a number of interesting files while rummaging through the backend of the recent update.
Published on the RealApexLeaks Twitter account, these include references to a pair of brand-new weapons, a night-time version of the Kings Canyon map, and, rather intriguingly, NPCs.
Flamethrowers, Remote Turrets, and Night Mode
The weapons in question are the flamethrower and remote turret. Although we wouldn't be surprised to learn that the latter is actually the name of a special ability, rather than a standard weapon pickup.
In which case it must apply to an as yet unreleased character who isn't Octane. If the recent leak is anything to go by, Octane relies on speed and agility to overcome his foes, not automate murder robots.
A night-time version of the Kings Canyon map, meanwhile, was also discovered by the dataminers. Providing some much-needed variety to what is, admittedly, a rather small and increasingly familiar map. If it turns out to be true, of course.
Apex Legends Dataminers Find Evidence of NPCs
By far the most interesting aspect of the recent series of leaks, however, was evidence suggesting that NPCs are on their way to Apex Legends.
Aside from a few possible names – Goliath, Prowler, and Spider – there's no indication as to how NPCs might work in what is essentially an online-only battle royale game.
Perhaps there'll be a second tutorial/training mode arriving in a future update; one populated almost entirely by NPCs and designed to help players hone their skills in a less stressful environment. We'll just have to wait for official confirmation to find out.
In the meantime, if you want to take a closer look at the leaks discussed above, head over to the RealApexLeaks Twitter account. Which, in the last few hours, also claims to have uncovered more information on the game's previously announced Season 1 Battle Pass.