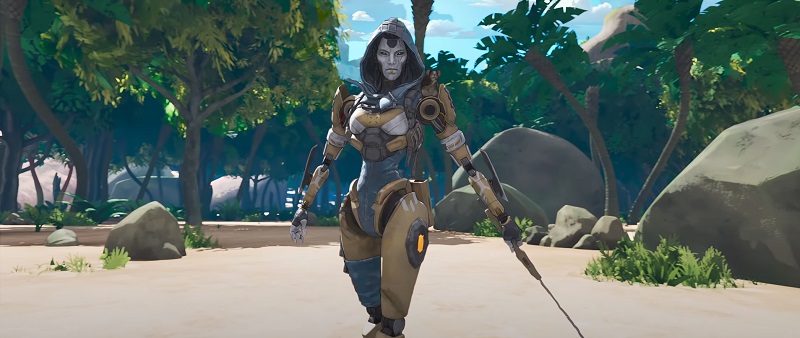 Apex Legends next big season change is coming in Season 11: Escape, with a fourth and new island map that has just been officially confirmed in the reveal trailer for Season 11 which aired today.
The trailer is only CG, so we don't see any real gameplay of what the new map will look like but we infer what it will look like through the areas shown. We'll get a much more conslusive gameplay trailer though in just a few days, on October 25, 2021.
You can check out the trailer for yourself, here:
It seems there will be a certain part of the map engulfed in a storm, or what could be interesting is the inclusion of real time weather, like we see in EA's upcoming Battlefield 2042.
We can likely also expect things like a crashed ship, and long thin bridges high above the ground, which also seems to confirm rumours that this map would have a greater sense of verticality than previous maps.
Besides of course the island, the trailer does do an excellent job of showcasing Ash's talents, as it looks like her ultimate is a portal of some kind and her tactical is what appears to be a stun grenade or device that electrifies enemies nearby.
Again, since it is only a CG trailer we can't make any terribly definitive statements about everything shown, but this season already looks to be one that Apex players will not want to miss.
Source – [YouTube]