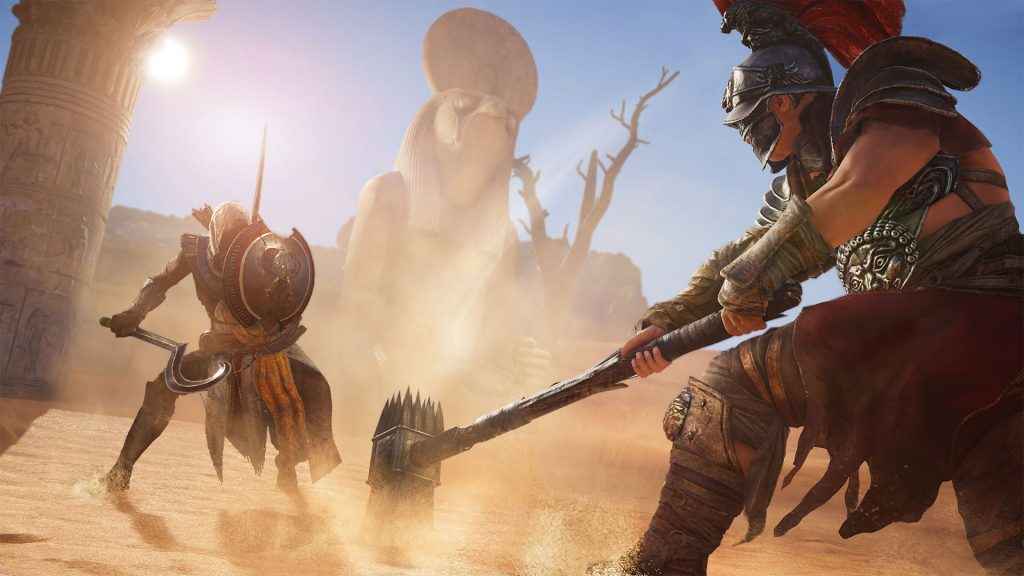 The next main entry in the Assassin's Creed series may not release in 2018, as it appears that Ubisoft has decided against annualizing its popular franchise once again. Having dabbled with releasing Assassin's Creed games yearly between 2010 and 2015, and introducing various spin-offs such as the Assassin's Creed Chronicles series, it appears that the focus this year is firmly on Assassin's Creed Origins.
Writing on Twitter, Kotaku's Jason Schreier says that Ubisoft CEO Yves Guillemot broached the subject of Assassin's Creed being annualized again in yesterday's earning's call. In the call, he said that the team are fully-focused on Assassin's Creed Origins at the moment with more DLC planned.
Ubisoft CEO, when asked today if Assassin's Creed will again be annualized: "We are concentrating on the moment on AC: Origins, for which we are going to launch a few other DLCs. You will be amazed by what will come on ACO, so that's the only thing we can say now."

— Jason Schreier (@jasonschreier) February 12, 2018
Assassin's Creed 'Dynasty' Release Plans Unknown
According to sources who have worked on the project, the next Assassin's Creed game is codenamed 'Dynasty' internally. No further details are known, and it's now looking like we won't hear more for a while yet.
Of course, 2018 wouldn't be the same without some sort of new-ish Assassin's Creed action! Assassin's Creed Rogue HD launches on March 20 and is a PS4 and Xbox One remaster of the original 2014 game.
Plans Take Shape for Assassin's Creed Origins DLC
The next Assassin's Creed Origins DLC pack is the Discovery Tour, which is due for release on February 20. Players will be able to enjoy a historical tour of Ancient Egypt without getting involved in combat.
Next up will be The Curse of the Pharaohs DLC, due for release on March 6. This will be the second expansion pack for Origins, following The Hidden Ones DLC. Players will travel to the Valley of the Kings in Thebes to uncover a new mystery. There's also a new game plus mode being added at some point this year.