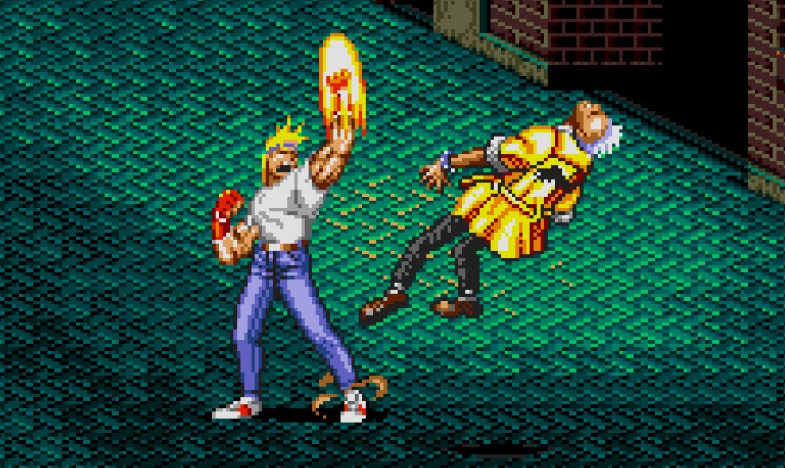 Yuzo Koshiro, the renowned composer behind the Streets of Rage series, has revealed that Axel's infamous 'Grand Upper' technique has actually been mistranslated for all these years. It's proper name is actually Ground Upper.
The move was introduced in Streets of Rage 2, and was performed by pressing forward > forward and the punch button. Each character has the ability to do a move with this input, with Axel's move seeing him run the back of his and along the ground, igniting it in fire as he transitions into a meaty uppercut.
However, while fans believed him to yell out Grand Upper, this is not the case, as Koshiro-san reveals in a tweet celebrating the series' 30th anniversary.
Ground Upper is a special move that Axel Stone, the Streets of Rage series protagonist, performs. Here I want to tell you something that I have been keeping a secret for a long time. I see many people on the net writing 'Grand Upper'. That's incorrect. Ground Upper is correct, you know what I mean?

You see, the back of Axel's hand touches the ground when he hits the uppercut. Therefore I named it Ground Upper.
Related Content – Sony PS5 Complete Guide – A Total Resource On PlayStation 5
Streets of Rage launched for the Sega Mega Drive back in 1991, and spawned two sequels before going on an extended hiatus. It finally returned in 2020 with the excellent Streets of Rage 4.