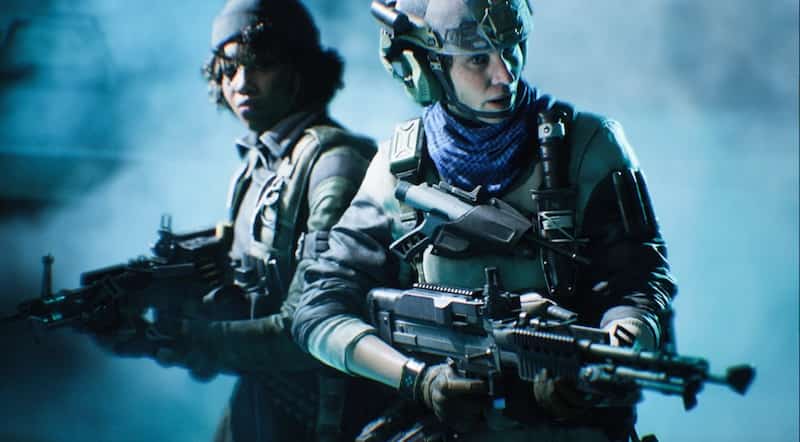 DICE has announced that Battlefield 2042 Season 2: Master of Arms will launch for the multiplayer first-person person shooter on August 30, 2022.
Battlefield 2042's second season will be jam-packed with new additions, including a new map that has been designed for infantry combat, a new specialist and the usual dose of additional weapons, vehicles and other content. The new map, Stranded, takes place in Panama and includes a lake drained of water plus an illicit arms trading centre.
Meanwhile, Charlie Crawford joins as the new specialist, who comes equipped with a mounted stationary minion that can be controlled by anyone on the map. Weapons-wise, players can get their mitts on the AM40 carbine, the Advances LMG and the PF51 sidearm. There's also a new concussion grenade up for grabs on the gadget front.
Related Content – Sony PS5 Complete Guide – Everything Explained On PlayStation 5 For New Users
aVault Weapons are weapons previously available only in Battlefield Portal that can now be accessed in All-Out Warfare once unlocked – starting with the iconic M60E4 and M16A3. Assignments can also be used to unlock gameplay-related items from previous seasons that you might have missed the first time around, including Specialists, weapons, gadgets, and vehicles.
Earlier this week, DICE confirmed that Battlefield 2042 will introduce a class system as part of its third season, although we don't have a date for that just yet.
Battlefield 2042 was released in November 2022 for PS5, PS4, PC, Xbox Series X/S and Xbox One. You can read our full verdict here.