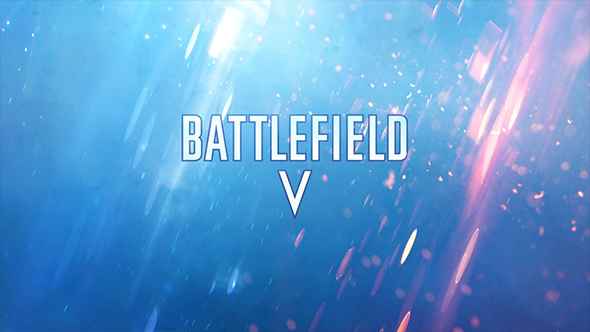 Though EA DICE isn't planning on revealing the finer details about the Battlefield V setting or any other information about the upcoming shooter until the big reveal next week, that hasn't stopped rumors flying around the web.
The Battlefield V reveal date takes place on May 23, but until then we can only speculate. On a recent Battlefield V blog post, however, there are some clues as to what we can expect.
First up, DICE tells us to expect a "brand new experience" and "unexpected theatres of war". This doesn't look like this will be a straight-forward follow up to the Battlefield 1 story as heavily rumoured.
So, what are these "unexpected theatres of war?" Well, we know that it's not going to World War 1 like the last game, but "another frontline". We know it will stick to his tried-and-tested large scale multiplayer gameplay, and will feature the chapter style of War Stories in Battlefield 1.
What is the Battlefield V setting?
What we don't know is the Battlefield V setting.
DICE appear to be putting some emphasis on the V in the following tweet. Now, the V could stand for anything. It could simply be the roman numeral for five, but 'it could also be V for Victory. You may be familiar with the V for Victory campaign by Winston Churchill following the end of World War II?
\\ //
\\ //
\\ //
\\ //
\\ //
\\ //
\\ //#Battlefield Vhttps://t.co/Vbvi4jIqs9 pic.twitter.com/0YM8BcwmWh

— V (@Battlefield) May 16, 2018
The Battlefield V setting has been heavily speculated as being World War II over the past few months – including in the big Battlefield V leak. However, if that is the case, what are these unexpected theatres of war? DICE has said we can expect "untold, compelling narratives in a new setting". So it's something that the team haven't worked on in previous games.
One of the new rumors doing the rounds is that the new Battlefield game may be set in Vietnam, or feature Vietnam. Is that emphasis on 'V' really hinting at Vietnam? This was an area tackled in Battlefield Vietnam back in 2004 during the Vietnam War. That was followed up with Vietnam expansion pack for Bad Company 2 in 2010.
Players took part in various battles in the war, including the Battle of Hue, Battle of Khe Sanh and Operation Flaming Dart. Are DICE about to resurrect Vietnam for Battlefield V? We don't think so. The setting is too limited. But in this Reddit thread, there's quite a few people who think, or hope, it might happen.
Other ideas floating about include an alternative reality - perhaps heading to WWII where there's a different outcome. There's also plenty of mention of the Korean War, and perhaps the Battlefield V setting flicking between that and Vietnam.
Our final thoughts on the matter are that Battlefield V is definitely heading to WWII – it makes complete sense. EA DICE won't pass up the opportunity to continue the work laid down in Battlefield 1. The stage is already set. The "unexpected theatres of war" will take us around the world to different countries to tell new stories that we've not yet encountered in a video game.
We'd expect to still see some of the most well-known battles of World War II, but we also suspect DICE has specifically chosen battles that fans just aren't expecting.
The Battlefield V livestream starts on Wednesday May 23rd at 9pm BST/1pm PST.