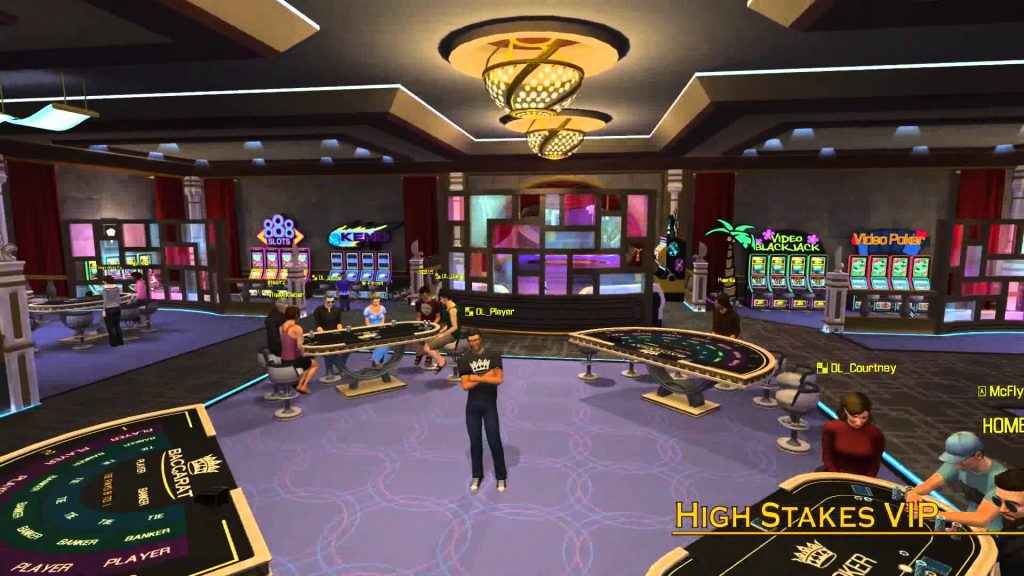 Are you a casino fan who loves console video games too? You're in for a treat! You can now enjoy your two favorite pastime activities in one. Nowadays, there are various casino games you can play on Xbox and PlayStation consoles. These games come with numerous features, and players can choose whether they prefer testing their skills or having a realistic experience.
The gaming industry has grown tremendously over the past few years. Gamblers don't have to visit a brick-and-mortar casino to place their wagers; they can do it from anywhere, thanks to the rise of online casinos. With so many online casino games to choose from, it is up to the gamers to choose the most convenient one for them.
From Casino Games to Consoles
Although there are currently only a handful of casino titles available on consoles, they offer bettors some of the most sophisticated animation and graphics quality than they can imagine. Sony and Microsoft have taken it upon themselves to provide an exceptional betting experience through some of the most loved games. Introducing casino games to consoles is a great move that players have embraced with open arms. Here are some of the best Xbox and PS4 casino games you can play from your favorite console.
Pure Hold'em
Pure Hold'em is a card game available on both PlayStation and Xbox. It supports online multiplayer modes, and the best players get rewarded for battling across six tables. Each table is more challenging than the previous one, with players beginning at the Jokers table. They aim to eventually get to the VIP penthouse.
The most fun part about playing Pure Hold'em is that you get to compete with fellow players for a chance to emerge as the best and earn credits while at it. Another pro is that players can create a tournament and invite up to seven friends to play in it.
The Four Kings Casino and Slots
Of all the PS4 casino games, The Four Kings Casino & Slots is considered a fan favorite. The game is available on PlayStation and it features many betting options, including bingo, slots, and table games.
Players get to choose avatars and customize them before they can start playing. Another pro is that the game is available on Steam, which gives players a chance to play it from their computers. Its social aspect is what makes this game popular since players can interact virtually and play different games together. It also features long-term events, including tournaments that last three months and also has a great keno numbers game. In review, the only con is that Four Kings casinos game is not available on PS5 and Xbox.
Prominence Poker
A 505 Studio game, Prominence Poker has earned a reputation as one of the best simulation casino games worldwide. It features realistic graphics, exceptional animations, and exciting sound effects that mimic a land-based casino gaming experience.
You can play Prominence Poker from your PS4 or Xbox One X consoles, and for PC users, the game Is available on Steam. You can play alone or choose the multiplayer option as you head to Prominence City for some exciting gameplay. Take advantage of the various challenges and events available on this game. The only con is that you will only get to play poker but it is still one of the best PS4 casino games out there.
What about Playing Casino Games on PS5?
Currently, gamers are able to play e-sports on FIFA tournaments, Madden NFL, and Call of Duty on either Xbox or PS4. Since PlayStation 5 was released fairly recently, players will have to wait a bit to start enjoying casino games from their consoles.
One thing is certain however: players will not be disappointed when those new games become available. With PS5, they can expect improved battery life, built-in support, and more betting platforms, including YouTube and Twitch. The future of gaming on PlayStation is brighter than ever before, thanks to the better features that come with PS5.
The Bottom Line
As technology continues to evolve, gamers can expect better and exciting casino gameplay experience on their gaming console of choice. Playing casino games online or via Xbox or PlayStation is no longer a lonesome affair since players can invite their friends and have fun competing against each other. Console casino games are only getting better with time and players are definitely ready for the action.