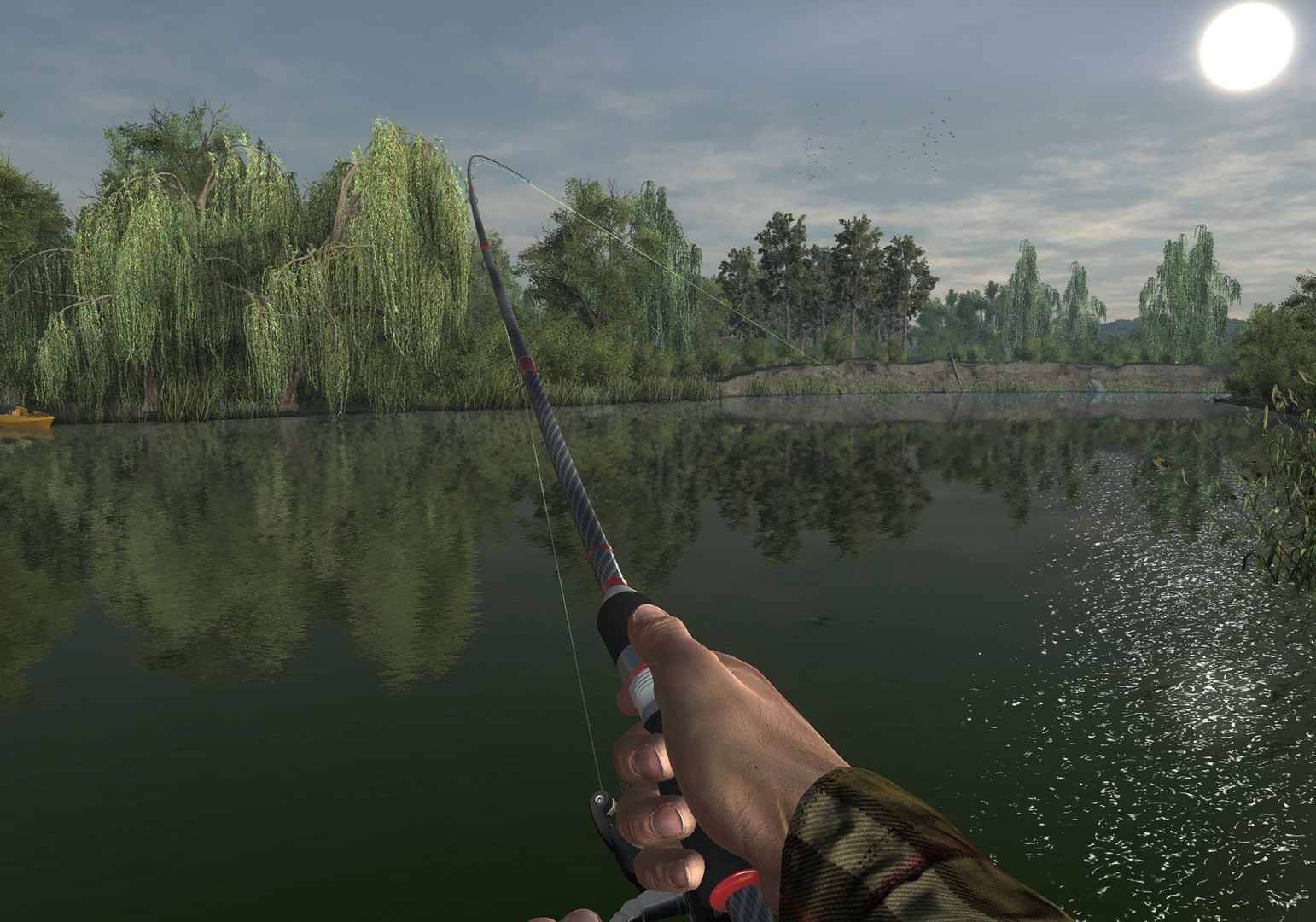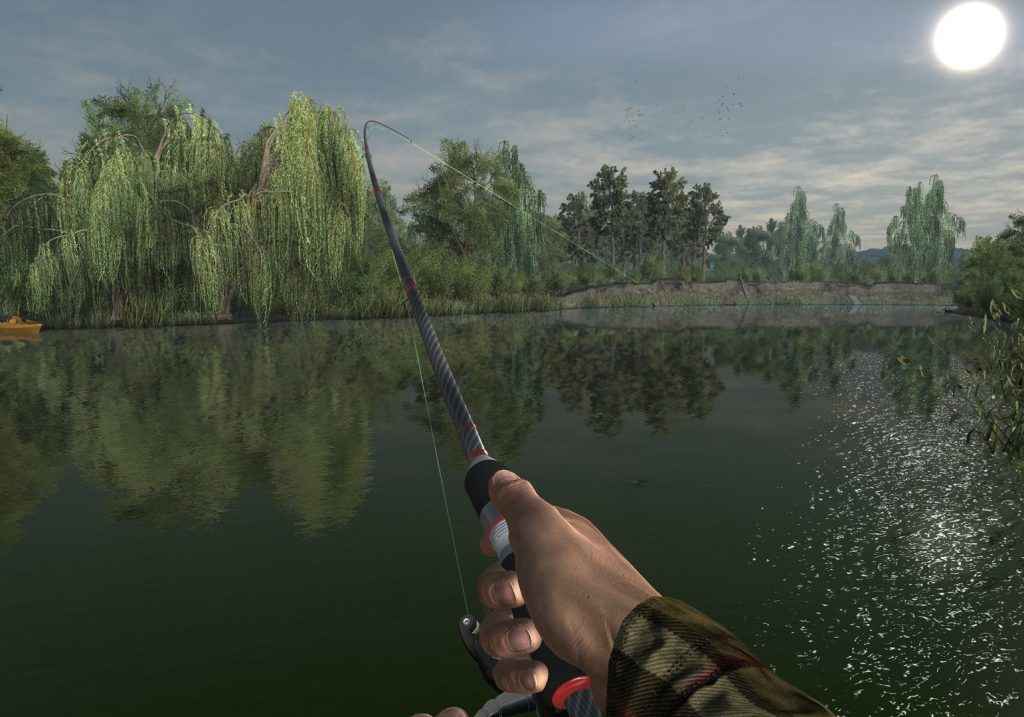 Grab your rod and some juicy bait, and check out some of the best fishing games for PS4.
Over the years, there's been many PlayStation fishing games, including the likes of SEGA Bass Fishing and Rapala Pro Bass Fishing, but on PS4 if you're looking to play a game solely dedicated to fish then you'll only find a few.
So, what we've decided to do —for all you keen virtual fishermen out there— is to also tell you about PS4 games that feature fishing mini-games. Let's begin.
PS4 Fishing Games
Rapala Fishing Pro Series
Arguably one of the best PS4 fishing games currently available, catching fish has never been so much fun. With Rapala Fishing Pro Series, you get to climb the ranks and earn money to improve your skills to become an expert angler. Featuring 17 species of fish, including Large Mouthed Bass and Northern Pike, the game offers daily tournaments and World Class competitions, with the action set across various locations in North America.
Dovetail Games' Euro Fishing
This is one of the only fishing games for PS4 that offers a real-life simulation of fishing. Discover the great outdoors and become an angler as you reel in fish in some of the world's most famous lakes, including The Observatory, L'arène, Digger Lake, St John's Lake, and Presa Del Monte Bravo. There's various species of fish to catch, including carp, bream and catfish – there's also boss fish to catch! It's as close to a fishing simulation as you can currently get on the PS4 as you earn XP which can then be spent in the shop to unlock new gear. It's the best PS4 fishing game, and the only dedicated one!
Fishing Planet
Fishing Planet is a true-to-life fishing simulator for PS4, and is multiplayer only. Created by avid anglers, the action is fairly in-depth with players needing to get to grips with various types of rods, reels and baits. You earn cash to upgrade your equipment, but you also need to spend it on fishing licenses and travelling around to prime fishing spots in Canada and North America. Create a private lobby with your friends or compete against strangers in online tournaments.
Stardew Valley
Stardew Valley is a farming simulation game where you create a working farm and attempt to make a healthy profit as you meet the local town folk, raise livestock and go mining. There's also a healthy dose of fishing, and there's nothing more relaxing than spending a summer's day in the lakes and sea of Stardew Valley capturing largemouth bass, rainbow trout and salmon. There's even a variety of rods that you can upgrade and you can craft or buy different bait. Stardew Valley mixes the fishing up nicely as the season, the weather and the time of day, will depend of what type of fish you catch.
Monster of the Deep: Final Fantasy XV
If you've got PlayStation VR, then Monster of the Deep is the only fishing game you can enjoy in virtual reality on PS4. Set in the fantasy world of Eos, join Noctis and his three pals as they cast out into the depths and catch some monstrous fish! The big draw of Monster of the Deep is that you get a fantastic 360 degree view of your surroundings and can catch fish that you'll never see on this planet! This didn't get the best reviews, so we're hoping they'll be more fishing games for PS4's VR headset in 2018!
Final Fantasy XV
Square Enix's RPG also features a fishing mini-game and there's some gorgeous-looking bodies of water where you can relax and get a catch. There's a mini-map that shows you where to locate shoals of fish, and then you cast your rod and use your skills to reel them in before following prompts on the screen once you get a hook. There's various rods and lures you can use, and there's numerous fishing levels you can rise through to become a master fisherman.
Minecraft
You can practically do anything you want in Mojang's incredibly popular sandbox game, so it's no surprise that you can also fish in the PS4 edition. You can stand at the side of any body of water, or hop onto a boat that you've crafted and fish away to your hearts content (providing you've also crafted a fishing rod!) You just need to keep an eye out for small ripples in the water, cast your rod and wait for a bite. Successfully reel your fish in and you'll catch the likes of pufferfish, clown fish, and probably the odd leather boot.
Yakuza 0
You sometimes find fishing games for PS4 in the most unlikely of places, none more so than in SEGA's Japanese gangster title. You can pick up fishing rods at the porn shop and cast away in the local docks or canals. There's not much to it. You simply press the X button once your lure hits the water and then mash away the buttons that correspond with the on-screen prompts, but it's a fun diversion away from the action sequences. There's a cool animation when you catch the fish too, revealing your prize catch in all its slimy glory.
Persona 5
To start fishing in Atlus's RPG you'll either have to receive an invitation from Ryuji or read the fishing book, Fishpond Spotter. There's various boilie sizes you can use depending on the size of fish you want to catch. Once you've cast your line and get a bite, it's a case of tapping 'X' at the appropriate time to stay within the fishing meter's parameters. You can also unlock a third eye ability once you've read 'Essence of Fishing" which allows you to easily where the best are at each fishing spot. It will also give you a better chance to catch the legendary, Guardian of the Pond.
There are other PS4 fishing mini-games, but these are the best ones we've played. Hopefully that'll change soon!
PS4 Fishing Games Coming Soon
Great news! There's more PS4 fishing games on the way, starting with Fishing Sim World. Coming to PS4 on September 18, 2018, this authentic simulation is in development by Dovetail Games.
In the game, players will be going through the ranks from beginner to pro across various locations in the U.S. and Europe. They'll be various skills to improve, the ability to upgrade equipment and accurate fishing AI.
Places to fish include Lake Boulder in New York, Florida's Lake Johnson and Gigantica Main Lake in France. You'll also get to cast your rod in the UK's Grand Union Canal.
There's a multiplayer mode for up to four players with real-time leaderboards and live tournaments with players from the around the world.
Dovetail has teamed up with some leading brands, including Duckett, Korda and Bass Coat Boats, so expect to get your hands on some top equipment from reels to rods and lures.
If you know any other fishing games for PS4 then please let us know in the comments below.
Related Content